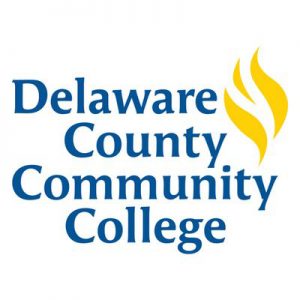 Registration for spring classes at Delaware County Community College begins today, November 1 for current students and the following Monday, November 8 for new students. Spring classes will be offered in person and online. Several online learning formats are available in addition to the College's many traditional classroom options.
For new students, Registration Rush (Monday, November 8 through Saturday, November 13) allows prospective students the opportunity to apply, placement test, participate in an online mandatory New Student Orientation, meet with an advisor and register, all in a single on-campus visit or virtual session. However, prospective students are encouraged to apply and complete orientation online prior to an in-person visit or a virtual session as they will need to complete orientation prior to their advising session.
Prospective and current students may register, either on campus or virtually, for classes on Wednesdays and select Saturdays. For more information about on-campus and virtual registration opportunities, visit dccc.edu/registration.
Current students can meet with an academic advisor on campus, virtually or may drop-in to meet with an advisor using the following link: dccc.edu/dropin.
Effective January 1, 2022, proof of COVID-19 vaccination will be required for all students, faculty, staff and visitors entering College facilities, unless they have been approved for a medical or religious exemption and provide weekly proof of negative COVID tests.
For more information about registration, contact the College at 610-723-2000 or at wecare@dccc.edu.
The College has seven locations in Delaware and Chester Counties, including:
Delaware County
Marple Campus (the College's main campus) – 901 S. Media Line Road, Media, PA 19063 (dccc.edu/marple)
Southeast Center – in the Folcroft East Business Park, 2000 Elmwood Avenue, Sharon Hill, PA 19079 (dccc.edu/southeast)
Upper Darby Center – in the Barclay Square Shopping Center, 1570 Garrett Road, Upper Darby, PA 19082 (dccc.edu/upperdarby)
Chester County
Brandywine Center – 443-455 Boot Road, Downingtown, PA 19335 (dccc.edu/brandywine)
Downingtown Campus – 100 Bond Drive, Downingtown, PA 19335 (dccc.edu/downingtown)
Exton Center – in the Whiteland Business Park, 906 Springdale Drive, Exton, PA 19341 (dccc.edu/exton)
Pennocks Bridge Campus – at the Technical College High School, 280 Pennocks Bridge Road, West Grove, PA 19390-9456 (dccc.edu/pennocksbridge)