By Denny Dyroff, Entertainment Editor, The Times
"Sheep and Wool Day" at Springton Manor Farm (860 Springton Road, Glenmoore, 610-942-2450, www.chesco.org/ccparks) is an event that has become a popular annual spring tradition in Chester County.
This year's "Sheep and Wool Day" is a free family event that will be held on April 30 from 11 a.m.-3 p.m. Visitors will be able to observe demonstrations of sheep shearing along with weaving and spinning demonstrations.
The well-attended annual event will also feature a crafts area with family games, wagon rides, farm displays, artisan displays, kids' crafts and period games and more than 20 food and craft vendors.
Visitors can also check out the young animals in Springton Manor Farm's Great Barn and tour the Agricultural Museum to learn about seasonal tools used on Chester County farms from the 1700s to the 1900s.
The Chester County Master Gardeners will hold a plant sale with vegetables, herbs and native plants, and the Chester County Food Bank will showcase their partnership with Springton Manor with its onsite Outdoor Classroom.
Items for sale by craft vendors include jewelry, bird houses, soaps and lotions, felt and wool products, jellies, photography, tote bags and more.
Parking will be at Springton Manor Elementary School. Free busing will be provided. Handicap parking will be available at the Farm.

The Yellow Springs Art Show got its start back in 1973 as a free event featuring a variety of artists displaying their work on clotheslines.
It has changed immeasurably since then and has become one of the largest and most prestigious annual art shows in the Delaware Valley.
The Yellow Springs Art Show, which is still free and open to the public, is celebrating its 49th anniversary this year. The popular annual event now features more than 185 participating artists — including more than 20 artists who are new to the show this year.
The show is running now through May 15 in Historic Yellow Springs Lincoln Building (Art School Road, Chester Springs, 610-827-7414 or www.yellowsprings.org). Show hours are from 10 a.m.-4 p.m. daily.
The 2022 Yellow Springs Art Show will have on display more than 3,000 pieces of fine art in a wide range of media and styles – oils, watercolors, bronze sculptures, pastels, landscapes, still life, three-dimensional works, seascapes and abstract.
All proceeds benefit arts education, environmental protection and historic preservation of the 300-year-old village of Historic Yellow Springs.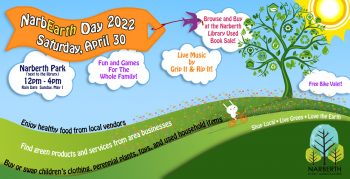 Earth Day is a worldwide environmental movement that takes place every year on April 22. The goal with this celebration is to raise awareness about sustainability and clean living, and to educate people on the importance of preserving our planet.
The Earth Day 2022 theme is focused on engaging the more than 1 billion people, governments, institutions, and businesses who participate in Earth Day to recognize our collective responsibility and to help accelerate the transition to an equitable, prosperous green economy for all.
On April 22, 1970, the first Earth Day took place and more than 20 million Americans participated in activities to support new sustainable and eco-friendly practices. Earth Day has been celebrated ever since, and it has spread worldwide since the 90s.
An "after the fact" Earth Day celebration will take place this weekend.
The Annual NarbEarth Day at Narberth Park (80 Windsor Ave, Narberth, http://www.narberthcivic.org/narbearthday.php) is scheduled for April 30.
NarbEarth Day, which will run from noon-4 p.m., is a fun family festival of environmentally friendly living and sustainability that has been a Narberth tradition since 1990.
The event features free admission, live music, fun activities for kids and adults – and a variety of good food. There will also be information booths by environmental organizations.
Visitors to the event can buy raffle tickets for a chance to win all sorts of goods and services.
The list of some of the great stuff donated generously by Narberth businesses and exhibitors includes Sustainable and Low-waste Household Products; Plants, Supplies, and Services for your Garden; Food and Produce Samplers; Gift Cards from Local Eateries; Art and Pottery Pieces; Pilates Classes and Private Sessions; A Fuji "Lil Rookie" Bike for Beginning Riders; A Day Trip to Harrisburg (for up to 6 people) with Rep. Mary Jo Daley; and a One-year Family Membership in the Narberth Civic Association.
This weekend, the Annual Philadelphia Show (formerly known as Philadelphia Antiques & Art Show) will be held at the Philadelphia Museum of Art (2600 Benjamin Franklin Parkway, Philadelphia, thephiladelphiashow.com).
The Philadelphia Antiques & Art Show, which bills itself as "one of the best American antiques and decorative arts show in the country", is scheduled to run from April 29-May 1.
Founded in 1962, The Philadelphia Show is one of the longest running antiques shows in the country. It premiered under the direction of its founder, Ali Brown, as the "University Hospital Antiques Show at the 33rd Street Armory in West Philadelphia."
Since the beginning, the Show's committees have worked tirelessly to organize, develop and produce one of the finest shows of Americana.
The 2022 edition of the show celebrates its 60th year as one of America's premier shows with more than 60 exhibitors offering a vast selection of furnishings, decorative arts, and fine art for both the period and modern American home.
Admission to the show is $20.
The Greater Philadelphia Expo Center (Station Avenue, Oaks, www.phillyexpocenter.com) is hosting "Canna Fest Alternative Health Expo."
The event will be held April 29 and May 1 from 10 a.m.-6 p.m. on Saturday and 11 a.m.-4 p.m. on Sunday.
Canna Fest Expo features hundreds of Pennsylvania's top cannabis and alternative health professionals delivering new and exciting products.
Visitors can chat with knowledgeable advocates, enjoy live entertainment, taste treats from food vendors and take advantage of free parking.
This will be a special weekend in Lancaster County for youngsters wishing to see one of their favorite television characters in person.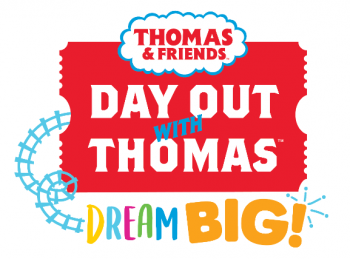 The Strasburg Railroad (Route 741, Strasburg, 717-687-7522, www.strasburgrailroad.com) is always one of the most popular spots around when it hosts "Day Out With Thomas."
There is a mutual love affair between kids and Thomas the Tank Engine and it's especially evident when Thomas gets up-close and personal with his fans during his visits to the Strasburg Railroad.
Every year, the steam locomotive named Thomas makes several visits to Lancaster County where he entertains enthusiastic children and their parents. The locomotive, which has its own PBS television series, will return to Strasburg for "Day Out With Thomas – Dream Big" from April 29-May 2.
For more than 50 years, Thomas the Tank Engine and his Island of Sodor friends have been favorites of preschoolers and their parents. Based on "The Railway Series" (classic stories authored by a father who loved trains and wanted a shared experience with his son), "Thomas & Friends" has evolved into a rite of passage that inspires imagination.
Fans will be able to get personal with Thomas the Tank Engine, a full-sized operating steam locomotive who will be talking for the first time ever. And they will also be able to ride a train pulled by Thomas and meet the locomotive's buddy Percy.
Tickets for "Day Out With Thomas," which are $25, include the train ride with Thomas the Tank Engine, as well as a variety of Thomas & Friends themed entertainment such as storytelling, video viewing, temporary tattoos of Island of Sodor friends and an Imagination Station.
There also special attractions this weekend at several of the area's tourist railroads.
The Colebrookdale Railroad (South Washington Street, Boyertown, www.colebrookdalerailroad.com) is running its "Secret Valley Expedition" on April 29 at 11 a.m. and 3 p.m.
The Colebrookdale ride is billed as "your ticket to a verdant land lost in time."
Passengers board one of the railroad's meticulously restored century-old rail cars for a two-hour expedition into one of the most scenic and historic regions in the northeast.
Deluxe coach fares are $36 for adults (13-64), $29 for children (2-12), $31 for seniors (65 and older) and $6 for toddlers.
The Northern Central Railway (2 West Main Street, New Freedom, www.northerncentralrailway.com) is running its "Glen Rock Express" on May 1 at 1 p.m. and its "Hanover Junction Flyer" on May 1 at 2:30 p.m.
The "Glen Rock Express" will travel to Glen Rock and back with the historic PRR GP9 Diesel Locomotive built-in 1959. The ride will be on a former Pennsylvania Railroad mainline that has been in operation since 1838.
Tickets are $26 Adult and $18 Child (age 2-12).
The "Hanover Junction Flyer" will run through the beautiful Heritage Rail Trail County Park and southern York County countryside on this trip to Hanover Junction. The excursion includes a 20-minute stopover at the Hanover Junction Museum.
Tickets are $36 Adult and $26 Child (age 2-12).
There are a lot of good reasons to head south across the state line and visit Delaware.
The Wall That Heals, a traveling replica of the Vietnam Veterans Memorial, is on display in Delaware now through May 1 at William Penn High School (713 East Basin Road, New Castle, Delaware, www.vvmf.org/The-Wall-That-Heals)
The Wall That Heals is a mobile exhibit that features a three-quarter scale replica of the Vietnam Veteran's Memorial in Washington, D.C.
The replica, which was built in 1996 and stands 7 feet 6 inches high at its tallest point and is 375 feet in length, arrived from Knoxville, Tennessee, having visited Bay St. Louis, Missouri; Garner, North Carolina; and Crawfordsville, Arkansas, as the first few stops of the 2022 tour.
The Wall features 140 numbered panels that hold more than 58,000 names, illuminated by LED lighting for day and night visibility. Visitors can also experience The Wall rising above them as they walk toward the apex, a key feature of the Washington memorial.
Fashioned after the original, it is erected in a chevron shape and allows visitors to do name rubbings of individual service members' names.
The names are listed by day of casualty and begin at the center/apex, with names starting on the East Wall, on the right, and working their way out to the end of that wing before picking up at the far end of the West Wall, on the left. From there, the names work their way back to the center/apex, symbolically joining the beginning and end of the conflict.
The Wall will be open to the public 24 hours a day, starting Thursday and ending Sunday at 2 p.m.  A candlelight vigil will be held at 8 p.m. Saturday to read the names of Hometown Heroes from the exhibit with a procession along the wall and a 21-gun salute.
On April 29 and 30 and May 1, Mt. Cuba Center (3120 Barley Mill Road, Hockessin, Delaware, 302-239-4244, www.mtcubacenter.org) is hosting its annual "Wildflower Celebration" from 10 a.m.-6 p.m.
Visitors to Mt. Cuba can enjoy a magnificent display of spring ephemerals at the Center's annual celebration of the season. Guests can stroll through the native plant gardens at the peak of their glory and enjoy live music, gardening activities, and family programming. A variety of food selections are available for purchase.
In response to requests from Mt. Cuba Center's visitors, a selection of native plants will be available for purchase, while supplies last.
Live Music will be provided by Cathy Jane and Tim Hein on Friday, Hanna Paige and Ryan Bacher on Saturday, and Shane Palko and Lauren Kuhne on Sunday.
Due to the rolling terrain and mulched paths at Mt. Cuba Center, the use of wheelchairs is limited.
Ticket prices are $15 for adults, $8 for children (ages 6-17), and free for children (under 6).
Gilbert & Sullivan and the Ardensingers go together like peanut butter and jelly — and they have the history to prove it.
The Ardensingers have been presenting the works of Gilbert & Sullivan continuously since 1948 at their historic Gild Hall (2126 The Highway, Arden, Delaware, 484-319-2350,www.ardensingers.com).
On April 30 and May 1 and 7, Ardensingers are performing W.S. Gilbert's "Eyes & No Eyes."
"Eyes & No Eyes" is W.S. Gilbert's version of Hans Christian Andersen's "The Emperor's New Clothes," involving a cloak being first described as visible only to true lovers then, in accordance with a plot twist, being visible only to "flirts".
The play pre-dates Gilbert's collaboration with Sullivan, with music by Florian Pascal. Also in the program will be the first act finales from The Pirates of Penzance and H.M.S. Pinafore (audience members are welcome to sing along!).
Admission fees start with a $10 donation.
This Saturday, the Kalmar Nyckel Shipyard (1124 East Seventh Street, Wilmington, Delaware, www.kalmarnyckel.org) is hosting "Winter Ship Tours" of the Kalmar Nyckel.
The April 30 tour, which runs from 10 a.m.-4 p.m., will be the final tour of the season and the ship will start its sailing trips next weekend.
Tickets for the tour are $10.
The ship is a beautiful recreation of the original Kalmar Nyckel, which was built in Holland in the 1620s. Her mainmast is taller than a 10-story building, and she carries 7,600 square feet of sail area and six miles of rigging.
The original Kalmar Nyckel was a Swedish-owned, three-masted armed pinnace that sailed from Goteborg, Sweden in November of 1637 and brought the first permanent European settlers to the Delaware Valley.
In 1986 a group of citizens established the Kalmar Nyckel Foundation to design, build and launch a replica of the Kalmar Nyckel at a shipyard adjacent to the original landing site.
The new Kalmar Nyckel was constructed there and was launched on September 28, 1997. She was commissioned on May 9, 1998, and now serves as Delaware's sea-going Ambassador of Good Will. She is a fully functional sail training vessel and has represented Delaware all over the country.
"Louis Comfort Tiffany: Treasures from the Driehaus Collection" will be on exhibition at the Delaware Art Museum (2301 Kentmere Parkway, Wilmington, Delaware, delart.org) now through June 5.
A celebration of beauty, "Louis Comfort Tiffany: Treasures from the Driehaus Collection" features more than 60 objects, spanning over 30 years of Tiffany's prolific career. The exhibition showcases Tiffany's innovative work in leaded and blown glass, including stellar examples of his famous windows, lamps, and vases.
His work was enthusiastically collected by art museums and private collectors throughout his lifetime and continues to be highly sought after today. This exhibition revels in the artistry and craftsmanship of the Tiffany artworks from Chicago's distinguished Richard H. Driehaus Collection, highlighting masterworks in a comprehensive exhibition.
One of America's most renowned artists, Louis Comfort Tiffany worked in nearly all of the media available to artists and designers in the late 19th and early 20th centuries — glass, ceramic, metalwork, jewelry, and painting. His love of the natural world inspired floral-themed vases and lamps, delicate vegetal candlesticks, and dramatic landscape windows.
Tiffany earned international acclaim, receiving prestigious awards in exhibitions across Europe and the United States, and his busy studios produced a range of objects, from common household items to one-of-a-kind masterpieces. His work was enthusiastically collected by art museums and private collectors throughout his lifetime and continues to be highly sought after today.
Hagley Museum and Library (Buck Road East entrance via Route 100, Wilmington, Delaware, 302-658-2400, www.hagley.org) is presenting a special educational event this weekend.
Hagley's "Invention Convention" on April 30 and May 1 returns with science shows, robotics demonstrations, and hands-on activities.
In the two science shows, "Cool Chemistry" and "Fun with Physics," sometimes-intimidating subjects like chemistry and physics come to life and show us just how fun and entertaining they can be.
On Saturday, a local robotics team, MOE 365 FTC, will show off their robots and allow you to interact with their creations. You can also learn more about robotics, an interdisciplinary field combining engineering, computer technology, coding, and design.
At the Tinkering Tables, families can investigate the "insides" of an electronic gadget by using simple hand tools to take it apart. In the Create-an-Invention area, children can express their creative side by constructing an invention using everyday household items.
Held in Hagley's Soda House. Tickets are $10 for adults $8 children and includes admission to the rest of Hagley Museum. Free for Hagley members and children under six.
Guided tours are back at Winterthur (5105 Kennett Pike, Wilmington, Delaware, 800-448-3883, www.winterthur.org).
Some of the featured tours on select days in April are "A Closer Look Tour," "An Introduction to Winterthur," "Discover the Winterthur Garden Tram Tour," and "Self Paced Introduction to Winterthur."
In May, the "Introductory Tour" will change to "Walking in the Footsteps of Jacqueline Kennedy" with the opening of the exhibition, "Jacqueline Kennedy and Henry Francis du Pont: From Winterthur to the White House"
The tour is a look at the spaces the First Lady explored during her visit to Winterthur while working on her historic restoration of the White House with H. F. du Pont, chair of her Fine Arts Committee. Self-paced and guided options are available.
Longwood Gardens (Route 1, Kennett Square, www.longwoodgardens.org) is inviting visitors to "step into spring."
Now through May 1, guests at the colorful site can take in the sights and scents of spring at Longwood Gardens with fields of tulips, azaleas, wisteria and more during the annual Spring Blooms event.
Beginning May 5, it's time for the "Festival of Fountains" to begin. Longwood Gardens' Open Air Theatre and Italian Water Garden fountains springs to life, as does the Square Fountain, Round Fountain (Flower Garden Walk), Sylvan Fountain (Peirce's Park), and Children's Corner fountains.
The season of renewal and growth has started. Millions of tiny geophytes begin the season, blanketing Longwood's vistas with sweeps of spring-has-sprung color.
As the season unfolds, flowering trees delightfully punctuate the landscape, radiant tulips stretch toward the sun, and the delicious fragrance of wisteria floats along the breeze.
Visitors can also enjoy special exhibits at the Orchid House.
After a major restoration project, the Orchid House has reopened at Longwood Gardens.
The Orchid House, which has a history dating back more than a century, has come back to life with a brand-new glass roof and reimagined gallery-inspired space.
If you've been to Longwood Gardens before you've probably seen the historic Orchid House. But if you come to see it once it has reopened on February 26 as the first expression of "Longwood Reimagined," it will be an experience like never before.
The Orchid House has been completely restored in the same way founder Pierre S. du Pont would have done it himself — with excellence.
The original concrete aggregate was matched so well that you'd never even know it wasn't the original. The bronze window framing was cleaned, repaired, and replaced. The tunnels below the space were reworked and a brand-new floor poured.
The historic bronze cases, first added in 1929 and then restored in 1966 to display the orchid collection, have been returned to their original position at the north end of the house. Before they existed, there was a glass wall in their place, which has now been added to the top of the cases to create a vestibule on the north side of the house, creating the perfect transition from the Acacia Passage now, and the Waterlily Court and West Conservatory in the future.
The cases themselves have had all of their original pieces restored and are now double-sided. You're now able to see orchids on both sides of the gates — from the main view inside the Orchid House, and from the vestibule. The same wrought iron gates that have always been there stand in the middle of the cases, yet they've been completely restored, and their intricate details, once hidden under layers of paint, are appreciable once more.
Brand new gravity rings now hold our orchids in place, allowing the plants to be admired as always, but with better functionality and structural integrity.
Admission to Longwood Gardens is $25 for adults, $22 for seniors and college students, $18 for active military and $13 for youth.
The Chaddsford Winery (632 Baltimore Pike, Chadds Ford, www.chaddsford.com) has been hosting "Reserve Tastings – Spring Sippers" on Saturdays and Sundays in April. The final tour will be held on April 30.
Visitors can welcome the warm weather and sunshine with an intimate, 60-minute classroom-style tasting in the winery's Barrel Room.
The site's trained staff will guide guests through a pre-selected tasting of five widely diverse and award-winning wines from across its portfolio. The selections will be paired alongside a unique offering from local artisans to enhance your tasting experience.
The staff will also discuss topics such as grape growing conditions at partner vineyards and the onsite winemaking process from production to aging and bottling.
Reserve Tastings are $35/person with three seatings per day – noon, 2 and 4 p.m. Advanced reservations are required and are non-refundable.
Guests under 21 years old are not permitted to attend a Reserve Tasting. Outside food is not permitted during this program.
The "Pairing Line Up" is — Greeting Wine: 2019 Sparkling White; 2021 Vidal Blanc with Birchrun Farm's Fat Cat; 2021 Dry Rosé: Redux with prosciutto; 2020 The Red Standard with Birchrun Farm's Equinox; and 2021 Vignoles with OsoSweet cookie.
Penns Wood Winery (124 Beaver Valley Road, Chadds Ford, http://www.pennswoodsevents.com) will present "Live Music on the Lawn" every weekend in April and May.
The schedule for this weekend features Hailey & Nero on April 30 and Hanna Paige on May 1. There will be a special "members only" event on May 6 featuring West Chester singer/songwriter Nicole Zell.
GoggleWorks Center for the Arts (201 Washington Street, Reading, https://goggleworks.org/), one of the country's largest interactive art centers, will hold its annual Iron Pour and Forge Fest on April 29.
Forge Fest will take place from 2-7 p.m., immediately followed by the Iron Pour from 7-10 p.m.
The day begins with a gathering of the local blacksmith's association. These artisans will share their process for super heating and hammering steel into delicate ornate patterns. Experience the brute force and delicate touch necessary to make this amazing work.
As the Blacksmiths begin to cool down, dinner will heat up with fire roasted food available from Dundore & Heister. Additionally, music and entertainment provided from Pollen Consolidated will ensure the energy stays high as the Iron melting furnace reaches its top temperature and prepares to pour.
Finally, cap off an amazing evening right, with an exciting display as 2,000 pounds of iron is heated to 3,000 degrees and the molten metal is tapped for pouring.
The event features free admission and free parking.
"Elmwood Park Zoo" (1661 Harding Boulevard, Norristown, www.elmwoodparkzoo.org) is hosting several of its ultra-popular "Dog Days" over the next week.
The Zoo's "Dog Days" event will be held on April 29 and May 1 from noon-4 p.m. each day.
All guests visiting the zoo with a furry friend must complete an online waiver and submit required documents before visiting the zoo. You must upload a copy of your most recent veterinary visit, including proof of vaccine and heartworm test here. All items will be required for you to attend "Dog Days."
Pricing is $10.95 per dog with each additional dog at $9.95. Regular zoo admission is required for all humans.
Peddler's Village (Routes 202 and 263, Lahaska, peddlersvillage.com) is hosting its "Cupcake Decorating Competition" from May 1-15.
On display for the first two weeks of May, this icing-laced display will include professional and amateur culinary creations in four categories: Traditional, Baker's Choice, Student, and Kids.
Admission is free to the display which is housed in the Visitor & Event Center (Red Barn, located off Street Road and Peddler's Lane).
Sesame Place (100 Sesame Road, Langhorne, www.sesameplace.com) will be presenting "Elmo's Springtacular" every weekend now through June 19.
"Elmo's Springtacular" at Sesame Place is filled with furry fun and exciting events – including an exciting line up of meet & greets, music, magic, pirate adventures, and fireworks.
This weekend will be "PJ Masks Meet & Greets Weekend" on April 30 and May 1.
Visitors can enjoy an action-packed day with their favorite PJ Masks heroes — Catboy, Owlette, and Gekko
Kids will have an opportunity to meet everyone's favorite heroes as they pose for photos. These mystery-solving superheroes encourage children to spark their curiosity and inspire imaginative play and teamwork along the way.
Hope Lodge (553 South Bethlehem Pike, Fort Washington, 215-343-0965, http://www.ushistory.org/hope/) will be presenting a "Guided Mansion Tour" on May 1.
Hope Lodge was built between 1743 and 1748 by Samuel Morris, a prosperous Quaker entrepreneur. Morris acted as a farmer, shipowner, miller, iron master, shop owner, and owner of the mill now known as Mather Mill. Hope Lodge is an excellent example of early Georgian architecture, and it is possible that Edmund Woolley, architect of Independence Hall, offered advice in building. Samuel Morris owned the estate until his death in 1770.
Visitors can participate by watching a short film and then taking a tour. Guided tours of the mansion will depart at 1 and 2:30 p.m. all three days.
Tour admission is $8 for adults, $5 for seniors (age 65+) and for youth ages 6-17, and fee for children under 5. Hope Lodge is a Blue Star Museum which means that active-duty military personnel, including National Guard and Reserve and their families, are admitted free for regular tours from Memorial Day through Labor Day.
Grim Philly's "Dark Philly History Tour" (www.grimphilly.com) will be held every evening throughout the summer.
Participants can walk with tour guides from the grounds of America's first White House, Congress, and Liberty Bell to homes and sites of Hamilton, Washington, Franklin, Adams, Jefferson, Madison, Monroe, and more than 10 other Founding-Fathers. The surprising dirt of espionage, murder, sexual license and blackmail highlight the secrets of 1776 with a ghost story or two along the way. This tour is highly researched. And your guide is a historian.
Grim Philly will also be presenting "Serial Killers & Cemetery Tour" every Saturday at 2 p.m.
Participants will have the opportunity to experience unconventional sightseeing off the beaten path. They can enjoy Betsy Ross House, Christ Church, Elfreth's Alley, and Benjamin Franklin's Grave, together with tales of serial slayings and psychopathic killers like the Corpse Collector, Frankfort Slasher, and H.H. Holmes.
Ghost Tour of Philadelphia (215-413-1997, www.ghosttour.com), Ghost Tour of Lancaster (717-687-6687, www.ghosttour.com) and Ghost Tour of Strasburg (717-687-6687, www.ghosttour.com) operate throughout the winter and offer an eerily entertaining evening of true ghost stories and real haunted houses.
The Ghost Tour of Philadelphia, which is based on the book, "Ghost Stories of Philadelphia, PA.," is a candlelight walking tour along the back streets and secret gardens of Independence Park, Society Hill, and Old City, where ghostly spirits, haunted houses, and eerie graveyards abound.
Participants can discover the ghost lore of America's most historic and most haunted city with stories from the founding of William Penn's colony to present-day hauntings.
The activity is open year-round – weekends, December-February; every night, March-November. Tickets are $24.
The Ghost Tour of Lancaster and the Ghost Tour of Strasburg are based on the book, "Ghost Stories of Lancaster, PA."
Participants in the Ghost Tour of Lancaster explore the long-forgotten mysteries of one of America's oldest cities, with haunting tales of otherworldly vigils, fatal curses, and star-crossed lovers. The tour provides the opportunity to experience 300 years of haunted history from the Red Rose City's thorny past. Tickets are $18.
The Ghost Tour of Strasburg is a candlelight walking tour of the quaint and historic town of Strasburg in the heart of Pennsylvania Dutch Country. Visitors will experience an entertaining evening with a costumed tour guide spinning tales of haunted mansions, eerie graveyards, and spirits that roam the night … in a town lost in time. Tickets are $18.
If you're looking to do some walking indoors, consider Wonderspaces.
Wonderspaces at the Fashion District (27 North 11th Street, Philadelphia, philadelphia.wonderspaces.com) is an experiential, interactive arts venue.
Building on the success of annual pop-up shows in San Diego, and its first permanent location in Scottsdale, Arizona, Wonderspaces opened a 24,000 square foot gallery space in Philly a year ago.
Wonderspaces features 14 art installations that all play with the idea of perspective.  The artwork ranges from award-winning virtual reality short film about a dinner party-turned-alien abduction, to a room where visitors digitally paint the walls with the movement of their bodies.
New artworks rotate in every few months, creating an ever-evolving, year-round show.
Tickets are for entry at a specific date and time. Visitors are welcome to stay as long as they please during operating hours. The average time spent experiencing the show is 90 minutes.
A few installations contain flashing lights, images, and patterns that may trigger seizures for people with photosensitive epilepsy. All visitors must sign a waiver prior to being admitted into the space. Adult supervision is required for visitors under 16.