By Denny Dyroff, Entertainment Editor, The Times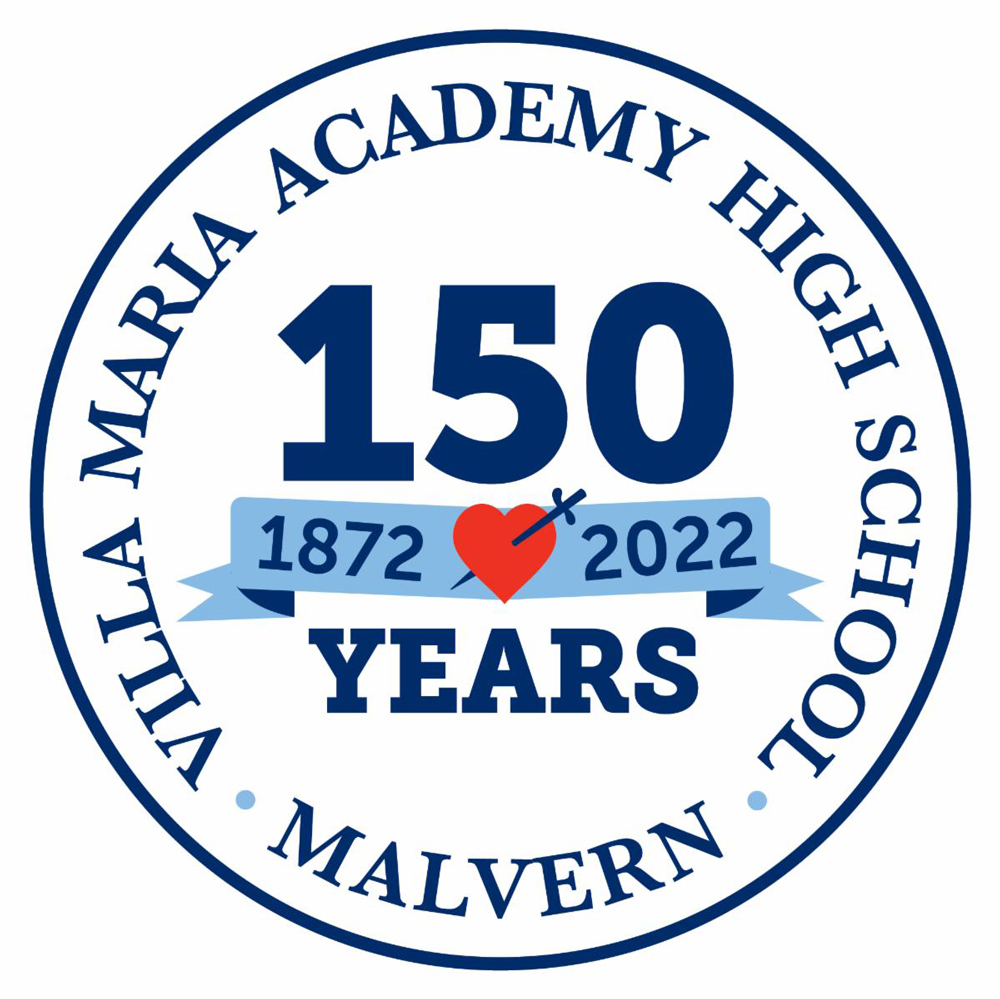 This has been a very special week for Villa Maria Academy – and a week that will close with a very special event on September 30.
Villa Maria Academy is celebrating its 150th anniversary and capping the celebration with a reception and concert at People's Light (39 Conestoga Road, Malvern) on September 30.
The concert will feature the husband-and-wife team of Anna Wilson and Monty Powell. Wilson graduated from Villa Maria in 1990.
Villa Maria Academy is an all-girls Catholic college preparatory high school located in Malvern. The school was formed and carried out by the Sisters, Servants of the Immaculate Heart of Mary. It is operated independently and with the blessing of the Roman Catholic Archdiocese of Philadelphia.
The foundation of the academy dates to July 1872. At that time, the IHM Sisters transferred their motherhouse, novitiate, and boarding school from Reading to West Chester. Occupying the property formerly owned by the Pennsylvania Military Academy, the school flourished in West Chester until 1914, when Villa Maria moved to Immaculata College, which today houses the retired sisters. In 1924, the Sisters acquired the property of William R. Warner, Jr. where the high school remains today.
Surprisingly, Villa Maria is not the oldest secondary school in Chester County. Malvern Prep was founded in 1842 and Westtown School was founded in 1799. Still, celebrating a sesquicentennial is an impressive feat for Villa Maria Academy.
The event on September 30 (www.vmahs.org/villa-events/celebrate-150-years-of-villa-maria) is billed as, "a party celebrating the history, achievements, and exciting future of Villa Maria Academy High School."
The event begins with Mass in the Marian Center at 4 p.m., followed by a cocktail reception at People's Light Theater at 5:30 p.m., and a special concert by Wilson and Powell at 7:30 p.m. followed by dessert and coffee.
"Our concert this weekend will be more of a traditional singer/songwriter show," said Wilson, during a phone interview Thursday evening. "We're celebrating my school's 150th anniversary. It's the finale event – pop the champagne."
Wilson and Powell are an Americana duo who perform under the name Troubadour 77. Their most recent album was "Revolution and Revelation" in 2020. It is a collection of songs that touch on life, love, death, dreams, change and acceptance, all themes that seem to be very relevant in these times.
"The pandemic shut things down for a while," said Wilson. "During COVID, Monty and I started writing a musical."
The duo now owns homes in Eagle Point, Utah and Naples, Florida after living for many years in Nashville.
Even though Wilson built a reputation as a "Nashville singer-songwriter" who has listened to country music since she was a girl, she is also a Yankee girl who grew up just down the road from Historic Yellow Springs and graduated from nearby Villa Maria Academy.
Wilson and Powell have been married for more than two decades and have been making music together as artists, songwriters and producers for almost three decades.
Collectively they have written a dozen Number One songs and countless album cuts that appear on over 70 million records, have co-produced unique special projects that pay tribute to the Eagles, Billy Joel and the Countrypolitan era of music, and penned the international theme song for Habitat for Humanity.
Additionally, Powell was a key creative force in establishing the mega success story of Keith Urban. He was his early producer and one of Urban's top collaborators for many years, earning Golden Globe nominations and countless industry awards for the songs they composed together.
"We were super-inspired by the 'Springsteen on Broadway' show," said Wilson, who once wore a kilt and played field hockey for the Hurricanes. "It's a one-man musical. We decided to write a two-person Broadway musical.
"We wrote it and spent all summer this year BETA-ing it and doing workshops. We did a theater presentation this summer at Bryce Canyon National Park in Utah. We did a 15-concert residency there.
"We did the entire one-and-one-half-hour scripted musical in a theater. It was really a wonderful experience – building blocks and finding out what works and what doesn't. Now, we go back to the drawing board and work on the play a little more."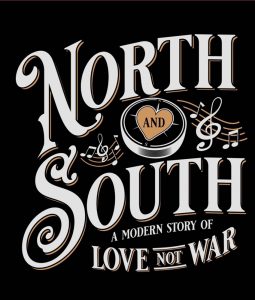 The title of the play is, "North and South – A Modern Story of Love Not War."
"I was born in the North near Revolutionary War battlefields – Brandywine and Valley Forge," said Wilson. "Monty was born in the South near a Civil War battlefield. He was born in Dalton, Georgia and grew up in Resaca, Georgia."
The Civil War Battle of Resaca was fought in and around Resaca in May 1864. Each year a re-enactment of the Battle of Resaca, the first battle of the Atlanta Campaign, is held on the third weekend of May. Resaca is also the location of the first Confederate cemetery in the state of Georgia.
"He had to travel north to get to Nashville," said Wilson. "I had to travel south to get to Nashville. We met there – chasing dreams and finding love – two universal dreams."
Fate brought them together in "Music City."
"My father was a singer/songwriter," said Powell, during a prior phone interview. "I grew up in one of the strange families in the South where it wasn't considered weird to be a singer-songwriter."
After graduation from high school in Resaca, he attended Lipscomb University in Nashville.
"I majored in political science and speech," said Powell. "But I never finished. Instead, I got a gig as a guitar player."
Wilson, who grew up in Chester Springs, said, "It was just the opposite for me. I grew up in a family where music was foreign. They told me – you can't get a job in music."
Wilson, who had been a top-flight field hockey player at Villa Maria Academy, tore up her knee while playing field hockey at the Junior Olympics. She had dreams of playing for the United States Olympic Team, but they evaporated when the ACL (anterior crucial ligament) injury ended her athletic career.
The "silver lining" in the "dark cloud" that accompanied her injury was her decision to start playing guitar. From humble beginnings as a singer-songwriter and self-taught guitarist, Wilson has emerged as a national-caliber recording artist.
Her professional music career started in Nashville, the place she moved after graduating from Loyola College in Baltimore. Nashville was also where Powell was plying his trade.
Powell's first songwriting credit was a jingle for an Allstate commercial.
After moving to Nashville in the early 1990s, Powell wrote several songs for Diamond Rio, whose lead singer Marty Roe was a roommate of his while they were in college at Lipscomb University.
Other artists who recorded Powell's songs include Tracy Byrd, Chris Cagle, Billy Ray Cyrus, Tim McGraw, Collin Raye, and Restless Heart. One of his first collaborations with Urban was his debut single, "It's a Love Thing," which reached Top 20 in 1999.
"Anna and I first got together in Nashville in 1993," said Powell. "Anna was a publicist for Diamond Rio. We met backstage at a Diamond Rio concert. It's been a long and successful run since then."
Wilson said, "We bumped into each other. We found each other and found a common vision and a common path in music."
Powell said, "It was great that someone 21 and fresh could relate to someone like me. It was very egalitarian. We started writing songs together and it became 24/7."
Wilson said, "I met Monty in 1993 and it was a pretty quick attraction. We dated for seven years before we got married."
Wilson's debut album, "The Long Way," was released by Curb Records on August 5, 2003. It included her song "The Bus Ride" (co-written with Gary Burr and Matt Rollings), which was recorded by Suzy Bogguss.
"Anna was signed to Island Def Jam by legendary A&R man Tom Zutauk," said Powell. "Then, there was a label shake-up and Tom was no longer with Island Def Jam."
Wilson said, "My album didn't come out on Island Def Jam, but Tom made sure I got my master tapes back. Monty and I finished the album. I released it on my own label – Transfer Records. Then a short while later, Curb Records picked it up. Monty and I worked together on the album. He's produced all my records."
Wilson's sophomore album was "Time Changes Everything" in 2007. She followed with her "Countrypolitan Duets" LP in 2011 – an album that featured pairings with country artists for whom she and her husband have written including Lady Antebellum, Keith Urban, Connie Smith, Ray Price, Billy Dean, and Kenny Rogers. Her most recent solo album is "Jazzbird/Songbird," which came out in 2014.
Powell said, "I'm almost always in the background. I really like songwriting, being in the production chair and being in the guitarist chair. I did release a solo album in 2012 called '47 Minutes of Your Time.' I wrote and played everything on it. And I produced it, mixed it and mastered it."
Wilson's first move many years ago was south – from Chester County to Baltimore. Her second move was also south – from Baltimore to Nashville. Her third move was west (and five degrees north) – from Nashville to Utah.
"We left Nashville in 2015," said Wilson. "It had changed so much. It wasn't the town we grew up in – the town with 9-to-5 songwriters. Monty came in at the beginning of the 9-to-5. I got into it two-thirds of the way through the scene. I got a taste of it. Around 2008, we saw that the writing was on the wall. We saw that it wouldn't continue for another decade."
Ultimately, Wilson and Powell spent 22 years in Music City together, but it wasn't until after breaking away and retreating to their second home in the Utah mountains that they found a new muse. In 2016, Wilson and Powell formed Troubadour 77.
Troubadour 77's name is inspired by two things — the long line of poets and singer/songwriters who came before them, and the year 1977, which was iconic in music. It is also a nod to Doug Weston's Troubadour club in Los Angeles where so many of their heroes got their start.
"All we're trying to do with our music is to bring back the music from the 70s Laurel Canyon scene — country rock and folk rock," said Wilson. "Our new duo is not country. We're Americana."
Legend has it that the Laurel Canyon music scene began when Frank Zappa moved to a house on Laurel Canyon Boulevard in the late 1960s.
Over the next decade-and-a-half, Laurel Canyon was home to many of Southern California's most talented and creative musicians including Roger McGuinn and Chris Hillman (Byrds), Jim Morrison (Doors), Michelle and John Phillips (the Mamas and the Papas), Joni Mitchell, Neil Young, David Crosby, Stephen Stills, Graham Nash, J. D. Souther, Richie Furay (Buffalo Springfield and Poco), Carole King, and the Eagles.
After releasing a four-track EP in the spring of 2017, Troubadour 77 released its debut full-length album, "Selma Avenue," in November 2017. Two-and-a-half years later, Powell and Wilson released their sophomore album — "Revolution & Redemption."
Unfortunately, T77's critically acclaimed album arrived in the "near vacuum" created by the COVID-19 pandemic. The duo had great new tunes to play for its fans and no way to do it live.
"It was a big kick in the gut to us," said Powell. "We had spent so much time as a recording act. With the album set to come out, we booked shows at wonderful venues. It was a real blow. We really wanted to play. So, we started doing virtual shows with a lot of original songs – two songs every Thursday night."
Now, the two music vets are comfortable being on the road and performing for people. This weekend, they are doing two shows in Pennsylvania – the VMA celebration on Friday and a house party in Huntingdon Valley on Saturday.
"There is an odd coincidence with this house concert," said Wilson. "Every year in Florida, they have the Naples Winter Wine Auction for the Naples Children & Education Foundation."
The Naples Children & Education Foundation (NCEF) was established in 2000 with the vision of making a profound and sustaining difference in the lives of children in Collier County.
"In 2020, we donated a house concert," said Wilson. "Because of COVID, it was scheduled and then cancelled two times. In April, we got a call from the winner asking if we could do a concert in Pennsylvania and we agreed.
"I was afraid it would be somewhere far away like Pittsburgh. Then, they said Huntingdon Valley which is great. It's close by in Montgomery County not far from where my mother lives."
After their Pennsylvania visit this weekend, Powell and Wilson will return home to do more work on "North and South – A Modern Story of Love Not War."
"The whole idea was actually inspired by a song we wrote on 'Revolution & Redemption' called 'North & South,'" said Wilson. "North and South – that's what inspired the play. I even have a song called, 'Yellow Springs Road.'
"I really love working on a musical. I enjoy being a singer/songwriter, but this is what I'd like to do for the next 15 years. It's very rewarding."
Who knows — Wilson and Powell might return to People's Light sometime on the future to do a multi-week run of "North and South – A Modern Story of Love Not War."
Video link for Anna Wilson — https://youtu.be/qxUwV2mdHyo.
Video link for Troubadour 77 — https://youtu.be/xT798CrDzGs.