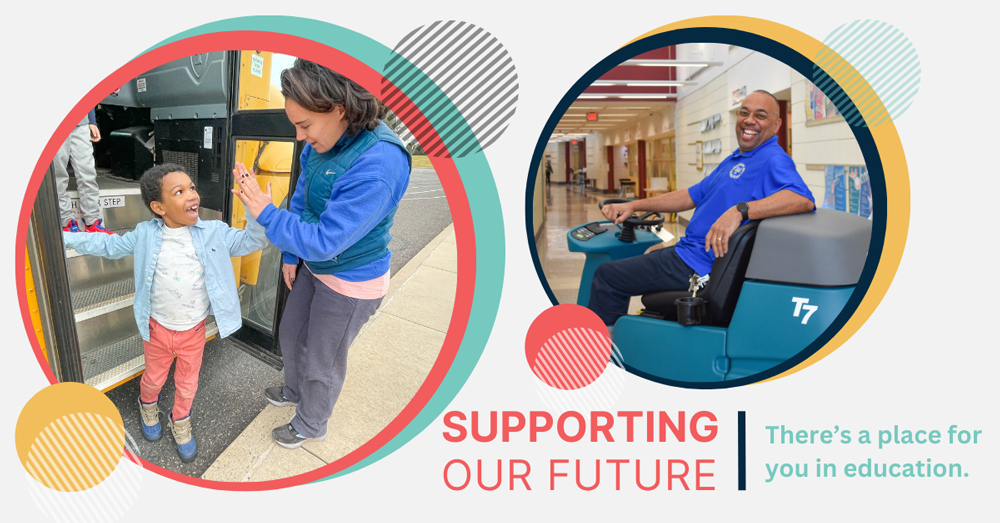 The Chester County Intermediate Unit (CCIU) and its 12 partner school districts have teamed up for a countywide recruitment campaign to fill a variety of positions within their schools. As Pennsylvania faces a severe educational staffing shortage, the campaign aims to educate job seekers on the many roles available to them in education. In Chester County alone, over 600 open positions are waiting to be filled. From teachers to cafeteria staff, maintenance and custodial staff to bus drivers, there are a multitude of opportunities available for individuals who are passionate about making a difference in the lives of students.
"We are excited to announce this recruitment campaign and the opportunity for individuals to join our team and be a positive impact on the future of our students," said Dr. George F. Fiore, CCIU Executive Director. "Public education is a field committed to providing a safe and supportive learning environment and we need talented individuals to help us achieve this goal."
School district human resources and communications directors across the county are working alongside educational staffing partner sponsors to launch the campaign and fill a wide variety of open positions. Company partners such as Krapf Busses and ServiceMaster are looking for employees to fill vacancies in their transportation and custodial departments. Additionally, companies such as the Substitute Teacher Service (STS) and ESS are seeking qualified candidates to fill substitute roles throughout the county.
"We are proud to collaborate with our school districts and partners on this important initiative and look forward to welcoming new members to our team who are dedicated to shaping the future of our students and community," said Fiore.
The CCIU and its partner school districts offer a supportive work environment and work-life balance. The benefits of working in education are numerous, including opportunities for professional growth, flexible schedules, competitive salaries and a sense of purpose.
Individuals interested in a career in public education are encouraged to learn more about the positions available and the benefits of working in education. For more information on the recruitment campaign, please visit chestercountyschooljobs.org.