By Denny Dyroff, Entertainment Editor, The Times 
Easter weekend has arrived and special Easter activities – big and small — are happening all over.
The Easter Bunny is known for hopping around — but not always.
Sometimes, instead of bouncing along the ground, Peter Cottontail opts to ride a train. The holiday bunny has already embarked on his holiday spree of riding trains all around the area.
The West Chester Railroad (610-430-2233, www.westchesterr.com) is running its Easter Bunny Express on April 8 and 9 with trains at noon and 2 p.m. each day.
On the 90-minute round trip along the beautiful Chester Creek from West Chester to the historic Glen Mills village, the Easter Bunny will be on board handing out treats to all passengers.
During the 20-minute stop at the historic Glen Mills station there will be plenty of opportunities for riders to take photos with the Easter Bunny. Additionally, Greg Wright and Friends will be playing live music and singing favorite Easter songs.
Tickets are $30 for adults, $20 for children (ages 2-12) and $8 for toddlers.
The Easter Bunny will also be down in Delaware for trips on the Wilmington and Western Railroad (Greenbank Station, 2201 Newport-Gap Pike, Wilmington, Delaware, 302-998-1930,www.wwrr.com) on April7 and 8.
On the special trains, the big bunny with the big ears will visit with all passengers and pose for pictures. Departure times are 12:30 and 2:30 p.m. for a 1½-hour round-trip ride to Ashland, and all kids will get a special treat.
Riders are invited to bring their cameras and have the Easter Bunny pose for a picture with your child.
This event is powered by one of the Wilmington and Western Railroad's historic first-generation diesel locomotives.
Fares are $22 for adults, $21 for seniors (ages 60 and older) and $20 for children (ages 2-12).
The Northern Central Railway (2 West Main Street, New Freedom, www.northerncentralrailway.com) is running its "Eggspecially Fun Bunny Run!" on April 15 and 16.
The special excursion will take passengers to Glen Rock and back – allowing them to take in views of the scenic Heritage Rail Trail County Park. The Easter Bunny's Helper will be on the train for photo ops.
After returning to New Freedom, children can participate in an egg hunt (weather permitting). Each child will receive a free treat bag, including a bunny pretzel donated by Smittie's Soft Pretzels.
Departure times are 10 a.m. and noon on Friday and 10 a.m., noon and 2 p.m. on Saturday. Tickets prices are — Adults (13 and older), $25; Children (3-13), $20.
The coaches are pushed and pulled by the rail line's vintage PRR GP9 Diesel Locomotive, built-in 1959.
This is a one-hour excursion. Tickets will be printed and available for pick up at the ticket booth on the day of the excursion.
The New Hope Rail Road (32 West Bridge Street, New Hope, 215-862-2332, www.newhoperailroad.com) is running its annual Easter Bunny Express on April 15 and 16 with departures at starting at 10 a.m.
The Easter Bunny is going to ride onboard the train where he will visit with each child, hand out special treats and pose for pictures. Coach tickets are $45 for adults, $43 for children (ages 12-plus) and $10 for toddlers (under 2).
The train ride departs from and returns to the New Hope Train Station. Riders can take in the sights of early spring as the Easter Bunny visits with all of the children handing out special candy treats and posing for photos taken by the railroad staff.
The Strasburg Rail Road (Route 741, Strasburg, 717-687-7522, www.strasburgrailroad.com) is running its "Easter Bunny Train" now through April 9.
The Strasburg Rail Road, which is America's oldest continuously operating railroad, offers its "Easter Bunny Train" as a memorable way to celebrate the holiday with family and friends.
This train is extra special because the conductor is none other than Peter Cottontail.
As the excursion moves along, the Easter Bunny will hop from car to car spreading Easter happiness to the little ones on board. And while seeing the Easter Bunny always brings a smile, kids really delight in this special Easter surprise with the Easter Bunny running his own train.
Tickets are $28 for adults and $20 for children (ages 2-11).
The Colebrookdale Railroad (South Washington Street, Boyertown, www.colebrookdalerailroad.com) is running its "Easter Bunny Express" on April 8 and 9 – 11 a.m. and 1 and 4 p.m. on Saturday and 10:30 a.m. and 2:30 p.m. on Sunday.
A good way for families to make Easter memories that will last a lifetime is to join Peter Cottontail aboard this special ride on the Colebrookdale Railroad!
Kids can visit with the Easter Bunny outside and join other children in the search for Easter eggs. Children will enjoy a complimentary Easter themed coloring book and 10 prefilled Easter eggs.
Tickets are $35 for adults (13-64), $32 for seniors (65 and older), $20 for children (12 and under).
The Middletown & Hummelstown Railroad (136 Brown Street, Middletown, 717-944-4435, www.mhrailroad.com) will be running its "Easter Bunny Express" trains on April 7 and 8.
The trains will depart at 11 a.m. on Friday and 11:30 a.m. and 1:30 p.m. on Saturday.
The Easter Bunny has a special surprise for all kids aged 11 and under – and will also be posing with children for keepsake photos of the event.
The ride is a 1.5-hour round trip.
Ticket prices are Adults (Ages 12+), $22; Children (Ages 2-11), $18; and Infant (Under 2 years, lap-held), $6.
Highland Orchards (1000 Marshallton-Thorndale Road, West Chester, www.highlandorchards.net) is presenting "Hayrides to Easter Bunny" on April 7 and 8.
Participants can enjoy a leisurely hayride to visit the Easter Bunny, hear a story about spring and receive an egg with a coupon for a treat to be redeemed back in the Market.
The event takes about 30 minutes with wagons leaving about every half hour. Event hours are from 10 a.m.-3 p.m. each day.
The bunny doesn't come out in the rain! Hayrides run weather permitting. No refunds, but you can visit a different day.
Reservations are encouraged but not required.
Tickets can be purchased in the Farm Market on the day or in advance. The cost is $8 per person.
"Easter Brunch at Elmwood Park Zoo" (1661 Harding Boulevard, Norristown, www.elmwoodparkzoo.org) is running now through April 9.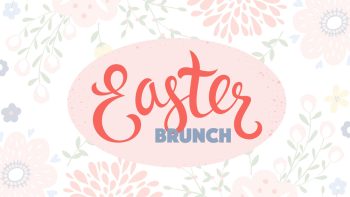 Participants can enjoy a delicious breakfast, participate in Easter activities, and meet one of the zoo's beloved education animals. They can also take a picture with the Easter Bunny and then enjoy exploring the Zoo.
There are four brunch sessions each day – 10 and 11:15 a.m. and 12:30 and 1:45 p.m. Tickets include admission to the Zoo, brunch, a photo opportunity with the Easter Bunny and more.
The Easter menu features Strip Steak, Pork Loin, Carved Turkey, Sausage, Turkey Sausage, Red bliss Potatoes, Waffle Bar with Fried Chicken, Pasta Primavera, Mac and Cheese Shells, Omelette Bar, Scrambled Eggs, Quiche Danish, Cinnamon Buns, Dessert Cart, and various beverages.
Prices start at $99.95 for a table of two.
The Zoo is hosting several of its ultra-popular "Dog Days" over the next week.
The Zoo's "Dog Days" event will be held on April 7, 9 and 12 from noon-5 p.m. each day.
All guests visiting the zoo with a furry friend must complete an online waiver and submit required documents before visiting the zoo. You must upload a copy of your most recent veterinary visit, including proof of vaccine and heartworm test here. All items will be required for you to attend "Dog Days."
Pricing is $12.95 per dog with each additional dog at $9.95. Regular zoo admission is required for all humans.
If you're looking for a fun family Easter activity, Linvilla Orchards (137 West Knowlton Road, Media, 610-876-7116, www.linvilla.com) has something just for you — "Bunnyland," which runs now through April 8.
Guests will hop aboard a hayride as it carries them through the woods to visit the Easter Bunny's house where all will have the chance to meet Linvilla's Easter Bunny. During the visit, one of Linvilla's Bunny's friends will tell a magical story and provide special treats for all.
If you would like to capture your special visit, be sure to bring your camera since the Easter Bunny likes to take pictures with all special guests.
Our staff will not handle cellphones to take photos. Plan on taking a selfie or having one member of your group take the photo. Please be respectful of the other families on the wagon while taking your photos with the bunny.
This hayride lasts approximately 20-30 minutes.
Just down the road from Linvilla Orchards is a site featuring an event that is good for kids of all ages.
Sesame Place (100 Sesame Road, Langhorne, www.sesameplace.com) may be closed for park rides and activities but there's still furry fun to be had.
The amusement park in Bucks County will celebrate Elmo's Eggstravaganza now through April 10.
Guests can visit Sesame Place Philadelphia for a hoppin' good time with exciting rides, entertaining shows, the Sesame Street Party Parade and special Easter fun with everyone's favorite furry friends.
Visitors can enjoy soaring, spinning, whirling and twirling on Sesame Street-themed rides, get photos with your favorite friends in their Eggstravaganza attire, meet and take photos with the Easter Bunny, go on a scavenger hunt for Easter Eggs around the park, and so much more.
They also will be able to dance and sing along to the Sesame Street Party Parade, the Furry Friends Bunny Hop Dance Party and The Magic of Art.
Theme Park admission and parking fees are not required for entry.
If "Banksy Was Here" continues to extend its run in Philadelphia, Banksy himself might need to slip unnoticed into Philly and leave his mark on a bridge overpass or the outer wall of a vacant building.
"Banksy Was Here" was scheduled to run until January 31 at a location in Fashion District Philadelphia (901 Market Street, Philadelphia, banksyexpo.com/philadelphia/). It was initially extended until April 17 and now has its closing date scheduled for May 7.
"Banksy Was Here" features the work of elusive, anonymous street artist Banksy. It is an immersive, multisensory exhibit featuring original works, projections, virtual reality and more to plunge you into Banksy's world.
"Banksy Was Here," the "unauthorized exhibition" features a plethora of original works and installations, as well as interactivity, in galleries that pay homage to the artist's themes, works, and sense of chaos, satire and controversy.
Banksy, the British artist whose identity is still unknown, is considered one of the main contemporary street art icons. In Philadelphia, an "unauthorized" Banksy's exhibition lets visitors dive into the controversial artistic universe of the most influential creator of present time.
The exhibition will include over 80 original works, sculptures, installations, videos and photos including the now classics of the artist (presumed to be British). These pieces come from private collections and – with the collaboration of Lilley Fine Art / Contemporary Art Gallery – will be exhibited in Philadelphia for the first time.
Banksy is a pseudonymous England based street artist, political activist and film director whose real name and identity remain unconfirmed and the subject of speculation. Active since the 1990s, his satirical street art and subversive epigrams combine dark humor with graffiti executed in a distinctive stenciling technique. His works of political and social commentary have appeared on streets, walls and bridges throughout the world.
Banksy's work grew out of the Bristol underground scene, which involved collaborations between artists and musicians. Much of his work can be classified as temporary art.
"Banksy Was Here" is running now through April 17 in Fashion District Philadelphia. Timed tickets are $37.90 for adults (ages 13 and up), $28.90 for seniors, students and military and $22.90 for kids (ages 4-12).
There is also another popular destination in the Fashion District.
Wonderspaces at the Fashion District (27 North 11th Street, Philadelphia, philadelphia.wonderspaces.com) is an experiential, interactive arts venue.
Building on the success of annual pop-up shows in San Diego, and its first permanent location in Scottsdale, Arizona, Wonderspaces opened a 24,000 square foot gallery space in Philly a year ago.
Wonderspaces features 14 art installations that all play with the idea of perspective.  The artwork ranges from award-winning virtual reality short film about a dinner party-turned-alien abduction, to a room where visitors digitally paint the walls with the movement of their bodies.
New artworks rotate in every few months, creating an ever-evolving, year-round show.
Tickets are for entry at a specific date and time. Visitors are welcome to stay as long as they please during operating hours. The average time spent experiencing the show is 90 minutes.
A few installations contain flashing lights, images, and patterns that may trigger seizures for people with photosensitive epilepsy. All visitors must sign a waiver prior to being admitted into the space. Adult supervision is required for visitors under 16.
The "FRIENDS™ Experience: The One Near Philadelphia" is running now through May 29 at the King of Prussia Mall, 640 West Dekalb Pike, King of Prussia,
Visitors can step into the iconic TV show like never before in this interactive experience.
They will be able to explore set recreations including Joey and Chandler's apartment, Monica and Rachel's kitchen, and Central Perk!
Visitors to the attraction can dance in front of the fountain and pose on the iconic orange couch.
Participants will be able to see a wide array of props and costumes from the show which will bring them one step closer to their favorite characters.
And they can shop exclusive items at The FRIENDS™ Experience Retail Store which features an array of clothes, accessories, collectibles and more.
The interactive exhibit is open from noon-7 p.m. on Thursdays and Fridays, 10 a.m.-7 p.m. on Saturdays and 11 a.m.-5 p.m. on Sundays.
The exact location is at The Pavilion, which is on the third floor above Cheesecake Factory and Urban Outfitters and across from Ethan Allen)
All ages are welcome. Children 3 and younger don't need a ticket when accompanied by a parent or guardian.
Adult ticket prices start at $32.
Peddler's Village (Routes 202 and 263, Lahaska, 215-794-4000, www.peddlersvillage.com) will present the fourth Annual "PEEPS® in the Village" now through April 23 (except on Easter Sunday).
The popular event showcases the creative talents of regional residents–and the longstanding allure of the colorful candies. There will be more than 130 marshmallow masterpieces carefully crafted with bright bunnies and chicks in inspired, inventive settings.
The event will start at 10 a.m. each day except on Sundays when it opens at 11 a.m.
Weekday and weekday evening visits are strongly encouraged. Lines and wait times can be long on weekends.
On April 8, Laurel Hill Cemetery (3822 Ridge Avenue, Philadelphia, 215-228-8200, www.thelaurelhillcemetery.org) will present "Hot Spots and Storied Plots" walking tour at 10 a.m.
In life and in death, we all have stories to tell, and what better place to hear tales of wonder than Philadelphia's most famous home of the dead?
This tour provides an informative overview of Laurel Hill's long history, which includes many of the marble masterpieces, stunning views, and legendary stories about Laurel Hill.
"Hot Spots and Storied Plots" is the perfect introduction for anyone who enjoys beautiful art, scenic nature, and fascinating history. An experienced graveyard guide will offer a unique perspective. No two "Hot Spots and Storied Plots" are alike.
The tour will take place this Saturday starting at 10 a.m. — departing from Laurel Hill Cemetery's Gatehouse entrance at 3822 Ridge Avenue, Philadelphia. The Tour Guide will be Tom Keels.
Tickets, which must be purchased in advance, are: $15/General Admission, $13/Seniors (65 & Up) and Students with ID, $7.50/Youth (ages 6-12).
Every Saturday and Sunday in April, the Chaddsford Winery (632 Baltimore Pike, Chadds Ford, 610-388-6221, http://www.chaddsford.com) is presenting "Reserve Tastings – Wine & Cheese."
Guests will join the CFW Crew for an intimate and educational 60-minute experience in the Barrel Room. The trained staff will guide them through a pre-selected tasting of five widely diverse and award-winning wines from across our portfolio. The selections will be paired alongside seasonal local cheeses and other accoutrements to enhance your tasting experience.
The staff will also discuss topics such as grape growing conditions at our partner vineyards and the onsite winemaking process from production to aging and bottling.
The 2023 Pairing Line Up is Greeting Wine: 2021 Sparkling White; 2021 Presage with First Light Honey Chèvre & an apple slice; 2021 Dry Rosé: Redux with Caulkins Creamery Noblette Hibiscus Petals; 2020 Maréchal Foch with Highlander and Sour Cherry spread; and Niagara with Goat Rodeo Bamboozled
Reserve seatings are $35 per person.
The latest edition of "April Blind Wine Wednesdays" at Penns Wood Winery (124 Beaver Valley Road, Chadds Ford, http://www.pennswoodswinery.com) is scheduled for April 12.
The winery invites guests to visit every Wednesday of the month to experience a blind tasting of three mystery wines.
They will be able to challenge their senses and explore the nuances of three mystery wines sipped out of crystal Riedel wine glasses.
The staff will provide a detailed tasting sheet to help guide guests through the aromas and flavor profiles!
This Three Wine Blind tasting is offered from 11 a.m.-6 p.m. every Wednesday in April.
For the month of April, the three wines will be all White. To top it all off …if you guess the correct varietal and vintage, you will receive a $5 gift card for each correct guess.
Tickets are $18 per person and reservations are not required.
Longwood Gardens (Route 1, Kennett Square, 610-388-1000, www.longwoodgardens.org) is now featuring one of its popular annual special events – "Spring Blooms."
Right now, one of the featured blooms is the Magnolia denudata.
Magnolias, which typically bloom in early April, are known for having large fragrant flowers which may be bowl-shaped or star-shaped, in shades of white, pink, purple, green or yellow.
Magnolia is an ancient genus. Appearing before bees evolved, the flowers are theorized to have evolved to encourage pollination by beetles. To avoid damage from pollinating beetles, the carpels of Magnolia flowers are extremely tough.
Other showcase blooms this week are Glory-of-the-snow (upward facing, sky blue flowers), Silver-squill (small, bulbous plants that are a striking dark gray with vivid green patches and a deep violet underside), Yulan Magnolia (a deciduous tree native to central and eastern China), Clivia (lightly fragrant, buttery yellow flowers with overlapping petals that produce a beautiful floral display) and Star Magnolia (early blooming deciduous with fragrant, double white flowers).
Visitors to Longwood Gardens can embark on a poignant journey with "Voices in the Landscape: Deeply Rooted with Storyteller Charlotte Blake Alston." This is a series of 10 stops throughout the Gardens which honor the contributions of the African American community through the lens of horticulture and the power of story.
Participants will follow along as storyteller Charlotte Blake Alston honors and celebrates the strength, resilience, and contributions of the African American community through the lens of horticulture and the power of story.
Those taking the tour can hear an ancient Zulu creation myth paired with the oldest plant on Earth in the Conservatory; make their way to the Lookout Loft Treehouse and learn the story of the significance and symbolism of woods and meadows; and call out the name of an ancestor in remembrance at the Large Lake while a traditional spiritual soothes your soul.
"Voices in the Landscape" signage is at each stop. Each audio recording ranges between three and eight minutes in length. The estimated time to experience the entire Voices in the Landscape exhibit is approximately 1.5 to 2 hours.
Inside Longwood's Conservatory, visitors can check out the towering Clerodendrum schmidtii (chains of glory) as well as nearly 300 blooming orchids on display in the site's newly renovated Orchid House.
A new attraction this year is Longwood Gardens' "Science Saturdays" series.
Beyond the boundaries of the formal gardens, Longwood stewards a rich variety of natural habitats. The rolling terrain of the Pennsylvania piedmont and changing ways people have used land over time provide us with diverse conditions for plant and animal life. Dr. Lea Johnson, Associate Director, Land Stewardship and Ecology, will reveal how patterns in the landscape reveal both history and potential futures for biodiversity.
As always, admission by "Timed Ticket" — tickets issued for specific dates and times. Timed ticketing limits the number of people in the Gardens at any given time and allows guests to enjoy minimal lines and a better viewing experience.
You may enter the Gardens up to 30 minutes prior and 30 minutes after your designated time. Make every effort to arrive at your designated reservation time. Earlier or later arrivals may not be accommodated.
Admission to Longwood Gardens is $25 for adults, $22 for seniors (ages 62 and older) and college students, $18 for active military and veterans and $13 for youth (ages 5-18).
Another venue where you can enjoy flowers up close is Tyler Arboretum (515 Painter Road, Media, 610-566-9134, www.tylerarboretum.org).
The arboretum's schedule for this weekend features the "What's Beyond the Fence Walk" on April 8 at 10 a.m.
Guest will be able to join Tyler docent Dave Charlton for the latest edition of a monthly series of leisurely walks on the Tyler Trails.
Visitors will spend 60-90 minutes learning to find their way in the natural areas while discovering seasonal changes in the landscape and the flora and fauna that inhabit it. The walk will keep to easy walking trails to make it a family-friendly event.
As with any walk on the Tyler trails, sturdy shoes are suggested.  Participants should bring water and perhaps a walking stick. Strollers may not be ideal on some of our trails.
Saturday's guide Dave Charlton is a long-time Tyler volunteer and naturalist.  He is a founding member of Tyler's docent program and has recently completed training in the PA Master Naturalist program.
Tickets are $21 for adults and $13 for children (ages 3-17).
The arboretum's schedule for this weekend features the "Saturday Wildflower Walk," on April 8 at 1 p.m.
At the "Saturday Wildflower Walk," wildflower expert Dick Cloud will lead an informative two-hour hike that will take visitors through meadows, woods, and occasionally streamside. These walks are for those who have a love of plants, their role in ecology, or for those who want to learn more.
Admission to Tyler Arboretum is $18 for adults (ages 18-64), $15 for Seniors (65+) and $10 for children (ages 3-17) and Military with valid ID.
Winterthur Museum, Garden & Library (Route 52, Wilmington, Delaware, 800-448-3883, www.winterthur.org) just opened its 2023 season.
Visitors are invited to celebrate the early bulb display of the March Bank with self-guided garden tours.
The white arrow tour has returned for the season! When the Winterthur Garden was first opened to the public, Henry Francis du Pont had white wooden arrows placed in the garden to direct visitors during spring tour to the "must-see" flowers that week. The self-guided tour starts at the Visitor Center Patio and winds through the garden, highlighting the changing colors of spring and leading guests back to the Visitor Center. The path will change weekly as the color progression dictates.
Admission to Winterthur is $22 for adults, $20 for seniors (age 62 and older) and students, and $8 for children (ages 2-11).
Hagley Museum and Library (Route 141, Wilmington, Delaware, 302-658-2400, www.hagley.org), a 230-acre historical village on the site of the original du Pont Company gunpowder mills in northern Delaware, has just opened a new attraction – "Nation of Inventors."
"Nation of Inventors" celebrates the American spirit of ingenuity by taking visitors on a journey from the early years of the patent system, in the 1790s, through the "golden age" of American invention, in the late 1800s. The exhibit features more than 120 patent models from Hagley's unique collection highlighting the diverse stories of inventors from all walks of life.
Patent models are scaled representations of inventions and were part of the patent application process for nearly 100 years. "Nation of Inventors" showcases patent models representing innovations in a variety of industries from transportation and manufacturing to food preservation and medical devices.
In the exhibition, visitors will enjoy engaging experiences around every corner, testing their knowledge of innovation and hearing personal accounts from inventors.
The patent models in "Nation of Inventors" were created between 1833 and 1886. "Nation of Inventors" not only features patent models submitted by inventors from the United States, but also models from inventors in England, France, Ireland, Russia, and Spain, demonstrating an international interest in America's intellectual property system.
"Nation of Inventors" includes patent models from well-known inventors and companies like Ball (Mason Jars), Jim Beam, Bissell, Corliss, Steinway, and Westinghouse. The exhibit presents important topics and timely themes including women inventors, Black inventors, immigrant inventors, improvements in urban living, and the ways Americans learn about and understand progress and change.
"Nation of Inventors" is located on the first two floors of Hagley's Visitor Center. Visitors can plan to spend about 30 minutes on their self-guided tour of the exhibition.
Beginning on March 1, all guest areas (Nation of Inventors, the historic powder yard, the historic home and garden, etc.) are open every day from 10 a.m. to 4 p.m.  Last admission is at 3 p.m.
Admission to Hagley Museum is $10 for adults, $8 for seniors and students and $6 for children (ages 6-14). Victorine's Valentine activities are included with regular admission.
The newest exhibition at the Brandywine Museum of Art (1 Hoffman Mill Road, Chadds Ford, brandywine.org), "Andrew Wyeth: Home Places," opened last weekend and will run through July 13.
This exhibition is a presentation of nearly 50 paintings and drawings of local buildings that inspired Wyeth time and again over seven decades of his career.
The artworks in this exhibition are drawn exclusively from the nearly 7,000-object Andrew and Betsy Wyeth Collection of the Wyeth Foundation for American Art, now managed by the Brandywine. Many of these pieces have never before been exhibited, offering a first glimpse at a significant treasure trove that will shed new light on the collaborative creative process of Andrew and Betsy Wyeth.
"Andrew Wyeth: Home Places" shares the story of a remarkable immersive and intensive artistic practice that ranged across the full array of media Andrew Wyeth practiced. Over the course of a long and diverse career of many chapters, Wyeth repeatedly depicted a small group of historic houses in the vicinity of his hometown of Chadds Ford, Pennsylvania.
In these weathered buildings others might have overlooked or even scorned in the face of gentrification and commercial development of the region, Wyeth found layers of emotion and association. These structures—both venerable and vulnerable in a changing Brandywine Valley—served as a means of pursuing his abiding attention to that which lies beneath the surface of things.
Through living in this landscape his whole life, he engaged in an artistic practice of uncommon focus over an extended timescale, coming to know deeply the evocative buildings in a radius of just a few square miles and rendering them in an astonishing variety of compositions, handlings and approaches. As Wyeth said, "You can be in a place for years and years and not see something, and then when it dawns, all sorts of nuggets of richness start popping all over the place. You've gotten below the obvious."
Among the previously unexhibited works on view are the charming early oil "The Miller's Son," painted when Wyeth was just 17 years old, and the stunning watercolor "Noah's Ark Study" made at age 87—both depicting the same property, Brinton's Mill.
That the Wyeths came to own and restore this property for use as their primary residence is among the many contributions of Betsy James Wyeth, whose distinct role in stewarding historic properties in Pennsylvania and Maine, which informed her husband's painting practice, is a key context of this exhibition.
Museum admission is $18 adults, $15 seniors (65+), $6 children (ages 6-18) and students with ID and free for children (ages five and under).
April 1 was "Opening Day 2023" for Nemours Estate (1600 Rockland Road, Wilmington, Delaware, nemoursestate.org). The entrance is located on the campus of Nemours Children's Health, follow signs for Nemours Estate.
Originally constructed in 1910, Nemours Mansion is one of Delaware's grandest buildings and includes the largest formal French garden in North America.
Nemours Estate comprises an exquisite, 77-room Mansion, the largest formal French gardens in North America, a Chauffeur's Garage housing a collection of vintage automobiles, and 200 acres of scenic woodlands, meadows and lawns.
Nemours was the estate of Alfred I. duPont.
Alfred named the estate Nemours, after the French town that his great-great-grandfather represented in the French Estates General. While looking to the past and his ancestors for inspiration, Alfred also ensured that his new home was thoroughly modern by incorporating the latest technology and many of his own inventions.
The Gardens is one of the estate's prime attractions.
The two elk at the top of the Vista are the work of French sculptor Prosper Lecourtier (1855–1924), a specialist in animal figures. Lined with Japanese cryptomeria, pink flowering horse chestnuts and pin oaks, the Long Walk extends from the Mansion to the Reflecting Pool.
The 157 jets at the center of the one-acre pool shoot water 12 feet into the air; when they are turned off, the entire "Long Walk" is reflected in the pool. The pool, five and a half feet deep in its deepest section, holds 800,000 gallons of water and takes three days to fill. The Art Nouveau-style, classical mythology-based "Four Seasons" around the pool are by French-born American sculptor Henri Crenier (1873–1948).
Admission to Nemours is $20 for adults, $18 for seniors and $10 for children.
Historic Odessa (Main Street, Odessa, Delaware, 302-378-4119, www.historicodessa.org) is both a scenic and an historic site in Delaware.
Known in the 18th-century as Cantwell's Bridge, Odessa played a vital role in commercial life along the Delaware River as a busy grain shipping port.
Today, visitors can stroll along tree-lined streets and admire examples of 18th- and 19th-century architecture in one of the best-preserved towns in Delaware. They can also tour a remarkable collection of antiques and Americana preserved in period room settings and quaint exhibits.
Historic Odessa is open to the public from March through December, Tuesday through Saturday from 10 a.m.4:30 p.m. and Sunday from 1-4 p.m.  The site is also open Monday by reservation.
There are many other sites where nature's spring glory is on display. Chanticleer (786 Church Street, Wayne, www.chanticleergarden.org), which just opened its 2023 season, is one of them.
The Chanticleer estate dates from the early 20th-century, when land along the Main Line of the Pennsylvania Railroad was developed for summer homes to escape the heat of Philadelphia. Adolph Rosengarten, Sr., and his wife Christine chose the Wayne-St. Davids area to build their country retreat. The family's pharmaceutical firm eventually became part of Merck & Company in the 1920s.
The garden has evolved greatly since the death of the owner in 1990. As the home of the Rosengartens, Chanticleer was beautiful and green with impressive trees and lawns. Most of the floral and garden development you see today has occurred since 1990 — designed by Chanticleer staff and consultants.
There are seven horticulturists, each responsible for the design, planting, and maintenance of an area. The areas are continually evolving, each with its own feel, yet joined together as one complete unit.
The Teacup Garden and Chanticleer Terraces feature seasonal plants and bold-textured tropical and subtropical plants.
The Tennis Court, Ruin, Gravel Garden, and Pond Garden focus on hardy perennials, both woody and herbaceous.
Asian Woods and Bell's Woodland are shady areas. The Serpentine celebrates the beauty of agricultural crops.
Admission to Chanticleer is $12 for adults and free for pre-teen children (12 years and under).
Andalusia Historic House, Gardens and Arboretum (1237 State Road, Andalusia, www.andalusia house.org) opened its gates for the 2022 season at the beginning of April.
Located on a wooded promontory overlooking the Delaware River, Andalusia has been a stately presence on this stretch of water, just north of Philadelphia, for more than 200 years. The ancestral home of the Biddle family, Andalusia is also a natural paradise of native woodlands and spectacular gardens that have evolved over time.
Placed on the National Register of Historic Landmarks in 1966, the Big House is one of the finest examples of Greek Revival architecture in the United States.
Its surrounding gardens delight the senses all through the year, from the tumbling, brightly colored leaves of fall to the floral extravaganza of spring and the abundance and scent of summer.
Self-Guided Garden Tours will be available Mondays through Wednesdays from April 4-November 2 (excluding holidays) at 10 a.m. or 1 p.m. Picnics are allowed on the grounds (with have a "carry-in, carry-out" policy).
Access to the Big House is not included with this tour, which is $20 per person. There is no charge for children 12 and under.
Big House Tours with Garden Access will be available Mondays through Wednesdays from April 4-November 2 (excluding holidays) at 10 a.m. or 1 p.m. Tickets are $30 per person. There is no charge for children 12 and under.
The Morris Arboretum (100 East Northwestern Avenue, Philadelphia, 215-247-5777, morrisarboretum.org) is presenting its "Garden Highlights Tour: A Focus on the Environment" throughout the month of April.
Participants can join an experienced guide for Morris Arboretum's featured tours. They will be able to celebrate spring and discover flowering trees and colorful blooms. Tours begin at Widener Visitor Center.
Some of the featured buds and blooms are yoshino cherry (Cherry Allée), Mertensia virginica (Out on a Limb), Camellia japonica "Berenice Boddy" (Visitor Center), Cercis canadensis (Oak Allée), Magnolia 'Sayonara' (English Park) and saucer magnolia (Magnolia Slope).
The Academy of Natural Sciences of Drexel University (1900 Benjamin Franklin Parkway, Philadelphia, ansp.org) celebrates the remarkable diversity of birds, their important role in ecosystems, and people's relationships with our avian friends with a special exhibition, "Conversations with Birds."
The exhibition, which runs through May 21, spotlights familiar local birds, such as house sparrows and cardinals, and goes beyond to introduce the variety of migrators that pass through on astounding epic journeys across the globe.
"Conversations With Birds" features amazing avian photography and video by local birders and wildlife photographers, including Anwar Abdul-Qawi, an Academy educator, and Tom Johnsonof Cape May, N.J., a Field Guides birding tour leader; nest cam video footage of a peregrine falcon nest from the Pennsylvania Department of Environmental Protection and of a bald eagle nest courtesy of HDOnTap.com and the Pennsylvania Game Commission; hands-on activities that explain the body architecture that enables birds to do what they do; gorgeous taxidermy mounts of familiar local birds and also migrators that visit the area; and BirdCast animations from the Cornell Lab of Ornithology showing live bird migration forecasts
Also featured will be bird-tracking products by Cellular Tracking Technologies that use cell towers, GPS, big birds, small birds, and what's being used in research projects; an interactive media exhibit that shows five migratory birds that pass through the Philadelphia region on their seasonal passage between North and South America; live or video demonstrations (depending on the day) of Academy ornithologists and volunteers preparing specimens from the Bird Safe Philly project for research and storage in the Academy's world-renowned Ornithology Collection; and informal presentations by a diverse range of regional birding groups and participatory poetry workshops by Drexel's Writer's Room on select Saturday afternoons.
"Conversations With Birds" opens just ahead of spring migration when millions of birds will wing through the Atlantic Flyway north to their breeding grounds. During this period, April 1–May 31, the partnership of Bird Safe Philly asks communities to participate in "Lights Out Philly" to minimize unnecessary lights by turning off, blocking or dimming artificial lights from midnight-6 a.m. to help keep birds from becoming confused by the lights and colliding with buildings.
The exhibition shows that there are engineering solutions that can go a long way to helping prevent window strikes. Visitors also will learn about local birding groups such as In Color Birdingand Bird Philly, as well as birding app options for the adventurous birder and the backyard kitchen-table pigeon watcher alike.
"Conversations With Birds," which is on view through May 21, is free with general museum admission – adults, $25; seniors, military and students, $22; and children, $21.
Ghost Tour of Philadelphia (215-413-1997, www.ghosttour.com), Ghost Tour of Lancaster (717-687-6687, www.ghosttour.com) and Ghost Tour of Strasburg (717-687-6687, www.ghosttour.com) operate throughout the winter and offer an eerily entertaining evening of true ghost stories and real haunted houses.
The Ghost Tour of Philadelphia, which is based on the book, "Ghost Stories of Philadelphia, PA.," is a candlelight walking tour along the back streets and secret gardens of Independence Park, Society Hill, and Old City, where ghostly spirits, haunted houses, and eerie graveyards abound.
Participants can discover the ghost lore of America's most historic and most haunted city with stories from the founding of William Penn's colony to present-day hauntings.
The activity is open year-round – weekends, December-February; every night, March-November. Tickets are $24.
The Ghost Tour of Lancaster and the Ghost Tour of Strasburg are based on the book, "Ghost Stories of Lancaster, PA."
Participants in the Ghost Tour of Lancaster explore the long-forgotten mysteries of one of America's oldest cities, with haunting tales of otherworldly vigils, fatal curses, and star-crossed lovers. The tour provides the opportunity to experience 300 years of haunted history from the Red Rose City's thorny past. Tickets are $20.
The Ghost Tour of Strasburg is a candlelight walking tour of the quaint and historic town of Strasburg in the heart of Pennsylvania Dutch Country. Visitors will experience an entertaining evening with a costumed tour guide spinning tales of haunted mansions, eerie graveyards, and spirits that roam the night … in a town lost in time. Tickets are $20.
Grim Philly's "Dark Philly History Tour" (www.grimphilly.com) will be held every evening throughout the winter.
Participants can walk with tour guides from the grounds of America's first White House, Congress, and Liberty Bell to homes and sites of Hamilton, Washington, Franklin, Adams, Jefferson, Madison, Monroe, and more than 10 other Founding-Fathers. The surprising dirt of espionage, murder, sexual license and blackmail highlight the secrets of 1776 with a ghost story or two along the way. This tour is highly researched. And your guide is a historian.
Tickets are $35.