By Denny Dyroff, Entertainment Editor, The Times
Sunday is Mother's Day which means there will be a wide array of special events to celebrate the occasion – and that it will be virtually impossible to get reservations at area restaurants at this late date.
Winterthur (Route 52, Wilmington, Delaware, 302-888-4600,www.winterthur.org) will welcome mothers on Mother's Day with an array of floral and horticultural attractions – especially the colorful azaleas.
Two of master gardener Henry Francis du Pont's favorites – "Magnifica," white with a strawberry blotch, and clear lavender "Winterthur" — are blooming on Oak Hill and Sycamore Hill as well as at the Reflecting Pool.
Deciduous azaleas provide a lovely mix of pink, yellow, and orange, along with a sweet fragrance, in the Pinetum and on Oak Hill. Japanese primroses are in full flower in the Quarry Garden, and the Peony Garden is also blooming.
The featured attraction at Winterthur this weekend will be "Mother's Day Weekend Chamber Music Concert."
On May 13, Kennett Symphony (kennettsymphony.org) will present a special Mother's Day concert under the direction of Music Director, Michael Hall.
The "Mother's Day Weekend Chamber Music Concert" is scheduled for Saturday at 11 a.m. at Winterthur's Copeland Lecture Hall (Winterthur Museum, 5105 Kennett Pike, Winterthur, Delaware).
In celebration of Mother's Day and in tribute to Winterthur's upcoming exhibit featuring Ann Cole Lowe, the Kennett Symphony is performing a concert that features the beauty and artistry of women composers of the 20th Century — women composers who created in musical form what Ms. Lowe created through her magnificent designs.
This special concert features chamber music performed by Kennett Symphony musicians interspersed with insightful commentary presented by Music Director Michael Hall.
The program will feature Amy Beach: String Quartet Op 89 and Florence B. Price: Piano Quintet in A minor.
Tickets, which are $25 ($10 for students), must be purchased directly from Winterthur (www.winterthur.org/calendar/mothers-day-concert). Ticket price includes the concert and general admission to visit and enjoy the garden and galleries after the concert.
Another special event this weekend will be "Bourbon and Bluegrass" on May 12 from 5-8 p.m.
Winterthur will bring Kentucky Derby style to Delaware with bourbon tastings, the Belvedere Cigar Lounge, and bluegrass.
Come for the bourbon and bluegrass, stay for the live art!
Guests can have selected purchases from the Museum Store personalized and engraved. Marie Coleman-Johns of Maiden September is a modern calligrapher and will provide complimentary personalization of your wood, glass, or leather purchases.
Tickets, which are $50, include four tastings of bourbon, Mint Julep cocktail, Winterthur rocks glass, a Southern-inspired snack box, live music, and access to the garden. Tickets are $30 for designated drivers and students (includes one nonalcoholic beverage, snack box, live music, and access to garden) and free for kids 12 and under (excludes food and drink).
Every Saturday and Sunday in May, the Chaddsford Winery (632 Baltimore Pike, Chadds Ford, 610-388-6221, http://www.chaddsford.com) is presenting "Mimosas with Mom."
The winery is honoring mom and mimosa lovers with bubbly pours and seasonal specials. This intimate 60-minute experience takes place in the Barrel Room and provides access to some of its latest wine releases.
Each session will begin with a brief classroom-style presentation by a Chaddsford Wine Educator. After the pairings are introduced and explained, your group will have an hour to enjoy the carefully curated selections while raising a well-deserved toast to all the matriarchs in your life.
The 2023 Pairing Line Up is — Greeting Wine: Watermelon mimosa with fresh watermelon juice and 2021 Sparkling White; 2022 Dry Rosé; 2022 Harbinger; 2021 Demi-Sec Niagara and Shareable Charcuterie Board by J. Scott Catering.
Outside food is not permitted during this program but guests can enjoy food truck fare from Common Good Pizza.
This program is $35/person with three seatings times per day — noon, 2 and 4 p.m.
Advanced reservations are required and are non-refundable. Guests under 21 years old are not permitted to attend.
If you're looking for a way to celebrate Mother's Day with your mom and you want to do something that is fun – and different – consider taking a special Mother's Day excursion on one of the area's tourist railroads.
The West Chester Railroad (610-430-2233, www.wcrailroad.com) is running its "Mother's Day Express" on May14 at noon and 2 p.m.
Families can take mom on a 90-minute round trip train ride from West Chester to Glen Mills and return on her special day.
During the brief layover in Glen Mills, riders will be able to explore the historic Glen Mills train station as well as the rail line's picnic grove along Chester Creek. All Moms ride for a special reduced fare!
Tickets are $22 for adults, $15 for children (ages 2-12) and $5 for moms.
The New Hope Railroad (32 West Bridge Street, New Hope, 215-862-2332, www.newhoperailroad.com) is running its "Mother's Day Mimosa Brunch Train" on May 13 and 14. The train ride departs from and returns to the New Hope Train Station.
While riding on a tour of the quaint woodlands of Bucks County, guests will share "breakfast charcuterie" – a delectable smattering of fruits, breads, and goodies sure to satisfy your brunchtime cravings. All guests ages 21 and older will receive their choice of Mimosa or Bloody Mary. Non-alcoholic refreshments are included. Additional bar service available.
The railroad's parlor car staff will attend to needs throughout your experience. Breakfast will be served on the train at the historic 1891 New Hope station, before departing on a one-hour journey through the beautiful springtime landscape of Bucks County.
On May 13, the holiday excursion will be the "Mother's Day Afternoon Tea Train."
Participants ride a whimsical experience from a time gone by aboard classic 20th century rail equipment. While traveling through the woods of Bucks County, guests will partake in a pot of tea from a carefully curated loose leaf tea selection.
No midday tea is complete without scrumptious snacks – each table will be set with a variety of teatime savories and sweets, including tea sandwiches and scones.
The "Mother's Day Mimosa Brunch Train" will depart at 9:30 a.m. and 12:30 p.m. "Mother's Day Afternoon Tea Train" is set for a 3 p.m. departure.
Wilmington and Western Railroad (Greenbank Station, 2201 Newport-Gap Pike, Wilmington, Delaware, www.wwrr.com) is running its "Mother's Day Special" on May 14 at 12:30 and 2:30 p.m.
Families can celebrate Mother's Day by treating mom to a leisurely 1½-hour round-trip train ride to the rail line's Mt. Cuba Picnic Grove. They can add to the celebration by packing a picnic lunch to enjoy with mom during the ½-hour layover at the picnic grove.
This event is powered by one of the railroad's historic first-generation diesel locomotives.
Tickets are $18 for adults, $17 for seniors, and $16 for children (ages 2-12). All mothers ride for half-price.
The Northern Central Railway (2 West Main Street, New Freedom, www.northerncentralrailway.com) is running its "Mother's Day Special Glen Rock Express" on May 14 at 11 a.m.
The "Glen Rock Express" will travel to Glen Rock and back with the historic PRR GP9 Diesel Locomotive built-in 1959. The ride will be on a former Pennsylvania Railroad mainline that has been in operation since 1838.
The rail line is also running its "Mother's Day Hanover Junction Flyer Special Express" on May 14 at 1 p.m.
The Colebrookdale Railroad (South Washington Street, Boyertown, www.colebrookdalerailroad.com) is running its "Mother's Day Tea Excursion" on May 14.
The Colebrookdale ride, which is billed as "your ticket to a verdant land lost in time," will provide a fun experience for mothers and their families.
Passengers board one of the railroad's meticulously restored century-old rail cars for a two-hour expedition into one of the most scenic and historic regions in the northeast.
Excursions are scheduled for 11 a.m. and 3 p.m.
The Strasburg Rail Road (Route 741, Strasburg, 717-687-7522, www.strasburgrailroad.com) is running three special holiday trains this weekend.
On May 13 and 14, the first Mother's Day train will be the "Mother's Day Brunch Train."
This unique brunch experience is designed to give you and your mother an upscale brunch experience on either the Henry K. Long or Lee E. Brenner Dining Cars. You and your mom will indulge in a select menu prepared by the Executive Chef and Sous Chef of Café 1832 and personally presented by a member of the Café's Executive Team.
On May 13 and 14 at 1 and 2 p.m., the excursion will be a "Mother's Day High Tea Train."
Rich Edwardian elegance comes alive at America's oldest continuously operating railroad. This exclusive, sophisticated, and unique experience is designed to give you and your mother an upscale High Tea experience on either the Henry K. Long or Lee E. Brenner Dining Cars.
You and your mom will indulge in a select food and tea menu prepared by the Executive Chef and Sous Chef of Café 1832 and personally presented by a member of the Café's Executive Team.
The final excursion will be the "Mother's Day Dinner Train" on May 13 and 14 at 6 p.m.
This first-class dining experience is designed to give you and your mother an upscale Mother's Day Dinner on either the Henry K. Long or Lee E. Brenner Dining Cars. You and your mom will indulge in a select menu prepared by the Executive Chef and Sous Chef of Café 1832 and personally presented by a member of the Café's Executive Team.
You can make your mom feel like a kid again by taking her to a live circus performance.
Now through May 14, international traveling Do Portugal Circus will take up residence in the King of Prussia Mall Parking Lot (160 North Gulph Road, King of Prussia, www.doportugalcircus.com).
The international travelling show, "CIRQUE," has been produced by Do Portugal Circus for more than 25 years.
A combination of circus talent and magic takes audiences on a journey of laughter and pure amazement. Do Portugal Circus' athletic and passionate artists will leave patrons gasping in awe as they perform their death-defying acts.
Some of the featured acts are Juggler Carlos, Hand Balancing Eddy, Magic C Man, Hula Hoop Xena and The Circus Showgirls.
And of course, there will be a clown. No circus is complete without one and Do Portugal Circus showcases a wonderful clown that keeps audiences laughing from start to finish.
This is a professional show that delights audiences of all ages.
Ticket prices start at $15.
From May 4-14, this area will host very special circus experience – Cirque Italia Water Circus (https://cirqueitalia.com/).
The circus will take up residence at Philadelphia Premium Outlets (18 Lightcap Road, Pottstown).
Cirque Italia Water Circus is a show like no other. It is the first traveling water circus in the United States.
The circus' stage holds 35,000 gallons of water and features a dynamic lid which lifts 35 feet into the air, allowing water to fall like rain from above as fountains dazzle below.
This incredible show takes place under "Grande Tenta" — the circus' majestic white and blue big top tent which came all the way from Italy.
Cirque Italia is the collaboration of the American dream and the tenacious leadership of one strong Italian entrepreneur, Manuel Rebecchi.
Rebecchi, Cirque Italia's owner and founder, has a deep-seeded history in the circus industry. His late aunt, Moira Orfei, ran one of the largest circus shows in Europe.
When Rebecchi came to the states several years ago, he wanted to create something special and memorable. He was actually inspired to create the water stage while drinking a bottle of water one day.
This production is a European style circus show with no animals and a Las Vegas style water show. It's a water spectacular similar to a smaller-scale Bellagio fountain show.
Starting with its creation in 2012, the Water Circus has advanced into one of the most innovative traveling shows to be staged in the United States. With more than 30 artists, chosen in rigorous auditions from around 25 different countries, Cirque Italia delivers high-end entertainment at an affordable cost to nearly two million people in about 50 cities each year.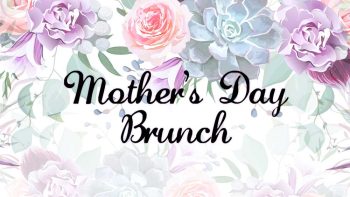 Elmwood Park Zoo (1661 Harding Boulevard, Norristown, www.elmwoodparkzoo.org) is presenting a pair of "Mother's Day Brunches" this weekend.
The special culinary events will be held May 13 and 14 at 10 a.m. each day.
Families can treat mom to an all-you-can-eat brunch buffet — and a day at the zoo.
Some of the featured items are Roast Beef, Stuffed Pork Loin, Turkey, Ham, Sausage, Turkey Sausage, Red Bliss Potatoes and Waffle Bar with Fried Chicken.
Ticket prices start at 99.95 for a table of two.
The Zoo in Norristown will also be hosting several of its ultra-popular "Dog Days" over the next week.
The Zoo's "Dog Days" event will be held on May 12, 14, 17 and 19 from noon-4 p.m. each day.
All guests visiting the zoo with a furry friend must complete an online waiver and submit required documents before visiting the zoo. You must upload a copy of your most recent veterinary visit, including proof of vaccine and heartworm test here. All items will be required for you to attend "Dog Days."
Pricing is $10.95 per dog with each additional dog at $9.95. Regular zoo admission is required for all humans.
Peddler's Village (Routes 202 and 263, Lahaska, peddlersvillage.com) is presenting "Strawberry Month" now through the end of May.
This weekend, activities will center on the Mother's Day holiday.
Visitors can celebrate mom and family with a special brunch, strolling, and shopping at Peddler's Village.
Mother's Day Dining can be found at three locations.
Cock 'n Bull Restaurant will be presenting its annual all-day brunch indoors, while Earl's New American is offering specials in addition to its standard a la carte menu indoors and outside. Buttonwood Grill will be open all day with its usual fare, serving guests indoors and outside on the deck.
Another special Mother's Day attraction will be merchant promotions.
All Peddler's Village shops will be open on Mother's Day for browsing and shopping. It's a great opportunity to treat Mom to the perfect gift from one of our 65 specialty shops and boutiques.
Participating merchants with Mother's Day specials are Body Language Company, Lucky Cupcake Company, Nissley Vineyards and Savory Spice.
Peddler's Village is also presenting its "Cupcake Decorating Competition" from May 3-20.
On display for the first two weeks of May, this icing-laced display will include professional and amateur culinary creations in four categories: Traditional, Baker's Choice, Student, and Kids.
Admission is free to the display which is housed in the Visitor & Event Center (Red Barn, located off Street Road and Peddler's Lane).
Sesame Place (100 Sesame Road, Langhorne, www.sesameplace.com) will be presenting "Elmo's Springtacular" every weekend now through June 18 – and this weekend, the focus will be on mothers.
"Elmo's Springtacular" at Sesame Place is filled with furry fun and exciting events – including an exciting line up of meet & greets, music, magic, pirate adventures, and fireworks.
This weekend will feature a "Mother's Day Celebration" on May 13 and 14.
Visitors can celebrate Mom with a fun-filled visit to Sesame Place and a special Mother's Day Dine with Elmo & Friends.
Participants will be able to enjoy a delicious buffet meal with their favorite furry friends. At the meal, mothers will receive a free flower.
Kids can take a spin on the rides, catch their favorite Sesame Street shows, and watch the Sesame Street Party Parade.
Without question, the Brandywine Valley is known for being horse country. It has established its reputation as an area known for staging top-flight equestrian events.
The 2023 equestrian season had its unofficial start last weekend with a big annual point-to-point event in Delaware.
This weekend, the spotlight will be on the Annual Willowdale Steeplechase (Steeplechase grounds, routes 82 and 926, Unionville, willowdalesteeplechase.org).
This year's 30th annual staging of the event will be held on May 13 from 10 a.m.-6 p.m.
The initial competition will be the "Jack Russell Terrier Races" at 10:30 a.m. followed by the "Pony Races" at 11 a.m.
The Willowdale Steeplechase is a first-class steeplechase course that features an uphill approach to the fences. This encourages less speed and more jumping and, as a result, causes less wear and tear on the horses.
The first of seven steeplechase races will begin at 1 p.m. and the racing is scheduled to end between 4:30 and 5 p.m. Gates will close at 6 p.m.
The Willowdale Steeplechase is a first-class steeplechase course that features an uphill approach to the fences. This encourages less speed and more jumping and, as a result, causes less wear and tear on the horses.
This year's Willowdale Steeplechase has several beneficiaries — The Stroud Water Research Center and The University of Pennsylvania School of Veterinary Medicine at New Bolton Center.
Tickets are $45 at the gate.
This is a big year for the Yellow Springs Art Show (Art School Road, Chester Springs, www.yellowsprings.org), which is celebrating its golden anniversary in 2023.
The Yellow Springs Art Show got its start back in 1973 as a free event featuring a variety of artists displaying their work on clotheslines.
It has changed immeasurably since then and has become one of the largest and most prestigious annual art shows in the Delaware Valley.
The show is still free and open to the public. The popular annual event now features close to 200 participating artists — including many artists who are new to the show this year.
The 2023 Yellow Springs Art Show will have on display more than 3,000 pieces of fine art in a wide range of media and styles – oils, watercolors, bronze sculptures, pastels, landscapes, still life, three-dimensional works, seascapes and abstract.
All proceeds benefit arts education, environmental protection and historic preservation of the 300-year-old village of Historic Yellow Springs.
The show is running now through May 14 in Historic Yellow Springs Lincoln Building. Show hours are from 10 a.m.-4 p.m. daily.
On May 13, the Greater Philadelphia Expo Center (Station Avenue, Oaks, www.phillyexpocenter.com) will host the East Coast Reptile Super Expo featuring hundreds of live snakes and reptiles.
Many people think snakes and lizards are interesting creatures and maybe even fun pets to own. If you fall into this category, you should check out the show on Saturday. A wide array of reptiles will be on display as part of the popular exhibition, which is an annual event that is closing in on its silver anniversary.
One of the show's main attractions is a sales exhibit area featuring many vendors with live reptiles, amphibians and arachnids as well as food items, supplies, books, cages, and related accessories.
Some of the featured vendors are AZO Reptiles, Rose's Reptiles, Darin's Toybox, Blake's Exotic Reptiles, Dower Reptiles & Rodents, Reptile Kingdom, DHA Pythons, Gecko Haven, Hunger Reptiles, Jungle Emporium, Delaware Turtle, Just Lizards, Outback Reptiles, RKZ Rodents. Monstar Reptiles, Turtle to Turtle, and Delaware Valley Herpetarium.
The East Coast Reptile Super Expo, which is always a well-attended event, will run from 9 a.m.-4:30 p.m. this Saturday. Tickets are $10 — children (under five) admitted free.
An interesting venue where you can enjoy flowers up close is Tyler Arboretum (515 Painter Road, Media, 610-566-9134, www.tylerarboretum.org).
The arboretum's schedule for this weekend includes "What's Beyond the Fence Walk" on May 13 at 10 a.m.
Participants can join Tyler docent Dave Charlton for a monthly series of leisurely walks on the Tyler Trails.  Walkers will spend approximately one-and-one-half hours learning to find their way in the natural areas while discovering seasonal changes in the landscape and the flora and fauna that inhabit it.
On May 14, there will be the "Rhododendron Stroll" at 10 a.m.
Guests can revel in the beauty of 13 acres of azaleas and rhododendrons on an informative tour of Tyler's Wister Rhododendron Garden.
Tyler's amazing heritage collection is one of the country's largest and most significant rhododendron collections, containing hundreds of varieties and species with a bloom season stretching from spring to early summer.
Tyler Docent Nancy Heinbaugh will share the history of this hidden treasure as we admire the beautiful blooms we expect to see in mid-May.
Another feature om May 14 will be the "Bluebird Nesting Box Tour" at 1 p.m.
For more than 50 years, volunteers at Tyler Arboretum have been monitoring the nesting activities of the Eastern Bluebird. This is a family-friendly tour to share this tradition.
Admission to Tyler Arboretum is $18 for adults (ages 18-64), $15 for Seniors (65+) and $10 for children (ages 3-17) and Military with valid ID.
Linvilla Orchards (137 West Knowlton Road, Media, 610-876-7116, www.linvilla.com) is presenting its traditional spring activities this weekend.
There will be fishing, pony rides, playland playground, spring hayrides and barnyard animals.
Other attractions are the rose garden class, the Farm Market and Garden Center, Linvilla Grill and Ship Bottom Beer Garden.
The newest exhibition at the Brandywine Museum of Art (1 Hoffman Mill Road, Chadds Ford, brandywine.org), "Andrew Wyeth: Home Places," opened a few weeks ago and will run through July 13.
This exhibition is a presentation of nearly 50 paintings and drawings of local buildings that inspired Wyeth time and again over seven decades of his career.
The artworks in this exhibition are drawn exclusively from the nearly 7,000-object Andrew and Betsy Wyeth Collection of the Wyeth Foundation for American Art, now managed by the Brandywine. Many of these pieces have never before been exhibited, offering a first glimpse at a significant treasure trove that will shed new light on the collaborative creative process of Andrew and Betsy Wyeth.
"Andrew Wyeth: Home Places" shares the story of a remarkable immersive and intensive artistic practice that ranged across the full array of media Andrew Wyeth practiced. Over the course of a long and diverse career of many chapters, Wyeth repeatedly depicted a small group of historic houses in the vicinity of his hometown of Chadds Ford, Pennsylvania.
In these weathered buildings others might have overlooked or even scorned in the face of gentrification and commercial development of the region, Wyeth found layers of emotion and association. These structures—both venerable and vulnerable in a changing Brandywine Valley—served as a means of pursuing his abiding attention to that which lies beneath the surface of things.
Through living in this landscape his whole life, he engaged in an artistic practice of uncommon focus over an extended timescale, coming to know deeply the evocative buildings in a radius of just a few square miles and rendering them in an astonishing variety of compositions, handlings and approaches. As Wyeth said, "You can be in a place for years and years and not see something, and then when it dawns, all sorts of nuggets of richness start popping all over the place. You've gotten below the obvious."
Among the previously unexhibited works on view are the charming early oil "The Miller's Son," painted when Wyeth was just 17 years old, and the stunning watercolor "Noah's Ark Study" made at age 87—both depicting the same property, Brinton's Mill.
That the Wyeths came to own and restore this property for use as their primary residence is among the many contributions of Betsy James Wyeth, whose distinct role in stewarding historic properties in Pennsylvania and Maine, which informed her husband's painting practice, is a key context of this exhibition.
Museum admission is $18 adults, $15 seniors (65+), $6 children (ages 6-18) and students with ID and free for children (ages five and under).
The Academy of Natural Sciences of Drexel University (1900 Benjamin Franklin Parkway, Philadelphia, ansp.org) is celebrating the remarkable diversity of birds, their important role in ecosystems, and people's relationships with our avian friends with a special exhibition, "Conversations with Birds."
The exhibition, which runs through May 21, spotlights familiar local birds, such as house sparrows and cardinals, and goes beyond by introducing the variety of migrators that pass through on astounding epic journeys across the globe.
 "Conversations With Birds" features amazing avian photography and video by local birders and wildlife photographers, including Anwar Abdul-Qawi, an Academy educator, and Tom Johnson of Cape May, N.J., a Field Guides birding tour leader; nest cam video footage of a peregrine falcon nest from the Pennsylvania Department of Environmental Protection and of a bald eagle nest courtesy of HDOnTap.com and the Pennsylvania Game Commission; hands-on activities that explain the body architecture that enables birds to do what they do; gorgeous taxidermy mounts of familiar local birds and also migrators that visit the area; and BirdCast animations from the Cornell Lab of Ornithology showing live bird migration forecasts
Also featured will be bird-tracking products by Cellular Tracking Technologies that use cell towers, GPS, big birds, small birds, and what's being used in research projects; an interactive media exhibit that shows five migratory birds that pass through the Philadelphia region on their seasonal passage between North and South America; live or video demonstrations (depending on the day) of Academy ornithologists and volunteers preparing specimens from the Bird Safe Philly project for research and storage in the Academy's world-renowned Ornithology Collection; and informal presentations by a diverse range of regional birding groups and participatory poetry workshops by Drexel's Writer's Room on select Saturday afternoons.
 "Conversations With Birds" opens just ahead of spring migration when millions of birds will wing through the Atlantic Flyway north to their breeding grounds. During this period, April 1–May 31, the partnership of Bird Safe Philly asks communities to participate in "Lights Out Philly" to minimize unnecessary lights by turning off, blocking or dimming artificial lights from midnight-6 a.m. to help keep birds from becoming confused by the lights and colliding with buildings.
The exhibition shows that there are engineering solutions that can go a long way to helping prevent window strikes. Visitors also will learn about local birding groups such as In Color Birding and Bird Philly, as well as birding app options for the adventurous birder and the backyard kitchen-table pigeon watcher alike.
"Conversations With Birds," which is on view through May 21, is free with general museum admission – adults, $25; seniors, military, and students, $22; and children, $21.
There are many other sites where nature's spring glory is on display. Chanticleer (786 Church Street, Wayne, www.chanticleergarden.org), which just opened its 2023 season, is one of them.
The Chanticleer estate dates from the early 20th-century, when land along the Main Line of the Pennsylvania Railroad was developed for summer homes to escape the heat of Philadelphia. Adolph Rosengarten, Sr., and his wife Christine chose the Wayne-St. David's area to build their country retreat. The family's pharmaceutical firm eventually became part of Merck & Company in the 1920s.
The garden has evolved greatly since the death of the owner in 1990. As the home of the Rosengartens, Chanticleer was beautiful and green with impressive trees and lawns. Most of the floral and garden development you see today has occurred since 1990 — designed by Chanticleer staff and consultants.
There are seven horticulturists, each responsible for the design, planting, and maintenance of an area. The areas are continually evolving, each with its own feel, yet joined together as one complete unit.
The Teacup Garden and Chanticleer Terraces feature seasonal plants and bold-textured tropical and subtropical plants.
The Tennis Court, Ruin, Gravel Garden, and Pond Garden focus on hardy perennials, both woody and herbaceous.
Asian Woods and Bell's Woodland are shady areas. The Serpentine celebrates the beauty of agricultural crops.
Admission to Chanticleer is $12 for adults and free for pre-teen children (12 years and under).
Andalusia Historic House, Gardens and Arboretum (1237 State Road, Andalusia, www.andalusia house.org) opened its gates for the 2023 season at the beginning of April.
Located on a wooded promontory overlooking the Delaware River, Andalusia has been a stately presence on this stretch of water, just north of Philadelphia, for more than 200 years. The ancestral home of the Biddle family, Andalusia is also a natural paradise of native woodlands and spectacular gardens that have evolved over time.
Placed on the National Register of Historic Landmarks in 1966, the Big House is one of the finest examples of Greek Revival architecture in the United States.
Its surrounding gardens delight the senses all through the year, from the tumbling, brightly colored leaves of fall to the floral extravaganza of spring and the abundance and scent of summer.
Self-Guided Garden Tours will be available Mondays through Wednesdays from April 4-November 2 (excluding holidays) at 10 a.m. or 1 p.m. Picnics are allowed on the grounds (with have a "carry-in, carry-out" policy).
Access to the Big House is not included with this tour, which is $20 per person. There is no charge for children 12 and under.
Big House Tours with Garden Access will be available Mondays through Wednesdays from April 4-November 2 (excluding holidays) at 10 a.m. or 1 p.m. Tickets are $30 per person. There is no charge for children 12 and under.
On May 13,  Laurel Hill Cemetery (3822 Ridge Avenue, Philadelphia, 215-228-8200, www.thelaurelhillcemetery.org) will present "Accessible Hot Spots and Storied Plots" walking tour at 10 a.m.
"Accessible Hot Spots & Storied Plots" walking tours are shorter than a typical Hot Spots & Storied Plots tour and will stay on paved paths.
In life and in death, we all have stories to tell, and what better place to hear tales of wonder than Philadelphia's most famous home of the dead?
This tour provides an informative overview of Laurel Hill's long history, which includes many of the marble masterpieces, stunning views, and legendary stories about Laurel Hill.
"Hot Spots and Storied Plots" is the perfect introduction for anyone who enjoys beautiful art, scenic nature, and fascinating history. An experienced graveyard guide will offer a unique perspective. No two "Hot Spots and Storied Plots" are alike.
The Tour Guide will be Joe Lex.
Hope Lodge (553 South Bethlehem Pike, Fort Washington, 215-343-0965, http://www.ushistory.org/hope/) will be presenting a "Guided Mansion Tour" on May 14.
Hope Lodge was built between 1743 and 1748 by Samuel Morris, a prosperous Quaker entrepreneur. Morris acted as a farmer, shipowner, miller, iron master, shop owner, and owner of the mill now known as Mather Mill. Hope Lodge is an excellent example of early Georgian architecture, and it is possible that Edmund Woolley, architect of Independence Hall, offered advice in building. Samuel Morris owned the estate until his death in 1770.
Visitors can participate by watching a short film and then taking a tour. Guided tours of the mansion will depart at 1 and 2:30 p.m.
Tour admission is $8 for adults, $5 for seniors (age 65+) and for youth ages 6-17, and free for children under 5. Hope Lodge is a Blue Star Museum which means that active-duty military personnel, including National Guard and Reserve and their families, are admitted free for regular tours from Memorial Day through Labor Day.
Fort Mifflin (Fort Mifflin and Hog Island roads, Philadelphia, 215-685-4167, www.fortmifflin.us) offers a variety of special events throughout the year. On May 13, the special event will be "Airplane Day."
Visitors to the Fort will be able to watch planes from nearby Philadelphia International Airport as they ascend on take-offs and descend on landings — and find out why they built Fort Mifflin so close to a major airport.
Participants in the day's activities will be able to learn the basics of flight, build their own gliders and explore the use of aircraft in warfare and anti-aircraft defenses. Fort Mifflin actually held anti-aircraft guns during World War II.
Visitors will be able to capture amazing photos of arriving aircraft on the "Sweet Spot" photo tours, complete the Spotters Guide to learn to recognize the unique paint and design on a variety of planes and listen to the pilots communicate with the control tower.
"Airplane Day" will run from 10 a.m.-4 p.m. Tickets are $12 for adults, $10 for seniors (age 65 and older) and $8 for veterans (with ID) and students (age 12 and under).
On any given weekend, there are plenty of worthwhile events and attractions in Delaware.
Hagley Museum and Library (Route 141, Wilmington, Delaware, 302-658-2400, www.hagley.org), a 230-acre historical village on the site of the original du Pont Company gunpowder mills in northern Delaware, has opened a new attraction – "Nation of Inventors."
This weekend, Hagley will present a special event called "Science Saturday."
Visitors of all ages are invited to discover solutions to science and engineering challenges. Science Saturdays are drop-in activities, so visitors are free to stop by at any time during the event hours.
The program on May 13 will be "Science Saturday: Rainbow Science."
For this Saturday's activity, visitors can find out how rainbows are revealed in the world around us in this colorful program. Kids can use science to make a rainbow bookmark or card to take home.
"Nation of Inventors" celebrates the American spirit of ingenuity by taking visitors on a journey from the early years of the patent system, in the 1790s, through the "golden age" of American invention, in the late 1800s. The exhibit features more than 120 patent models from Hagley's unique collection highlighting the diverse stories of inventors from all walks of life.
Patent models are scaled representations of inventions and were part of the patent application process for nearly 100 years. "Nation of Inventors" showcases patent models representing innovations in a variety of industries from transportation and manufacturing to food preservation and medical devices.
In the exhibition, visitors will enjoy engaging experiences around every corner, testing their knowledge of innovation and hearing personal accounts from inventors.
The patent models in "Nation of Inventors" were created between 1833 and 1886. "Nation of Inventors" not only features patent models submitted by inventors from the United States, but also models from inventors in England, France, Ireland, Russia, and Spain, demonstrating an international interest in America's intellectual property system.
"Nation of Inventors" includes patent models from well-known inventors and companies like Ball (Mason Jars), Jim Beam, Bissell, Corliss, Steinway, and Westinghouse. The exhibit presents important topics and timely themes including women inventors, Black inventors, immigrant inventors, improvements in urban living, and the ways Americans learn about and understand progress and change.
"Nation of Inventors" is located on the first two floors of Hagley's Visitor Center. Visitors can plan to spend about 30 minutes on their self-guided tour of the exhibition.
Admission to Hagley Museum is $10 for adults, $8 for seniors and students and $6 for children (ages 6-14).
Usually, the Wilmington Flower Market, which is held in early May every year, is an event that almost always seems to bring wet weather. This year looks to be a welcome exception.
This year, the 102nd Annual Wilmington Flower Market returns to Rockford Park (Park Drive, Wilmington, Delaware, 302-995-5699, www.wilmingtonflowermarket.org) for a three-day run through May 13.
The Flower Market, which always runs in conjunction with Mother's Day, benefits over 50 children's charities in Delaware.
The 2023 Wilmington Flower Market, which is free and open to the public, will be held Friday from 10 a.m.-8 p.m. and Saturday from 10 a.m.-7 p.m. each day.
As is the tradition, the event features crafts, booths, rides, food, fun, live entertainment and plenty of flowers.
The entertainment line-up features the Phillie Phanatic and former Phillies general manager Charlie Manuel and singer-songwriter and "American Idol" winner Phillip Phillips.
Historic Odessa (Main Street, Odessa, Delaware, 302-378-4119, www.historicodessa.org) is both a scenic and an historic site in Delaware.
The Historic Odessa Foundation is excited to be the northern Delaware venue for an exhibition of selected works by the beloved Delaware artist Jack Lewis (1912-2012). The exhibition entitled "Everyday Lives, Everyday People: The Work of Jack Lewis" runs May 2 through July 2 in the Historic Odessa Visitors Center Art Gallery.
The selection of paintings by Jack Lewis comes from the Nancy and Russell Suniewick Collection on loan from the Rehoboth Art League. In 2021, the Suniewicks, long-time friends of Lewis, and the executive producers of "If You Lived Here, You Would Be Home Now: A Film About Jack Lewis and Bridgeville, DE," donated an outstanding collection of 52 paintings and various documents of the late artist to the Rehoboth Art League.
The works from the Nancy and Russell Suniewick Collection date from the 1930s to 1980s, and include portraits, domestic and foreign scenes, and an important early self-portrait.
Odessa is one of Delaware's most historic sites.
Known in the 18th-century as Cantwell's Bridge, Odessa played a vital role in commercial life along the Delaware River as a busy grain shipping port.
Today, visitors can stroll along tree-lined streets and admire examples of 18th- and 19th-century architecture in one of the best-preserved towns in Delaware. They can also tour a remarkable collection of antiques and Americana preserved in period room settings and quaint exhibits.
Historic Odessa is open to the public from March through December, Tuesday through Saturday from 10 a.m.4:30 p.m. and Sunday from 1-4 p.m.  The site is also open Monday by reservation. General Admission: Adults, $10; Groups, Seniors, Students, $8; and Children under six are free.
This weekend, there will be an Auburn Heights Mansion Tour at Auburn Heights Preserve (3000 Creek Road, Yorklyn, Delaware, 302-239-2385, http://auburnheights.org).
On May 12, the event, which gets underway at 1 p.m., focuses on the stately mansion, which is one of the best examples of a Queen Anne style Victorian mansion in Delaware.
The mansion is the former home of the Marshall family whose legacy of industry and innovation filled the home with the antiques and furnishings there today. Visitors will get to explore two floors of Auburn Heights with a small group.
Tickets are $8 for adults and $4 for children. Parking is available in the event lot on Creek Road across from the mansion.
On May 18, the site, which features the Marshall Steam Museum and the Auburn Heights Mansion, is hosting another Mansion Tour at 1 p.m.
Nemours Estate (1600 Rockland Road, Wilmington, Delaware, nemoursestate.org) has come alive with its magnificent gardens.
Originally constructed in 1910, Nemours Mansion is one of Delaware's grandest buildings and includes the largest formal French garden in North America.
Nemours Estate comprises an exquisite, 77-room Mansion, the largest formal French gardens in North America, a Chauffeur's Garage housing a collection of vintage automobiles, and 200 acres of scenic woodlands, meadows and lawns.
Nemours was the estate of Alfred I. duPont.
Alfred Irénée du Pont was an American industrialist, financier, philanthropist and a member of the influential Du Pont family.
On May 13, Nemours Estate is celebrating Alfred I. duPont's birthday. duPont was born on May 12, 1864, and died on April 28, 1935.
Nemours' celebration of duPont's nativity will feature an ice cream truck and live music in the gardens.
duPont named the estate Nemours, after the French town that his great-great-grandfather represented in the French Estates General. While looking to the past and his ancestors for inspiration, duPont also ensured that his new home was thoroughly modern by incorporating the latest technology and many of his own inventions.
The Gardens are one of the estate's prime attractions.
The two elk at the top of the Vista are the work of French sculptor Prosper Lecourtier (1855–1924), a specialist in animal figures. Lined with Japanese cryptomeria, pink flowering horse chestnuts and pin oaks, the Long Walk extends from the Mansion to the Reflecting Pool.
The 157 jets at the center of the one-acre pool shoot water 12 feet into the air; when they are turned off, the entire "Long Walk" is reflected in the pool. The pool, five and a half feet deep in its deepest section, holds 800,000 gallons of water and takes three days to fill. The Art Nouveau-style, classical mythology-based "Four Seasons" around the pool are by French-born American sculptor Henri Crenier (1873–1948).
The entrance is located on the campus of Nemours Children's Health, follow signs for Nemours Estate.
Admission to Nemours is $20 for adults, $18 for seniors and $10 for children.
The Kalmar Nyckel Shipyard (1124 East Seventh Street, Wilmington, Delaware, www.kalmarnyckel.org) is beginning its 2023 season of live sails.
Sailing season for the Kalmar Nyckel returns with river cruises in Wilmington and tall ship sails in Historic New Castle. Tickets for day sails plus private ship rentals are now available.
The ship is a beautiful recreation of the original Kalmar Nyckel, which was built in Holland in the 1620s. Her mainmast is taller than a 10-story building, and she carries 7,600 square feet of sail area and six miles of rigging.
The original Kalmar Nyckel was a Swedish-owned, three-masted armed pinnace that sailed from Goteborg, Sweden in November of 1637 and brought the first permanent European settlers to the Delaware Valley.
In 1986 a group of citizens established the Kalmar Nyckel Foundation to design, build and launch a replica of the Kalmar Nyckel at a shipyard adjacent to the original landing site.
The new Kalmar Nyckel was constructed there and was launched on September 28, 1997. She was commissioned on May 9, 1998, and now serves as Delaware's sea-going Ambassador of Good Will. She is a fully functional sail training vessel and has represented Delaware all over the country.
The Delaware Art Museum (2301 Kentmere Parkway, Wilmington, Delaware, delart.org) currently is featuring four exhibitions.
"Estampas de la Raza: Contemporary Prints from the Romo Collection" is running now through May 28.
Estampas de la Raza chronicles the unique heritage, history, and experience of Mexican Americans and Latinos in an exhibition of 61 eye-catching screenprints and lithographs from the McNay Art Museum in San Antonio. This body of prints comprises an essential but largely overlooked aspect of contemporary American art, focusing on prints made by Mexican American and Latino artists between 1980 and 2010.
Inspired by the Chicano art movement of the 1960s and 1970s, many of these artists activate Pop Art aesthetics and powerful messages to explore the complex identities and struggles of Latinos living in the United States. The exhibition highlights Mexican icons, including Frida Kahlo and Che Guevara, and celebrates Latino cultural traditions.
The 44 featured printmakers include Raul Caracoza, Sam Coronado, Richard Duardo, Germs (Jaime Zacarias), Ignacio Gomez, Ester Hernandez, Luis A. Jiménez Jr., Malaquias Montoya, Frank Romero, Patssi Valdez, and Ernesto Yerena.
"Our Red Planet: Anna Bogatin Ott" is running now through July 16.
Ukrainian-born abstract painter, sculptor, and digital artist Anna Bogatin Ott captures the sublime in nature and the complexity of human existence. This exhibition showcases her most recent work, informed by NASA images from Mars and her meditations on the COVID-19 pandemic and the war in Ukraine.
"My Life, My Voice: Occupying Spaces (La vida de uno y el lugar que ocupamos)" is running now through September 24.
Cesar Viveros is transforming DelArt's Orientation Hall with a painted mural and a series of seven screen prints, commissioned by the Museum to accompany the exhibition Estampas de la Raza: Contemporary Prints from the Romo Collection. Born in Mexico, Viveros is a renowned muralist, painter, screen-printer, clay and papier-mâché sculptor in the Philadelphia area, and a leader in the region's Latino community and art world.
Viveros' mural represents a bodega or tienda de la esquina—a typical corner store which serves as a daily point of encounter in Latino neighborhoods. His posters are based on conversations with members of the Hispanic American Association of Delaware and Los Abuelos, a senior group from the Latin American Community Center.
"Revision: David Meyer" is also running now through September 24.
Sculptor David Meyer uses various materials—flour, dirt, steel, or glass—to form objects that elevate our senses. For this large-scale installation, Meyer creates shapes derived from distorted photographic images. It is the moment of recognition that Meyer elicits in his sculptures.
Admission to the Delaware Museum of Art is $14 for adults, $7 for college students and $6 for youth.
Landis Valley Village and Farm Museum (2451 Kissel Hill Road, Lancaster, 717.569.0401, www.landisvalleymuseum.org) is holding its 35th annual Herb & Garden Faire on May 12 and 13.
Landis Valley is transformed into a gardener's paradise at this annual sale.
With more than 80 vendors of heirlooms, natives, and other hard-to-find varieties as well as herbal skin care products, garden art, and jewelry spread out over the historic village area of the site, it's a delightful shopping experience that's quickly becoming a Mother's Day weekend tradition.
Visitors can also grab a bite from the Faire's food vendors, listen to beautiful music, or tour gardens run by the museum's Heirloom Seed Project.
The Herb & Garden Faire will run from 9 a.m.-5 p.m. No pets are allowed.
Admission is $12 for adults, $10 for seniors, $8 for youth (ages 6-11) and free for ages 5 and under. Tickets will be available at the door.
The Pennsylvania Guild of Craftsmen offers a number of craft fairs throughout the state each year. One of the most popular fairs is scheduled for this weekend. Now through May 14, the Guild will present the Fine Craft Fair (Rittenhouse Square, Philadelphia, 717-431-8706, www.pacrafts.org).
Through a partnership with the Friends of Rittenhouse Square and in conjunction with the Philadelphia Parks & Recreation, the Pennsylvania Guild of Craftsmen will bring its signature premier Fine Craft Fair to the scenic park in Center City Philadelphia.
Founded in 1944 at the recommendation of Eleanor Roosevelt, the Pennsylvania Guild is one of the nation's largest and most recognized craft guilds, specializing in the advocacy and support of more than 1,400 members whose handwork is known for its unparalleled skill and artistry.
Fine craft is often defined as the hand and mind transformation of raw materials into inspired works of art. The finished products may be either traditional or contemporary in style and design. This weekend's event will feature more than 145 of the Guild's finest craft artists.
The Fine Craft Fair, which is free and open to the public, will focus on hand-crafted jewelry, contemporary furniture, functional and decorative pottery, designer clothing, fine porcelain, blown glass, limited edition photography, sculpture, paintings, watercolors, oils, graphite and pastels.
There will be 150 white tent canopies lining the sidewalks of Rittenhouse Square's park when the Guild returns to Philadelphia with its seventh juried Fine Craft Market. This year will also include an "Emerging Artist" section and a hands-on activity free for all ages, sponsored by the Guild workshop program.
Fair hours are 11 a.m.-7 p.m. on Friday and Saturday and 11 a.m.-5 p.m. on Sunday. Street and garage parking are readily available.
The annual Wayne Art Center Plein Air Festival will be held now through May 16-June 25 at the Wayne Art Center (413 Maplewood Avenue, Wayne, www.wayneart.org).
"En plein air" is the act of painting outdoors. This method contrasts with studio painting or academic rules that might create a predetermined look. The practice goes back for centuries but was truly made into an art form by the French Impressionists.
The Wayne Art Center Annual Plein Air Festival Collectors' Preview Party & Sale is scheduled for May 12 from 6-10 p.m. Fresh off the easel, more than 250 works adorn Wayne Art Center's walls opening night, as patrons enjoy an evening of fine art, heavy hors d'oeuvres, open bar, and live music, while experiencing the artists' individual interpretations of life and landscapes.
The 15th Annual Wayne Art Center Plein Air Festival will feature 32 juried, nationally recognized and emerging artists who have come to Wayne to capture the cool atmosphere and ephemeral, lush greens of spring in the Delaware Valley.
As one of the premier plein air events in the country, Wayne offers the unique opportunity to showcase work created during the festival in spacious, light-filled and state-of-the-art galleries during an exhibition that hangs until June 24.
The 10th Annual Philadelphia Fleadh (www.PhillyFleadh.com) will be held on May 13 at Nick's Roast Beef Parking Lot at 4501 Woodhaven Road in Northeast Philadelphia.
Voted one of five most authentic Irish destinations in America by Good Morning America, The Philadelphia Fleadh is a Celtic music and dance festival with 13 bands, traditional music sessions, Celtic Flame's Feis at the Fleadh, dance performances, and a Ceili.
The event, which will run from 11 a.m.-8 p.m., will feature food, spirits and merchant vendors along with a kid's zone with bounce houses, face painting and balloon animals and much more.
Some of the featured acts this year are No Irish Need Apply, The Natterjacks, Birmingham 6, The John Byrne Band, The Shanty's, and Bogside Rogues.
Admission is $25.
The Morris Arboretum & Garden (100 East Northwestern Avenue, Philadelphia, 215-247-5777, www.morrisarboretum.org) is holding two tours this weekend.
The "Garden Highlights Tour" will be held on May 13 at 1 p.m.
The Arboretum's knowledgeable guides will design a tour around the interests of the attendees. Every tour is different.
Participants should meet at Widener Visitor Center 10 minutes prior to the tour.
Also on May 13, Norris will present "Small Trees Tour."
Participants will join a guided walking tour to learn more about the Morris' smaller specimen trees that make a big impact. Ranging in height from 15-30 feet, these trees have many special features, such as spectacular bark, interesting forms, and great flower and leaf color.
The "Small Trees Tour" will depart from the Widener Welcome Center at 11 a.m.
Both tours are free with general admission — Adults: $20; Seniors (65+ years): $18; Youth (3-17 years): $10; and Children (Under 3): Free.
One of the more energetic traditional springtime events in Pennsylvania Dutch country is the Rough and Tumble Engineers Historical Association's annual "Spring Stream Up" (Rough and Tumble, 4977 Lincoln Highway East, Kinzers, 717-442-4249, www.roughandtumble.org).
"Spring Steam-Up" is looked at as a special event each year at Rough and Tumble — a time to get the steam engines out of hibernation and fire them up. It is also a time for the plowing to begin.
"Spring Steam-Up" is scheduled for May 12 and 13 from 7 a.m.-5 p.m. each day. One of the highlights will be sessions of "Plowing with Steam and Gas Tractors." This activity will be held only if weather is favorable to plow.
There will be a variety of displays featuring steam engines, gas engines, steam tractors, gas tractors and antique cars. Also featured will be a model shop, a sawmill, two steam trains and blacksmithing demonstrations at the museum's blacksmith shop.
"Tractor Games" are scheduled for Friday at 4 p.m. The "Garden Tractor Pull" and the "Children's Pedal Tractor Pull" will be held on Saturday at 1 p.m.
Tickets for "Spring Stream Up" are $5 for adults and $2 for children (ages 6-12)
Penns Woods Winery (124 Beaver Valley Road, Chadds Ford, http://www.pennswoodswinery.com) will present "Live Music on the Lawn" every weekend in May.
The schedule for May 13 features Hanna Paige from 2-5 p.m.
The schedule for May 14 features Ashley Sweetman Duo from 2-5 p.m.
Other performers for later in the month are Paul Wilkinson, Greg Jones, Bill Hake, Jason Ager and Rick Caldwell.
Wonderspaces at the Fashion District (27 North 11th Street, Philadelphia, philadelphia.wonderspaces.com) is an experiential, interactive arts venue.
Building on the success of annual pop-up shows in San Diego, and its first permanent location in Scottsdale, Arizona, Wonderspaces opened a 24,000 square foot gallery space in Philly a year ago.
Wonderspaces features 14 art installations that all play with the idea of perspective.  The artwork ranges from award-winning virtual reality short film about a dinner party-turned-alien abduction, to a room where visitors digitally paint the walls with the movement of their bodies.
New artworks are rotated in every few months, creating an ever-evolving, year-round show.
Tickets are for entry at a specific date and time. Visitors are welcome to stay as long as they please during operating hours. The average time spent experiencing the show is 90 minutes.
A few installations contain flashing lights, images, and patterns that may trigger seizures for people with photosensitive epilepsy. All visitors must sign a waiver prior to being admitted into the space. Adult supervision is required for visitors under 16.
The "FRIENDS™ Experience: The One Near Philadelphia" is running now through May 29 at the King of Prussia Mall, 640 West Dekalb Pike, King of Prussia,
Visitors can step into the iconic TV show like never before in this interactive experience.
They will be able to explore set recreations including Joey and Chandler's apartment, Monica and Rachel's kitchen, and Central Perk!
Visitors to the attraction can dance in front of the fountain and pose on the iconic orange couch.
Participants will be able to see a wide array of props and costumes from the show which will bring them one step closer to their favorite characters.
And they can shop exclusive items at The FRIENDS™ Experience Retail Store which features an array of clothes, accessories, collectibles and more.
The interactive exhibit is open from noon-7 p.m. on Thursdays and Fridays, 10 a.m.-7 p.m. on Saturdays and 11 a.m.-5 p.m. on Sundays.
The exact location is at The Pavilion, which is on the third floor above Cheesecake Factory and Urban Outfitters and across from Ethan Allen)
All ages are welcome. Children 3 and younger don't need a ticket when accompanied by a parent or guardian.
Adult ticket prices start at $32.
Ghost Tour of Philadelphia (215-413-1997, www.ghosttour.com), Ghost Tour of Lancaster (717-687-6687, www.ghosttour.com) and Ghost Tour of Strasburg (717-687-6687, www.ghosttour.com) operate throughout the winter and offer an eerily entertaining evening of true ghost stories and real haunted houses.
The Ghost Tour of Philadelphia, which is based on the book, "Ghost Stories of Philadelphia, PA.," is a candlelight walking tour along the back streets and secret gardens of Independence Park, Society Hill, and Old City, where ghostly spirits, haunted houses, and eerie graveyards abound.
Participants can discover the ghost lore of America's most historic and most haunted city with stories from the founding of William Penn's colony to present-day hauntings.
The activity is open year-round – weekends, December-February; every night, March-November. Tickets are $24.
The Ghost Tour of Lancaster and the Ghost Tour of Strasburg are based on the book, "Ghost Stories of Lancaster, PA."
Participants in the Ghost Tour of Lancaster explore the long-forgotten mysteries of one of America's oldest cities, with haunting tales of otherworldly vigils, fatal curses, and star-crossed lovers. The tour provides the opportunity to experience 300 years of haunted history from the Red Rose City's thorny past. Tickets are $20.
The Ghost Tour of Strasburg is a candlelight walking tour of the quaint and historic town of Strasburg in the heart of Pennsylvania Dutch Country. Visitors will experience an entertaining evening with a costumed tour guide spinning tales of haunted mansions, eerie graveyards, and spirits that roam the night … in a town lost in time. Tickets are $20.
Grim Philly's "Dark Philly History Tour" (www.grimphilly.com) will be held every evening throughout the winter.
Participants can walk with tour guides from the grounds of America's first White House, Congress, and Liberty Bell to homes and sites of Hamilton, Washington, Franklin, Adams, Jefferson, Madison, Monroe, and more than 10 other Founding-Fathers. The surprising dirt of espionage, murder, sexual license and blackmail highlight the secrets of 1776 with a ghost story or two along the way. This tour is highly researched. And your guide is a historian.
Tickets are $35.