To The Editor,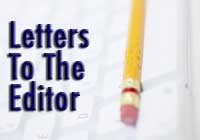 On November 7, 2023, Chester County voters will elect five judges to serve on the Court of Common Pleas, the county's trial court that hears criminal prosecutions and civil cases — that include contract disputes, personal injury claims, divorce, custody, and local government appeals.
Such a critical position demands, not only a keen knowledge of the law, but also judicial temperament — a trait that includes objectivity, fairness, open-mindedness and ability to render decisions without bias or prejudice.  Having had the privilege of practicing law alongside Andy Rongaus for the past four years, I can attest without equivocation that he possesses such knowledge and attributes that qualify him to serve as judge.
Andy has over twenty years' experience as a state prosecutor and government attorney in the criminal and civil practice areas.  He served as Deputy Chief Counsel for the Pennsylvania State Police and Chief Deputy Attorney General for the Pennsylvania Office of Attorney General in Narcotics and Drug Law Enforcement.  Andy has also served our community as a volunteer firefighter for over thirty years.
Since joining our law firm as a partner, Andy has employed his skills as an outstanding trial attorney, representing police officers in federal civil rights lawsuits and labor disputes.  Outside the courtroom, he has also shown tremendous proficiency in advising public officials on governmental policies designed to protect the public's health, safety and welfare.
Andy's record of achievement as both a government and private attorney demonstrates his unquestionable commitment to law and order and the pursuit of justice.  For these reasons, I have no doubt that he will bring honor to the bench and implore all County voters to cast their ballot for him on November 7th.
Christopher P. Gerber
Chester Springs