By Denny Dyroff, Entertainment Editor, The Times
If you want to start your holiday shopping early this year by visiting an art show, an antiques show or a craft show this weekend, you're in luck. There is at least one of each on this weekend's events calendar.
The 45th Annual Unionville Art Gala, which will be held on November 17 and 18 at Unionville High School (750 Unionville Road, Kennett Square, 610-347-1600, www.unionvilleartgala.com), is the largest area group art show of the season. It features approximately 70 professional and 50 student artists with works in a wide array of styles and types, including painting, photography, sculpture, jewelry, wood carving and ceramics.
The featured artist is Shawn Faust.
Known as one of the premier equine artists in America, Faust paints stunningly realistic images of horses, cows, foxes and other animals that call Chester County home. He affectionately gives the animals that he paints names to fit their personalities. "Snug" the fox is curled up, showing a posture of contentment. "Ginger" the cow is a beautiful white bovine with ginger-colored fur on her ears.
Faust's artistic accomplishments have taken him around the globe, with participation in the esteemed 2019 Beijing International Art Biennale in China leaving an indelible mark on his career. His impressive works have also graced the walls of renowned galleries and museums across the United States, including the Wildlife Experience Museum in Parker, CO, the Delaware Art Museum in Wilmington, DE, the Biggs Museum of American Art in Dover, DE, Sage Creek Gallery in Santa Fe, NM, and the Spa Fine Art Gallery in Saratoga Springs, NY.
This year's participating artists are Susan Stefanski, Tamara Hutchinson, Jill Pearson, Francine Dunigan, Elizabeth Domotor, Herb Eilertsen, Shawn Faust, Annie Strack, Temre Stanchfield, Cindi Strengari, Bill Sweeney, Barbara Tulsh, Linda Turoczi, Connie Wagner, Don Shoffner, Sarah Snyder-Dinsel, Hattie Weselyk, MaryAnna Weselyk, Katy Winters, Bobby Wolf, Nina Yocom,  Lauren Acton, Annette Alessi and Carol Apicella.
The 2023 roster also includes George Baldt, Andrea Barrier, Christine Burke, Mike Campagna, Diane Cannon, Michael Carroll, Polly Davis Chalfant, Bryan Cohen, Wendy Cotton, Rhonda Counts, Patricia Flaherty, Michelle Foster, Lele Galer, Mary Holton, Bebe Poor, Kathy Ruck, Julia Shaternik, ​Kathleen Keane, ​Patsy Keller, Paul Koch, Carol Mangano, Margaret Matuszewski, Roger McConnell, Diane Micklin, Cynthia Minsk, Al Moretti, Terri Morse, Kiya Nicole and Anne Patrizi.
The 2023 Art Gala also includes a Student Art section which highlights the impressive artistic talents nurtured by the outstanding UHS Art Department. In addition to approximately 175 student artists, students who demonstrate particularly refined and distinct talents are selected as Featured Student Artists each year.
Live music and light appetizers will be part of the opening night reception on Friday from 6-9 p.m. The show continues on Saturday from 11 a.m.-4 p.m. with live music and access to view the art.
Admission is free and 30 per cent of all sales are tax deductible. There is also free parking.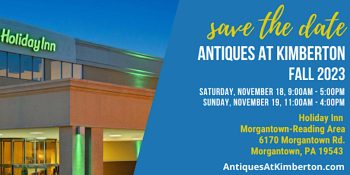 The Antiques at Kimberton Show will be held at the Kimberton Fire Company (61 Fire House Lane off Kimberton Road, Kimberton, http://antiquesatkimberton.com) on November 18 and 19. The popular annual event will run from 9 a.m.-5 p.m. on Saturday and 11 a.m.-4 p.m. on Sunday.
The well-attended annual event will feature more than 65 dealers whose booths will occupy over 10,000 square feet of exhibition space. Visitors will be able to shop for items from a wide variety of antiques categories, including furniture, paintings, jewelry, books and historical items. Additionally, dealers will be on hand to discuss their items and chat about antiques-related topics.
The show features a $7 admission fee and free parking.
The 2023 Holiday Art Star Craft Bazaar will be held on November 18 and 19 at the Event Center at Rivers Casino (1001 North Delaware Avenue, Philadelphia,http://www.artstarcraftbazaar.com/about-art-star-craft-bazaar-philadelphia) from 11 a.m.-5 p.m. both days.
The event will feature a line-up of 75 curated art and craft vendors from the region. The show will provide an excellent opportunity to support independent makers and, at the same time, shop local this holiday season.
The show will feature a thoughtfully curated mix of handmade goods by returning Art Star favorites and many new vendors. Jewelry, pottery, housewares, clothing, men's and women's accessories, art, prints, blown glass, stationary, papercuts, t-shirts, baby gifts and more will be available.
Admission is $3 with children (under 12) admitted free.
If you suffer from cynophobia then don't even think about visiting the Greater Philadelphia Expo Center (100 Station Ave., Oaks, 484-754-3976, http://www.phillyexpocenter.com) this weekend.
Cynophobia is the fear of dogs.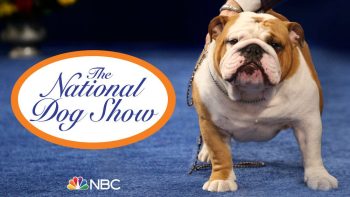 On November 18 and 19, the National Dog Show will be held at the Greater Philadelphia Expo Center – from 8 a.m.-7 p.m. each day.
The Kennel Club of Philadelphia has presented dog shows for more than 125 years. The two all-breed dog shows are held this year on Saturday, November 18 and Sunday, November 19. The show is now the only benched show in America, which means that all breeds can be found in designated locations throughout the day both Saturday and Sunday.
There will be more than 2,000 of the top American Kennel Club sanctioned dogs from across the country. 205 breeds and varieties are eligible to compete for best of Breed, First in Group and the coveted title of Best in Show. Each day brings different competitions and attractions.
The show's sponsor – the Kennel Club of Philadelphia – will host two all-breed dog shows with completely different competitions each day. The annual event is one of only a handful of "benched" events in the United States.
Many who are not familiar with competitive dog shows may find themselves wondering what the difference is between a benched dog show and a non-benched dog show.
A benched show is where the participating dogs are required to be on assigned benches when they are not being shown in competition. This allows all interested spectators, breeders, handlers and attendees to meet all the participating dogs, interact, ask questions, and share information about the various breeds present at the show. A non-benched dog show does not require all dogs to remain "benched" throughout the competition.
The National Dog Show, which has been held annually since 1933, is one of the four remaining (and the oldest) benched dog shows in the United States.
Visitors to the show will be able to check out a multitude of the top American Kennel Club sanctioned dogs from across the country.
Saturday is The National Dog Show Presented by Purina, taped for telecast nationwide on Thanksgiving Day by NBC. It is the most widely viewed dog show in America.
Sunday's show offers more canine competitions, enhanced athletic dog exhibitions plus family-friendly activities and hands-on fun.
There will be a full schedule of events each day, including breed judging and demonstration events. The exhibitors at the show will be competing for prizes in categories in seven main groups — terrier, toy, working, sporting, hound, non-sporting and herding.
The area will also feature dog-themed face painting, caricatures and more.
Admission either day is $16 for adults, $7 for children (ages 4-12) and free for children (3 and under).
More activity is scheduled for this weekend at the Expo Center.
LuminoCity (www.luminocityfestival.com) opens on November 17 and runs through January 15 in the parking lot of the Expo Center.
This holiday season, LuminoCity brings you a world of magical light installations that come to life in Pennsylvania.
This year's theme, "Golden Holiday" will deliver state-of-the-art production featuring art, light, and color in remarkable displays.
Visitors will enjoy the entire 45-minute walk and narrative journey while seeing the towering and twinkling LED sculptures. This Christmas light show is a celebration of the world and cultures around us.
LuminoCity was imagined through a desire to create unforgettable experiences. Using light and imagination, it explores concepts of transforming creative thoughts, inspired by the world around us, into illuminating works of light and color.
One of the highlights is a giant 50-foot lighted Christmas tree.
Ticket prices start at $29.
On November 19, the Schuylkill Canal Association will present a special "Open House – Dredging Project Tour" from 1-3 p.m. at Lock 60 at Schuylkill Canal Park (400 Towpath Road, Mont Clare, 610-917-8030, www.schuylkillcanal.org).
This will be the first Open House event since the Dredging Project was completed. Jim Kinney, whose company executed the dredging project, will lead a tour to discuss how they did it — and how pleased they are with the outcome.
All are welcome.
Children of all ages can join with adult supervision.
Admission is free but donations will be gladly accepted. Ample parking is available at Lock 60.
Thanksgiving is a holiday with many traditions – family gatherings, turkey dinners, football games on television, pumpkin pie, giving thanks and, of course, the Philadelphia Thanksgiving Day Parade.
First held in 1920, the Philadelphia Thanksgiving Day Parade, which is scheduled for November 23, has a vibrant legacy as the oldest Thanksgiving Day parade in America. The parade was created by Gimbel Brothers Department Store for the children and residents of Philadelphia. After Gimbel's closed in 1986, WPVI-TV/6abc stepped in to continue the holiday tradition that signifies the official arrival of Santa Claus in the "City of Brotherly Love and Sisterly Affection."
With the support of corporate sponsors, 6abc has been producing the parade ever since and it now draws an extensive lineup of celebrities, floats, balloons, performance groups and marching bands.
The 1.4-mile parade route starts at the intersection of 20th Street and JFK Boulevard, turns left onto 16th Street and then left onto Ben Franklin Parkway. The entire parade route is free and open to the public, except for a limited number of grandstand seats in the telecast area that are for sponsors and VIPs only.
The telecast area is located near the end of the route, directly in front of the Philadelphia Museum of Art. The parade is aired live on channel 6abc and is syndicated to various markets east of the Mississippi.  
The event features appearances by Ryan Seacrest, Kelly Ripa and Mark Consuelos, Jordan Mailata, The Commodores, the cast of "Dancing with the Stars," Mickey Mouse, Minnie & Friends, and more.
The parade can also be viewed as a live webcast on 6abc.com. 
One of the best holiday events in the area is the annual "Yuletide at Winterthur." This year's 40th annual staging of the event, which runs through January 7 at Winterthur Museum, Garden & Library (Route 52, Wilmington, Delaware, www.winterthur.org).
Visitors can revel in the beauty and warmth of the holidays and explore treasures of Christmases past with displays of holiday traditions from the 1800s to the early 20th century, including displays of: the earliest types of colorful lights decorating house exteriors; the du Pont family holiday celebrations; and the evolution of Christmas trees over the decades from the 1880s to 1960s.
This year's Yuletide Tour features custom fashion by local designers Shawn Pinckney and Asata Maisé Beeks, whose creations reflect the history of Winterthur and the design sensibilities of Henry Francis du Pont and Ann Lowe. The house will be decorated in all its finery with our signature traditions, including the show-stopping Dried-Flower Tree, plus artistic Christmas trees inspired by Ann Lowe gowns.
New this year is a large-scale gingerbread version of Enchanted Woods, made by Bredenbeck's Bakery of Chestnut Hill, Pennsylvania. Visitors will also enjoy an outdoor light display, including a 15-foot decorated Christmas tree. The miniature doll house and other holiday favorites will also return.
One of visitors' favorites every year is the 18-room dollhouse mansion created by designer and philanthropist Nancy McDaniel over a period of 30 ears. It features amazing intricate details in each room and is even decorated for the holidays.
As always, the rooms will be enhanced with the floral displays so essential to du Pont's decorating, and with special Christmas trees inspired by the beauty of the Winterthur's gardens — including the popular Dried Flower Tree in the Conservatory.
Returning this year is a toy train display, featuring Standard Gauge toy trains. The display is presented by the Standard Gauge Module Association, whose members will construct the display at Winterthur. The display is open from 10:00 am–4:00 pm on Saturdays and Sundays, and Wednesday evenings in December, 5:00–8:00 pm.
Special holiday programs throughout the season include "Wonderful Wednesdays" in December, evening events featuring live jazz performances, caroling, and workshops. In addition to the Wednesday evening festivities, visitors can enjoy a live one-man performance of "A Christmas Carol" by Gerald Charles Dickens, the great-great-grandson of Charles Dickens, wine and cocktail tastings, and family events with Santa Claus and Mrs. Claus.
Timed Yuletide Tour reservations are required.
There will be a special "Candlelight Concert" at Winterthur on December 9 from 6-7 p.m. Surrounded by hundreds of candles, OperaDelaware will perform seasonal classics such as "Oh Holy Night" and "White Christmas," as well as popular standards such as "Strangers in the Night" and "Some Enchanted Evening."
It will be an evening of ambience by candlelight, featuring angelic music by People-to-People International musicians Olivia Geiser and Noëlle Grüebler of Winterthur, Switzerland.
The Winterthur estate, now known as Winterthur Museum, Garden, and Library, was named by Swiss-born Jacques-Antoine Bidermann, husband of Evelina Gabrielle du Pont, to honor his ancestral home.
Noëlle Grüebler (violin) and Olivia Geiser (piano), dedicated their project, Winterthur and Music, to various composers linked to Winterthur, Switzerland, providing insight into the vibrant musical scene of this town on the outskirts of Zurich. Join us for a Yuletide evening as we bring the two Winterthurs together through music.
Tickets are $15.
Admission to Winterthur is $22 for adults, $20 for seniors and students and $8 for children.
Chaddsford Winery (Route 1, Chadds Ford, 610-388-6221, www.chaddsford.com) is presenting "Reserve Tastings – Festive Faves" on select Saturdays and Sundays in November and December.
Guests will join the CFW Crew for an intimate and educational 60-minute experience in the Barrel Room. The trained staff will guide them through a pre-selected tasting of five widely diverse and award-winning wines from across our portfolio. The selections will be paired alongside seasonal local cheeses and other accoutrements to enhance your tasting experience.
The staff will also discuss topics such as grape growing conditions at our partner vineyards and the onsite winemaking process from production to aging and bottling.
The following is the 2023 Pairing Line Up – Greeting Wine: 2022 Sparkling White; 2022 Chardonnay with Maine Crisp Buckwheat Crackers (contains nuts), Brie, and Local Smoked Fall Honey; 2021 Pinot Noir with Smoked Gouda and New Jersey Dried Cherries; Spiced Apple with Pumpkin Spice Bon Bon from Éclat Chocolate; and Warm Holiday Spirit with Chocolate Cranberry Scone from OsoSweet Bakery & Café.
On November 19, Laurel Hill Cemetery (3822 Ridge Avenue, Philadelphia, 215-228-8200, www.thelaurelhillcemetery.org) will present "Stagecoaches & Omnibuses: Victorian Transport."
On this tour, you will meet the individuals responsible for Philadelphia's transportation innovations during the 19th century. Starting with horse travel by way of wagons, stagecoaches, and omnibuses, travel by waterways in hauled barges, and graduating to steam and electricity, this tour is rich in Philadelphia history!
The Tour Guide will be Jacquie Mahon.
The event starts at 1 p.m. Tickets are $17, general admission; $15, seniors; and $8.50, youth.
The German Christmas Festival, which is also known as Christkindl Markt, will take place November 18 at the Delaware Saengerbund (49 Salem Church Road, Newark, Delaware, 302-366-9454, www.delawaresaengerbund.org). The free event is scheduled to get underway at 11 a.m. and continue until 3 p.m.
The kitchen will open at 11 a.m. and feature a wide array of German cakes, stollen and pastries along with a variety of hot food and sandwich items. The Bauernstube (restaurant) will be open all day with food and beverages. A wide array of vendor booths will be set up at the festival featuring imported candy, handmade articles, German Christmas items and ornaments, bakery items, a White Elephant sale and a children's gift shop.
Live entertainment will be presented all day with dance performances by the Children's Enzian Volkstanzgruppe at 1 p.m. and seasonal music by Enzian Musikanten throughout the day. Santa is scheduled to arrive between 2:30 and 3 p.m.
On November 18, the Chestnut Hill Circle of Trees will take place at the Woodmere Art Museum (9201 Germantown Avenue, Philadelphia, Woodmere Art Museum, www.woodmereartmuseum.org).
During the event, which runs from 5:30-7 p.m., family and friends come together to meet Santa and celebrate the beginning of Chestnut Hill's holiday season.
This year, Circle of Trees takes on a new format.
Instead of a sleigh and reindeer, Santa will be riding through the neighborhood in his favorite firetruck. He'll visit several neighborhood locations, beginning with Woodmere Art Museum at 5:30 p.m., followed by Springside Chestnut Hill Academy, Norwood-Fontbonne Academy, and the Wyndmoor train station.
Elves will distribute holiday treat bags to children while Santa rides by.
Families are encouraged to bring a new, unwrapped toy to donate to a charity for underprivileged children.
The event, which is sponsored by the Chestnut Hill Business and Community Association, is free and open to the public.
The 2023 Winter in Franklin Square holiday festival (200 North Sixth Street, Philadelphia, http://www.historicphiladelphia.org/franklin-square/holidays-in-franklin-square/) opens its season this weekend and it will run until February 25.
It will be open from 10 a.m.-9 p.m. daily.
The Electrical Spectacle Holiday Light Show will be open from 4-8 p.m. daily and 4-9 p.m. on Saturdays and Sundays and will be closed on Thanksgiving and Christmas Day.
Visitors are invited to experience the magic of the holidays and celebrate traditions new and old at the Franklin Square Holiday Festival.
Inspired by Benjamin Franklin's electrifying genius, the free Electrical Spectacle Holiday Light Show presented by PECO is the key to holiday fun in Franklin Square.
Attendees can marvel at more than 50,000 lights as they shimmer, dance, and illuminate the Square to a soundtrack of holiday classics, some of which are performed by The Philly POPS in two alternating shows every 30 minutes. Every evening, one lucky audience member will be selected to "ignite' the 4:30 p.m. show.
A popular annual Philly holiday tradition can be found at the Rothman Orthopaedics Institute Ice Rink at Dilworth Park (1 South 15th Street, Philadelphia, http://ccdparks.org/dilworth-park),
Beginning this November, some of Philadelphia's favorite winter traditions return to Dilworth Park. Visitors of all ages can enjoy a dramatic seasonal transformation as fountains are replaced by the Rothman Orthopaedic Institute Ice Rink and reindeer topiaries take up winter residence on the Greenfield Lawn.
In addition, a full lineup of free entertainment is planned, including the Deck the Hall Light Show, the Made in Philadelphia Holiday Market and Rothman Orthopaedic Institute Cabin.
Dilworth Park's winter season began on November 3 with the opening of the Wintergarden on the Greenfield Lawn presented by TD Bank. On November 4, the Rothman Orthopaedics Ice Rink and Cabin made its annual return.
The Rothman Institute Ice Rink at Dilworth Park is an unparalleled entertainment experience on Philadelphia's center stage in a wonderfully urban and unique setting. Open seven days a week, the rink offers wintery fun for all ages, with a full slate of programs.
The Made in Philadelphia Holiday Market runs through January 1 with more than 40 local vendors.
Now through January 6, the Philadelphia Zoo (3400 West Girard Avenue, Philadelphia) will host LumiNature, a gigantic holiday season light experience that turns the entire Zoo into a magical journey of lights, music, sounds and surprises.
The giant-sized holiday extravaganza will transform the entire Zoo into a nighttime winter wonderland. Guests will experience a magical journey of lights, music, sounds and surprises. LumiNature will expand to feature 16 illuminated experience zones that will feature lively themed displays, newly enhanced installations and thousands of twinkling lights on a breathtaking journey celebrating the wonder of wildlife and the beauty of our planet.
Highlights this year include two brand-new illuminated zones, Shimmer River and LumiNature Lane, along with the return of fan favorites like Penguin Prismatic featuring a 40 ft. tall penguin glimmering with 40,000 lights, our iconic 25 ft. tall tree made entirely of 1,500 lit flamingo lawn ornaments and so much more.
At Shimmer River, take a journey through the jungle and enter a 100 ft. long tunnel filled with 4,000 lights, creating dynamic scenes from growing vines, to blooming flowers, multicolored kaleidoscopes and more.
LumiNature will feature more than a million lights and 10+ miles of power cord, 20 ft. tall coral reef and under the sea-inspired holiday tree featuring a giant sea turtle, sparkling waterfall and vine wall featuring 20,000 lights, 150,000 sparkling pink and aquamarine lights, 200,000 lights shining above the Septa PZ Express Train, over 1,500 illuminated flamingos and 200 illuminated penguins, 22 ft. tall butterfly tree covered in 4,000 butterflies, 20 ft. tall snake shimmering with 5,000 lights, 15 ft. tall blue gorilla wearing a glowing lei and 20 giant, floating jellyfish.
Additionally, seasonal fare, strolling performers, hot chocolate and ever-warming adult beverages promise to additionally spark the holiday spirit.
Tickets start at $25 for adults and $20 for children.
Elmwood Park Zoo (Elmwood Park Zoo, 1661 Harding Boulevard, Norristown, www.elmwoodparkzoo.org)
The Elmwood Park Zoo (1661 Harding Boulevard, Norristown, www.elmwoodparkzoo.org) has a variety of special activities coming up.
The Zoo's "Dog Days" event will be held on November 17, 19, 22 and 24.
All guests visiting the zoo with a furry friend must complete an online waiver and submit required documents before visiting the zoo. You must upload a copy of your most recent veterinary visit, including proof of vaccine and heartworm test here. All items will be required for you to attend "Dog Days."
The "Dog Days" event is slated to run from 1-5 p.m.
Pricing is $10.95 per dog with each additional dog at $9.95. Regular zoo admission is required for all humans.
Elmwood Park Zoo's favorite family tradition, Wild Lights, returns this November, with more lights and decorative attractions than ever before. During this walk-through experience, guests will be surrounded by dazzling light displays, illuminated animals and live entertainment.
Wild Lights operates on select days from 5 pm to 9 pm, November 18 through December 30. Wild Lights tickets are valid beginning at 5 p.m. The Zoo and Wild Lights will be closed on Thanksgiving, Christmas Eve, and Christmas Day. Wild Lights will be held rain or shine.
Nemours Estate (850 Alapocas Drive, Wilmington, Delaware, www.nemoursestate.org), which is open Tuesday to Sunday from 10 a.m.-5 p.m., has finished its holiday preparation
Guests were able to resume visiting when Nemours reopened for "Noël at Nemours" on November 14. It will run through December 30.
Ever since 1910, when Mr. and Mrs. duPont began living in their newly built mansion, the holiday season has been a festive time at Nemours. The Christmas decorations at the Nemours Mansion are often inspired by the architecture of the home, the customs of the duPonts or the French influence.
The Mansion is also decorated by some of the duPonts' original decorations, including a German crèche, which dates from the late 19th century. The figures are soft ceramic, unglazed and hand colored.
Visitors can enjoy Christmas trees, wreaths, and hundreds of feet of garland on grand display in the Visitor Center, Chauffer's Garage, Mansion and grounds.
All three floors of the Mansion will be decorated as well as the Chauffeur's Garage and select areas of the gardens. Decorations will coincide with the story of the Estate along with a festive Versailles-inspired motif.
Live music performances will be held in the Mansion throughout the season.
Nemours Estate features an exquisite, 77-room Mansion, the largest formal French gardens in North America, a Chauffeur's Garage housing a collection of vintage automobiles, and 200 acres of scenic woodlands, meadows and lawns.
Nemours was the estate of Alfred I. duPont.
Alfred named the estate Nemours, after the French town that his great-great-grandfather represented in the French Estates General. While looking to the past and his ancestors for inspiration, Alfred also ensured that his new home was thoroughly modern by incorporating the latest technology and many of his own inventions.
Admission to Nemours is $20 for adults, $18 for seniors and $10 for children.
The Historic Odessa Foundation's 2023 Christmas Holiday Tour is a bicentennial event.
To commemorate the 200th anniversary of the enduring Christmas poem "Account of a Visit from St. Nicholas," the Historic Odessa Foundation is making it the centerpiece of its 2023 Holiday Exhibit and Tours, which is tunning now through December 31 in the foundation's 249-year-old National Historic Landmark Corbit-Sharp House.
This year marks the 35th anniversary of Historic Odessa's unique holiday tradition of celebrating classic literature through festive scenes and interpretive vignettes throughout one of the foundations historic homes.
"Account of a Visit from St. Nicholas," or commonly known as "The Night Before Christmas" and "Twas the Night Before Christmas," was written by Clement Clark Moore, and first published anonymously in December 1823. Historic Odessa's holiday tradition began with the iconic poem in 1988. This year's exhibit will feature vintage Christmas decorations on loan from members of The Golden Glow of Christmas Past organization.
All of Historic Odessa's museum properties will be adorned with thousands of lights, and on full festive display for the 2023 holiday season.
Special school and public tours and events will celebrate "A Visit from St. Nicholas," and its accompanying exhibit in the Corbit-Sharp House, including the Storybook Trees exhibit created by community members, Storybook Time for children, a Colonial Dance with the Dover English Country Dancers, as well as regularly scheduled Candlelight Tours and Festive Food demonstrations.
On December 1, Historic Odessa will host a presentation and book signing by Pamela McCool author of "Twas The Night: The Art and History of the Classic Christmas Poem" (2023) which traces the evolution of the holiday, presents how the historic figure of Saint Nicholas evolves into the central character in the story, and how characteristics of today's Santa Claus originated with Clement Clark Moore.
McCool uses dozens of vintage illustrations from the thousands of editions published over the last 200 years in her lively and informative presentation. As a bonus to the evening's presentation, McCool will be introduced by the enthusiastic Benjamin Bradley, known as "Mr. Christmas," from the Netflix original series "Holiday Home Makeover."
Historic Odessa is a member of the North American Reciprocal Museum Association (NARM), and is open to the public March through December, Tuesday through Saturday, 10 a.m. to 4:30 p.m., and Sunday 1 to 4:30 p.m. Monday by reservation. General Admission: Adults, $10; Groups, Seniors, Students, $8; and Children under six are free. Member discounts are available.
"Christmas Candylane," which is the annual holiday event at Hersheypark (100 West Hersheypark Drive, Hershey, 800-HERSHEY, www.hersheypark.com), is running now through January 1.
Visitors to Hershey can also experience the winter wonderland called "Hershey Sweet Lights, A Holiday Drive-Thru Spectacular." The attraction is a two-mile drive through wooded trails featuring approximately 600 illuminated, animated displays.
Admission prices for "Christmas Candylane" start at $39.99.
"A Very Furry Christmas at Sesame Place" (100 Sesame Road, Langhorne, www.sesameplace.com) is a festive, family-friendly celebration with everyone's favorite Sesame Street friends live and in-person at the amusement park in Langhorne.
The annual event, which runs through January 7, offers a wide array of family holiday activities.
Visitors to the park can sing along at three special Christmas shows and a spectacular music and light show at our giant 1-2-3 Christmas Tree, take a train ride tour through the Twiddlebugs' Gingerbread Cookie Factory on the Sesame Place Furry Express, take part in the Neighborhood Street Party Christmas Parade, and have the opportunity to meet Lightning, the adorable reindeer from the movie "Elmo Saves Christmas."
As an added attraction this year, Rudolph the Red-Nosed Reindeer is spending the holiday season at Sesame Place. The lovable reindeer along with his friends Clarice and Bumble, will be available for photos with guests.
Tickets for "A Very Furry Christmas" start at $39.99.
Now that Christmas activities have begun, Peddler's Village (Routes 202 and 263, Lahaska, 215-794-4000, http://peddlersvillage.com) is starting its celebration and that means there will be a lot of activity at the site over the next few weeks.
Visitors to the Village can join special guest Mrs. Claus for festive fun and mini-lightings in a different Village neighborhood each night leading up to the Village-wide Grand Illumination Celebration. Village shops will be open until 9 p.m. with a distinctive assortment of merchandise, special promotions and refreshments.
The 23rd Annual Grand Illumination will showcase thousands of tiny white lights outlining the Village's buildings, colorful lights with less-than-common colors (teal, peach, and fuscia) adorning the trees and shrubs and a landscaped backdrop featuring a group of reindeer glowing in white light. Santa will arrive to turn on the lights and officially mark the beginning of the event. After the lights go on, visitors will be treated to free cider and toasted marshmallows.
November 17 also marks the start of Peddler's Village "Gingerbread House Competition and Display." Slated to run through January 5, the "Gingerbread House Competition" features over $2,000 in cash prizes in such categories as Traditional and Authentic Reproduction of a Significant Building.
Bethlehem, which is known as the "Christmas City," presents Christkindlmarkt Bethlehem (PNC Plaza at SteelStacks, 645 East First Street, Bethlehem, 610-332-1300, http://www.christmascity.org) every Friday, Saturday and Sunday now through December 17.
Christkindlmarkt Bethlehem showcases aisles of exquisite handmade works by the nation's finest artisans. The market also features live performances of Christmas music and vendors with an amazing variety of tasty food items.
Other special attractions include ice carving, glassblowing demonstrations, "Breakfast with St. Nicholas," outdoor artisan huts, fire pits and igloos in the Outdoor Village, and Käthe Wohlfarht with handmade ornaments, nutcrackers and collectibles from Germany.
A guaranteed way to get into a Christmas mood is by visiting Koziar's Christmas Village (782 Christmas Village Road, Bernville, 610-488-1110, www.koziarschristmasvillage.com) which began its 76th season on November 4.
Koziar's Christmas Village is truly a holiday wonderland — a wintertime spectacle that delights young and old alike with a huge amount of holiday displays and special attractions. It will remain open every night through January 1 — including Christmas Eve, Christmas Night, New Year's Eve and New Year's Night.
The tours of "Christmas Village" feature visits to a variety of displays and exhibits, including "Santa's Post Office," "Christmas in the Jungle," "Manger Scene," "Christmas Beneath the Sea," "'Twas the Night Before Christmas," "Olde Fashioned Bakery Shop," "Toy Maker and his Toy Shop," "Christmas in Other Lands" and "The Olde Church".
Other attractions at Koziar's Christmas Village include a huge model train display, a toy shop, a country kitchen, indoor and outdoor Christmas displays and a place to visit with Santa and even get pictures taken with the old guy in the red suit. Admission to Christmas Village is $13 for adults, $12 for seniors (65 and older) and $11 for children (ages 4-10).
In addition to Koziar's Christmas Village, several other Christmas events are already underway.
The American Music Theatre (2425 Lincoln Highway East, Lancaster, 800-648-4102, www.AMTshows.com) has its holiday show running now through December 30.
The AMT's 2023 show, "The First Noel," is an all-new presentation of favorite sacred and secular holiday songs performed by professional artists from across the country. The show will feature spectacular vocal harmonies, lively musical arrangements, impressive dancing and the music of the AMT Orchestra.
Also featured will be elaborate scenery, elegant costumes and a theater decked out with holiday decorations.
Patrons can witness the magic and splendor of the holiday celebration as AMT presents "The First Noel" featuring incredible singers, astonishing dancers, wondrous costumes, breathtaking sets, and all the endearment of a perfect fireside family moment.
Audience members will be able to bask in the beauty of the season and cherish the stories of spirit and love. Beautiful snowscapes, child-like joy, cherished stories, the spirit of love, and all your favorite things about the holiday season are cast onstage in this glorious celebration of timeless holiday classics.
The show will have both matinee and evening performances each week with the addition of 10:30 a.m. performances on Saturdays throughout December. Ticket prices start at $25.
A good location for a nature walk is Tyler Arboretum (515 Painter Road, Media, 610-566-9134, www.tylerarboretum.org).
The arboretum's schedule for this weekend features a "Saturday Wildflower Walk" on November 18.
With 650 protected acres of beautiful woodland, seasonally charming meadows, and a lively program of seasonal events and activities, Tyler Arboretum is a delight for nature lovers, birders, botanists, and those who want rediscover the natural world.
Dating to 1681, making it one of the oldest public gardens in the United States, and home to eight generations of three families, Tyler Arboretum connects visitors to the region's rich culture and history while preserving, developing, sharing, and celebrating Pennsylvania's priceless horticultural heritage.
"Saturday Wildflower Walk," which runs from 1-3 p.m., features wildflower expert Dick Cloud on an informative two-hour hike that will take guests through meadows, woods, and occasionally streamside. These walks are for those who have a love of plants, their role in ecology, or for those who want to learn more.
Although the focus is on plants, Cloud will also talk about whatever else is seen on the tour. Walkers should wear comfortable hiking shoes and bring a camera and/or a wildflower guide, for this botanical-filled walk.
Admission to Tyler Arboretum is $18 for adults (ages 18-64), $15 for Seniors (65+) and $10 for children (ages 3-17) and Military with valid ID.
"TreeTrails Adventures Trevose" (301 West Bristol Pike, Trevose, treetrails.com/trevose-pa) is an adventure park full of fun challenges for outdoor adventurers of all ages.
Participants can experience the rush of TreeTrails Adventures as they swing through the trees of the new adventure park. They will be able to discover the excitement of climbing and zip lining above the forest floor with family, friends, co-workers, or teammates.
The park, which is based at Phoenix Sport Club in Bucks County, offers two ways to experience climbing – TreeTrails Adventure Park and KidTrails Park. Young explorers can enjoy miniaturized courses in the adjacent KidTrails Park.
General Park Admission prices are: Main Park Adult Tickets (Ages 12+), $59; Main Park Youth Tickets (Ages 7–11), $51; KidTrails Tickets (Ages 4–7), $15.
Wonderspaces at the Fashion District (27 North 11th Street, Philadelphia, philadelphia.wonderspaces.com) is an experiential, interactive arts venue.
Building on the success of annual pop-up shows in San Diego, and its first permanent location in Scottsdale, Arizona, Wonderspaces opened a 24,000 square foot gallery space in Philly a year ago.
Wonderspaces features 14 art installations that all play with the idea of perspective.  The artwork ranges from award-winning virtual reality short film about a dinner party-turned-alien abduction, to a room where visitors digitally paint the walls with the movement of their bodies.
New artworks rotate in every few months, creating an ever-evolving, year-round show.
Tickets are for entry at a specific date and time. Visitors are welcome to stay as long as they please during operating hours. The average time spent experiencing the show is 90 minutes.
A few installations contain flashing lights, images, and patterns that may trigger seizures for people with photosensitive epilepsy. All visitors must sign a waiver prior to being admitted into the space. Adult supervision is required for visitors under 16.
Halloween events are finally over for 2023 but a few "scary" attractions are calendar staples.
Grim Philly's "Dark Philly History Tour" (www.grimphilly.com) will be held every evening throughout the fall.
Participants can walk with tour guides from the grounds of America's first White House, Congress, and Liberty Bell to homes and sites of Hamilton, Washington, Franklin, Adams, Jefferson, Madison, Monroe, and more than 10 other Founding-Fathers. The surprising dirt of espionage, murder, sexual license and blackmail highlight the secrets of 1776 with a ghost story or two along the way. This tour is highly researched. And your guide is a historian.
Tickets are $35.
Ghost Tour of Philadelphia (215-413-1997, www.ghosttour.com), Ghost Tour of Lancaster (717-687-6687, www.ghosttour.com) and Ghost Tour of Strasburg (717-687-6687, www.ghosttour.com) operate throughout the winter and offer an eerily entertaining evening of true ghost stories and real haunted houses.
The Ghost Tour of Philadelphia, which is based on the book, "Ghost Stories of Philadelphia, PA.," is a candlelight walking tour along the back streets and secret gardens of Independence Park, Society Hill, and Old City, where ghostly spirits, haunted houses, and eerie graveyards abound.
Participants can discover the ghost lore of America's most historic and most haunted city with stories from the founding of William Penn's colony to present-day hauntings.
The activity is open year-round – weekends, December-February; every night, March-November. Tickets are $24.
The Ghost Tour of Lancaster and the Ghost Tour of Strasburg are based on the book, "Ghost Stories of Lancaster, PA."
Participants in the Ghost Tour of Lancaster explore the long-forgotten mysteries of one of America's oldest cities, with haunting tales of otherworldly vigils, fatal curses, and star-crossed lovers. The tour provides the opportunity to experience 300 years of haunted history from the Red Rose City's thorny past. Tickets are $20.
The Ghost Tour of Strasburg is a candlelight walking tour of the quaint and historic town of Strasburg in the heart of Pennsylvania Dutch Country. Visitors will experience an entertaining evening with a costumed tour guide spinning tales of haunted mansions, eerie graveyards, and spirits that roam the night … in a town lost in time. Tickets are $20.
A popular Christmas activity every year is taking a train ride with Santa Claus. Fortunately, there are quite a few very good options in our area.
One of the best train rides with Santa Claus is the one presented by the West Chester Railroad (Market Street Station, West Chester, www.wcrailroad.com).
The special "Santa's Express" trains (which feature heated cars decorated for the holidays) will run on November 18, 19, 24, 25, 26 and December 2, 3, 9, 10, 16 and 17 and 18 at 11 a.m., 1, 3 and 5 p.m.
The 75-minute journey on the trail line's heated decorated train travels through the Chester Creek Valley. Santa Claus will be greeting everyone at Market Street Station and then going along for the ride to Glen Mills.
Adult fare for the West Chester Railroad trips is $35. Tickets for children (ages 2-12) are $25 while toddlers (ages 9-23 months) get to ride for $10.
The Strasburg Rail Road (Route 741, Strasburg, 717-687-7522, www.strasburgrailroad.com) is running its "Santa's Paradise Express" now through December 24. Santa will be the featured guest on each ride from Strasburg to Paradise and back.
The rotund guy in the red suit will be greeting passengers, shaking hands, posing for photos and giving a treat to each child. After the train ride, children are treated to storybook readings of holiday classics. Visitors of all ages can also enjoy a ride aboard the Tinsel Trolley, a self-propelled motor car.
Tickets are $33 for adults and $26 for children.
Other "Christmas Experiences" offered by the rail line are "Santa Claus Limited," "Night Before Christmas," "Christmas Tree Train" and "Breakfast or Dinner with Mrs. Claus."
The New Hope Railroad (32 Bridge Street, New Hope, www.newhoperailroad.com) is running its "Santa's North Pole Express Train — The Magical Journey Begins Here" now through December 30.
Riders can join Santa and Mrs. Claus as they depart New Hope Station for a train ride through the historic Bucks County countryside on the way to the North Pole.
The journey begins when the Conductor calls "All Aboard!"
Passengers will experience the sounds and tastes of the holiday season as they sing along with roaming musicians playing Christmas carols, sip warm cocoa and enjoy a freshly baked cookie.
Each child will receive his or her own sleigh bell gift from Santa himself. Children and adults alike are encouraged to indulge in the season's spirit by wearing pajamas and settling in for a relaxing ride with family and friends aboard the festive railway cars adorned with holiday decorations.
Ticket prices start at $66.
The Northern Central Railway (2 West Main Street, New Freedom, www.northerncentralrailway.com)  is running its "Santa Express Train" excursions now through December 23.
On a 45-minute train ride to Glen Rock, passengers can listen to Christmas music while enjoying the scenery of southern York County and Heritage Rail Trail County Park. And Santa Claus to appear with a special gift for each child.
After the ride, passengers can visit the NCR Engine House for a mini-Winter Wonderland, for magic-filled family photo ops and complimentary hot chocolate and a cookie.
Tickets are $39.99 for adults and $26.99 for children.
The Reading Blue Mountain and Northern Railroad (Reading Outer Station, Reading, www.rbmnrr-passenger.com) is running its 2022 "Santa Claus Special" Excursions from a variety of locations — Tunkhannock, Tamaqua, Minersville and Reading.
Santa Claus will be visiting with each of the children and there will be live holiday music performed throughout the ride.
Tickets start at $20.
The Colebrookdale Railroad (South Washington Street, Boyertown, www.colebrookdalerailroad.com)  is running its "Santa's Polar Bear Express" now through December 23.
Kids can join Santa on a magical adventure into "Christmas Past" on an exciting train journey. They will be able to sip complimentary hot cocoa or enjoy Christmas cookies and, on some trains, sing favorite carols as the Secret Valley passes by the window. Santa will bring a gift for every child, and every child has an opportunity to give their Christmas letter to him.
The rail line also is running "'Twas the Night Before Christmas" excursions now through December 23.
These special evening trains bring the storybook magic of the season to life. Kids are invited to wear pajamas and sip complimentary hot cocoa as the train crew reads "'Twas the Night Before Christmas."
Ticket prices start at $40.