To The Editor,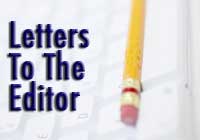 The financial management of Kennett Township funds is in disarray.  With an operating budget of approximately $3 million/year, the current Board of Supervisors has accumulated a massive General Fund of $9 million dollars. Kennett Township also continues to receive 0.25% Earned Income Tax (EIT) for open space, only a very small fraction of which has been used, and now totals another additional $2 million.
According to our 2012 auditor, in his entire career auditing local governments, he had never seen the accumulation of taxpayer money into a General Fund at such a level, about six times more than what is needed to cover reasonable contingencies – even by the most conservative standards. Let me spell this out; we have built up $7.5 million in excess of publically-known township budgetary needs. That is about $1,000 from every resident in our township.
A General Fund with such a staggering excess can only be the result of either over taxation of residents or the underfunding of township agencies and properties.
My promise:
If elected Supervisor, I would insist that the Board of Supervisors, with the help of the Business Advisory Council (BAC), quickly develop a Ten Year Strategic Financial Plan, based on careful analysis and with strong resident participation, so that we can know what we need to make Kennett Township a great place to live, work (including starting or expanding a business) and play. This plan will address all major financial issues such as:
•    Implement and fund a long-term capital plan, to know how much money we need to run our township, then if prudent rebate money to residents or reduce our taxes
•    Provide full access to all Supervisors of the township to accounts they oversee and switch bookkeeping software to one which allows easy shielding of personal information while allowing public examination of the town financial records
•    Conduct annual Board of Supervisors and Business Advisory Committee reviews of all staff salaries and benefits.
•    Advertise any open positions to obtain the best qualified individuals for those positions
•    Continue to conduct an annual professional audit of township finances to ensure reform of the special funds management, including the newly formed sewer districts, and of the cash management of township accounts.
Last, but certainly not least, I would vote to have all permissible township finances prominently posted on the township website, so that all township residents would finally have accurate and immediate information as to how their tax dollars are being spent.
Richard Leff
Candidate for Kennett Township Supervisor
Leff4Supervisor.org