Elizabeth Moro Kennett Square's Elizabeth Moro announced Friday that she would withdraw from the race for the Democratic nomination for Congress in the new 6th District which includes all of Chester County. Moro's withdrawal leaves Chrissy Houlahan as the lone Democratic candidate in the May 15 primary.

By Nathaniel Smith, Columnist, The Times Recently I spoke with Kate Young about Fair Districts PA https://www.fairdistrictspa.com/ and its campaign to do away with gerrymandering in Pennsylvania. Several Fair Districts presentations this spring have generated great interest. West Chester Public Library didn't have materials on gerrymandering in its collection, so Fair Districts PA donated three...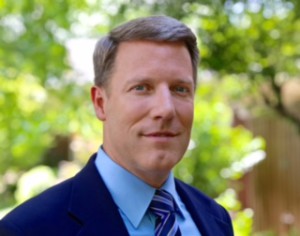 Mike Parrish The primary race for the Democratic nomination for the 6th Congressional District ended more than three weeks early, when Lindy Li was forced to drop out of her race against Mike Parrish over questions with her nominating petitions, late Friday night. Parrish is now slated to take on freshman incumbent Republican Ryan Costello in November.