Witness reported Cadillac Escalade speeding from accident scene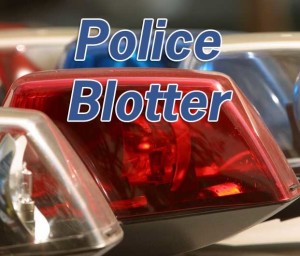 Kennett Square police said a white or cream-colored, speeding Cadillac Escalade hit the borough's street-sweeper on Feb. 1 at 2:36 a.m. at West State Street and North Mill Road. Police said a witness followed the Escalade west on Baltimore Pike, left onto Scarlett Road, right onto Hillendale Road, and left onto Sharp Road but lost sight of it on Sharp Road near Rt. 41. Police said an investigation is continuing.
An altercation over a parking space led to disorderly conduct citations on Feb. 1 at 1:03 p.m., police said. Citations were given to Felicia Richardson, 31, of Avondale, and Rangie Zurbano, 42, of Coatesville, over a spot in the 100 block of West State Street, police said.
A resident who received a phone call on Jan. 25 about a $450,000 win from Publisher's Clearing House was advised by police not to wire $5,000 to claim the prize. Police want to remind residents that such scams are prevalent and that sending money will guarantee the loss of it.
Kennett Square police said they arrested Wesley Weaver, 22, of Kennett Square, for allegedly driving under the influence after a traffic accident on Jan. 28 at 9:30 a.m. in the 100 block of North Willow Street.
Jesus Lopez-Vasquez, 44, of Kennett Square, was arrested Jan. 29 at 9 p.m. at Scarlett Road and Baltimore Pike, police said. He was charged with driving under the influence, fleeing and eluding police and related offenses, police said, adding that he was taken to Chester County Prison after failing to post $5,000 cash bail.
Police issued seven citations, mainly for criminal trespass, to borough residents on Jan. 28 in the 300 block of West South Street. Hernan Camacho-Lopez, 18, received a citation for criminal trespass, and Jose Gutierrez, 18, was cited for criminal trespass and disorderly conduct, police said. A 17-year-old male, two 15-year-old males, a 14-year-old male and a 13-year-old male were also cited, police said.
On Jan. 28 at 5:32 p.m., police said Tammy Johnson, 27, of Kennett Square, was arrested for possession of drug paraphernalia in the 500 block of D Street.
A Maryland man was detained on Feb. 1 at 11:56 a.m. at East South and South Broad Streets. Police said Lamont Winters, 43, of North East, Md., had an outstanding warrant and was released to constables.
Police said they are investigating a reported theft of prescription medication from a residence in the 600 block of West South Street. Police said the Jan. 4 theft was reported on Feb. 1.
State police from the Embreeville barracks arrested a Kemblesville man on Feb. 7. Police said Joseph Altman, 26, was driving while intoxicated on northbound Rt. 1 at Newark Road in New Garden Township at 12:12 a.m. when he attempted to flee from police.
State police from the Avondale barracks said they initiated a traffic stop on Feb. 6 at 4:44 p.m. on Township Road in Upper Oxford Township. Agustin Garcia, 21, of Kennett Square, was arrested for possessing drug paraphernalia, police said.