Precautions urged; rash of thefts under investigation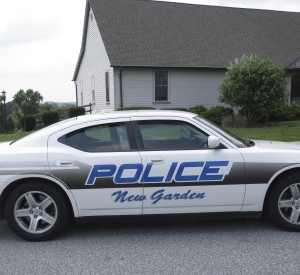 The New Garden Township Police Department is investigating a series of thefts from unsecured motor vehicles in the Hartefeld development and nearby undeveloped communities near Bucktoe Manor in the northeastern section of the township, a police news release said.
The break-ins occurred during the overnight hours of Tuesday into Wednesday. The department is requesting residents to lock their vehicles (even when in an enclosed garage), secure garage doors, park vehicles under lights, and to ensure that any valuables are stored out of sight, preferably in the trunk, the release said.
Finally, the police encourage resident to report suspicious behavior immediately by calling 9-1-1 or 610-268-3171. For more crime alerts and tips, visit the police website at www.ngpd.org or on Facebook: https://www.facebook.com/pages/New-Garden-Township-Police-Department/692813727401074.
Police said that while the thefts occurred in the aforementioned communities, crime trends can be random and fluid, and universal precautions can help reduce the chances of victimization.