By Denny Dyroff, Staff Writer, The Times
Seeing hot air balloons in all shapes and sizes floating in the sky over your head is always a memorable sensation.
If you want to experience this sensation, then you should plan on attending this weekend's 11th Annual Chester County Balloon Festival (New Garden Flying Field, 1235 Newark Road just off Highway 1, Toughkenamon, 610-268-2619, http://ccballoonfest.com) which runs from June 23-25.
It's always an awe-inspiring sight when a huge balloon floats untethered through the air. Watching one balloon floating above you is a lot of fun. Watching more than 20 huge, multi-colored balloons filling the airspace over your head counts as a thrilling experience.
Activity at the Balloon Festival begins on June 23 with the gates opening to the public at 4 p.m.
Festivities scheduled for all three days are "Hops & Grapes Wine and Beer Garden," "Be A Diver — Learn to Dive," "Kids' Zone," Monster Truck rides, a remote control plane demo and candy drop, a "Balloon Launch" and a "Balloon Glow."
During the glow, balloons inflate at dusk, remain tethered, and light their burners in a synchronized fashion. Live music will be provided by Tommy Froelich on Friday and Saturday and Half Past Seven on Sunday
Other fun activities at this year's festival are an EAA Pancake Breakfast, a "Walk Through Balloon," helicopter rides, "Balloon History Display," "Firefighter Aerial Rescue Demostration," tethered balloon rides, and a fireworks display at 9:30 p.m. (Saturday only — rain date, Sunday).
The festival will also feature craft and food vendors and a children's area featuring kid-friendly attractions.
Video link for Hot Air Balloon Festival — https://youtu.be/QZJDQEe6Dhc.
Admission to the festival is $15 for adults and $5 for children (ages 6-12). Attendees can purchase tickets for hot air balloon rides, tethered balloon rides, and helicopter rides for an additional fee.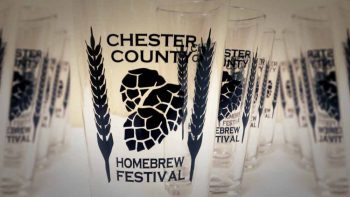 For many people, one of the best things about summertime is enjoying cold, tasty beer — at indoor activities, outdoor parties or just about anywhere. Tasty beer is a focal point of the Fifth Annual Chester County Homebrew Festival (http://chestercountybrewfest.com) which will be held on June 24 from 6-10 p.m.
The popular seasonal event is returning again to the American Helicopter Museum (1220 American Boulevard, West Chester).
Many home brewers will be onsite to offer samples of their latest brews to attendees for them to judge. Official judges will make the decision on which home brewer wins the "Best of Show" prize. Winning brewers receive awards at the end of the evening.
Live music will be provided by Subterranean Groove Theory.
Tickets, which are $35 apiece, include a buffet-style dinner, live music by Subterranean Groove Theory, a souvenir event glass and "voting chips" for the People's Choice Award.
Now through June 24 and 25, it is festival time in Downingtown when Saint Joseph Church (338 Manor Avenue, Downingtown, 610-269-8294, www.stjoesfestival.com) stages its annual "Community Festival."
The event will feature all the traditional things associated with a summer festival — including exciting rides and amusement games.
There will also be food concessions with all the standard festival fare — cotton candy, ice cream, hot dogs, hamburgers, popcorn, corn dogs, soft pretzels and cheese fries along with mozzarella sticks, tomato pie and hot roast beef sandwiches.
There will be live music with 4-Play band on June 24.
Festival hours are 6-11 p.m. on June 23 and 24 with fireworks scheduled for Friday night.
Video link for St. Joseph's Community Festival — https://youtu.be/LHBijIf6nzo.
The Schuylkill Canal Association's Canal Day has evolved into one of the area's traditional early summer events — an event that is always staged on the last Sunday in June.
Mont Clare, which is located just across the Schuylkill River from Phoenixville, will be hosting its 35th Annual Canal Day on June 25.
Canal Day will run from 8:30 a.m.-4 p.m. at Lock 60 and in St. Michael's Park (Mont Clare, 610-917-0021, http://www.schuylkillcanal.org).
The one-day festival, which requests a $5 donation as admission fee, will also feature the 30th Annual Schuylkill River Trail Run and the 19th Annual Canal Joust.
All the traditional events will be happening again this year.
In addition to the trail run and the joust, the festival will have a "Canoe & Kayak Races," food vendors, kids' games and crafts, "Canal Stories and Songs," bingo, a kids' fishing derby, historic re-enactors.
There will be live music from 11 a.m.-4 p.m. featuring DJ Tom Stoked, Chestnut Grove and Tom & Jimmy Show.
There will also be lock openings throughout the day. Visitors can listen to the Locktender's presentation, learn about life on the canal and watch the opening of the only working lock on the Schuylkill River.
Video link for Canal Day Joust — https://youtu.be/5vFZb_bRDKE.
On June 24, Philadelphia-based nonprofit Cool Cars for Kids (CCfK), Inc. will bring together families of children with rare birth diagnoses and classic car enthusiasts who share a common passion and appreciation for the one-of-a-kind.
The inaugural Philadelphia Concours d'Elegance (http://www.coolcarsforkids.com/concours.html) will take place at the Simeone Foundation Automotive Museum (6825 Norwitch Drive, Philadelphia) from 10 a.m.-4 p.m.
The Philadelphia Concours d'Elegance will include an invitation-only assembly of classic automobiles and race cars; professional judging and awards presented for historical accuracy, technical merit, and style.
The event will showcase 30 American and European classic and historic automobiles and race cars, including a 1967 Lancia Fulvia Sport, a 1957 BMW 507 Roadster, a 1930 Packard 745 Convertible Coupe, and former Eagles Coach Dick Vermeil's 1926 Sprint racing car.
The family-friendly activities feature celebrity guests including Dick Vermeil and the Phillie Phanatic; a Car Corral behind the Museum for local car enthusiasts; food, specialty vendors and free Ben & Jerry's ice cream; and access to the Simeone Museum's permanent collection of classic automobiles and race cars.
General Admission is $25. Students and children under 18 will be admitted free.
Even though summer has just arrived, the American Swedish Historical Museum (1900 Pattison Avenue, Philadelphia, 215-389-1776,www.americanswedish.org) is celebrating an event known as Midsommarfest (mid-summer fest) on June 24.
In Sweden, Christmas is the most important holiday. Midsommar is the second most important holiday in the Swedish calendar.
The midsummer party in Sweden involves flowers in your hair, dancing around a pole, singing songs while drinking unsweetened, flavored schnapps and eating a lot of pickled herring.
The American Swedish Historical Museum's Midsommarfest, which runs from 4-7 p.m. on June 24, features food, drinks, home-made Swedish pastries, live music and maypole dancing, along with crafts and games for the kids.
Tickets for Midsommarfest, which are available at the door, are $12 for adults and $6 for children (ages 4-12).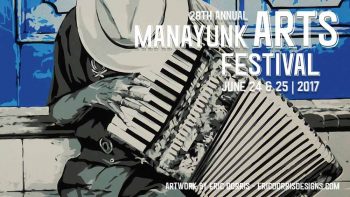 Another popular annual Philadelphia event this weekend will be held in Manayunk.
On June 24 and 25, the streets will come alive with the 28th Annual Manayunk Arts Festival (Main Street, Manayunk, 215-482-9565, www.manayunk.com). Main Street, which is Manayunk's primary thoroughfare, will be closed to vehicular traffic and open only for pedestrians.
Billed as "the largest outdoor arts and crafts show in the Delaware Valley", the Manayunk Arts Festival is a juried show that features more than 300 artists from across the entire country and approximately 200,000 collectors, buyers, and designers.
In addition to artists with oil and watercolor paintings, there will also be artisans who work in fiber, wood ceramics, jewelry, photography, mixed media and sculpture. The festival will also feature special children's activities. Additionally, most of the restaurants and retail shops will be open with extended hours during the festival.
The free festival will run from 11 a.m.7 p.m. on June 24 and 11 a.m.-6 p.m. on June 25.
Summer Solstice, the first day of summer, doesn't officially arrive until 12:24 a.m. on September 21.
But, you can celebrate the event a few days early by attending a free event in Philadelphia known as Molestice (molestice.com)
Molestice is an annual event that is a combination of a large block party and a small outdoor music festival.
The mini music festival, will return this summer on June 24. The event takes place on the 100 block of North Mole Street and celebrates the summer solstice – hence "Molestice."
From noon-8 p.m., there will be live performance by local Philly musicians, including Low Cut Connie, Hank & Cupcakes, Killiam Shakespeare, Brian LaPann, Electric Kif, Lohai and Jennifer Logue.
In addition to live music, the block party will feature beer and wine from Fergie's Pub, food trucks and all-ages activities.
The Philadelphia Zoo (3400 West Girard Avenue, Philadelphia, www.philadelphiazoo.org) is presenting its annual Summer Ale Festival on June 24 from 7-10 p.m.
Summer Ale Festival, presented by Constellation, returns for another year of specialty brews, animals, live entertainment and more.
In addition to offering a night of fun and memories for adults only at one of Philly's top cultural attractions, Summer Ale Festival serves as a fundraiser and supports Philadelphia Zoo in its mission to create joyful discovery and inspire action for animals and habitats.
General Admission tickets are $60 and include evening admission to the Zoo, souvenir tasting cup, unlimited beer sampling and complimentary shuttle service to and from 30th & Market Street (across from Amtrak 30th Street Station). Non-drinker tickets are $35.
Zoo exhibits will be open for the Festival, with some closing earlier than other for critters with early bedtimes. Keeper demonstrations and animal "meet 'n' greets" will take place throughout the night as well.
A colonial vibe will be happening both days this weekend at the Colonial Pennsylvania Plantation (Ridley Creek State Park off Route 3, Media, 510-566-1725,www.colonialplantation.org).
On June 24, the historic site just outside Media will host its annual "French and Indian Skirmish."
In 1758, a party of six Shawnee Indians and four Frenchmen attacked the homestead of the Jemison family on Marsh Creek, near modern-day Chambersburg. That was the start of something – something that was not so good.
In colonial Pennsylvania between 1754 and 1764, there was a conflict generally referred to the "Seven Years' War" but was also known as the "Old French War" or the "French and Indian War".
The plantation will serve as a backdrop for scenes from the French and Indian War.  Visitors will be able to watch the Rodger's Rangers as they discover a French raiding party and then witness the skirmish that follows. Guests will also be able to visit the French and British campsites and talk to the soldiers.
There will also be cooking, woodworking and other everyday activities of the colonial time period. Refreshments and souvenirs may be purchased at the event. Activities will run from 10 a.m.-4 p.m. with skirmishes scheduled for 12:30 and 2:30 p.m.  Admission is $10 for adults and free for children.
On July 25, the Plantation will offer tours of its beautiful colonial home sand will have historic foodways expert Clarissa Dillon on site demonstrating how to make butter.
Guests on Sunday will be able to visit the animals and learn about their lives and go to the Plantation's gardens to see what is growing during the summer season.
The Plantation is open from 11 a.m.-4 p.m. with last entry at 3 p.m. Admission: is $10 for adults and $6 for seniors and children ages 4-12. Children under age 4 are free.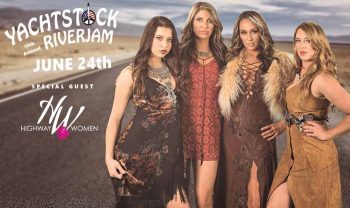 The 2017 edition of YachtStock River Jam (500 West 2nd Street, Essington, http://yachtstock.org/index.php/riverjam) is scheduled for June 24 from noon-10 p.m.
Proceeds from this year's 19th Annual YachtStock will benefit the families of two local children with grave health issues and the Shriners Hospital's Philadelphia Unit. Yachtstock is a 100 per cent volunteer-run organization and all profits from the RiverJam will be donated to beneficiaries.
The outdoor concert is held on the banks of the Delaware River at the West End Boat Club. In 2017, Yachtstock is continuing its partnership with Tinicum Township with fireworks at the end of the event.
The 2017 fireworks display will be located in the river off Corinthian Yacht Club adjacent to Gov. Printz Park & West End Boat Club.
Country performer and renowned songwriter George Ducas will headline the Hamels Foundation RiverJam stage, along with Outlaw Country stars the Highway Women.
Video link for YachtStock River Jam 2017 — https://youtu.be/hmKabPFrsIs.
Tickets are $20 for adults, $16 for seniors and $5 for children (ages 6-12).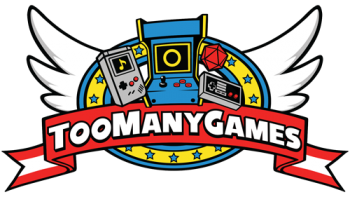 This weekend, the Greater Philadelphia Expo Center (100 Station Avenue, Oaks, 484-754-3976, http://toomanygames.com) will present the "Too Many Games Expo."
The festival, which runs now through June 25, is targeted for anyone interested gaming — from Magic the Gathering and Pokemon card competitions to the vast world of video game consoles.
There will be all types of video gaming tournaments including Mario Kart 8, Mortal Kombat X, Super Smash Bros, Warlords and Pokémon Oras. Additionally, there will be a "Super Smash Bros SMASH-tacular Tournament" on Saturday.
There will also be live music all three days. Some of the featured acts will be DJ Cutman, Mega Ran & K-Murdock and Hyper Potions.
Visitors to the event are encouraged to dress up as their favorite characters for a chance to win prizes and to get their outfit on a Cartoon Network commercial.
Tickets are $25 on Friday and Sunday and $35 on Saturday.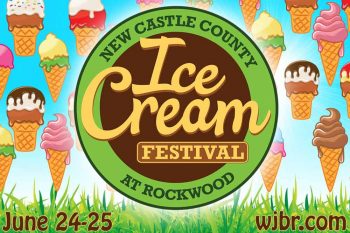 The New Castle County Ice Cream Festival at Rockwood Park (4651 Washington Street Extension, Wilmington, Delaware, 302-690-5555,www.rockwoodicecream.com) is one of northern Delaware's oldest — and most popular — summertime outdoor events.
The festival will be held at historic Rockwood Park on June 24 from 10 a.m.-7 p.m. and June 25 from 10 a.m.-5 p.m.
This weekend's event will feature cool taste treats produced by 10 regional ice-cream vendors and restaurants — Bassett's Ice Cream, Battiato Farms, Caffe Gelato, HyPoint Farms, Kimos Real Hawaiian Shave Ice, Grub Burger Bar (Milkshakes only), Nellie's Waffles and Ice Cream, Sweet Lucy's, The Ice Cream Shoppe, Shake Shack and UDairy Creamery.
A "Best Sundae on Sunday" competition features their creativity, and the winner gets the Executive's Bowl and free entry to the 2017 festival. The contestants will sell their sundaes for $5 or $6.
Festival food will include hamburgers, ribs, cheesesteaks, vegetarian dishes, water ice, ethnic food items, beer and wine.
Participating food vendors will be Big Mama, Candy Connections, Deerhead Hot Dogs, Jamba Juice, Jes Made Bakery, Local BBQ Post, Maddalenas Cheesecake Co., Outlandish Food Truck, Rebel Cove, Sherri's Crab Cakes of Delmarva, Ulysses Gastro Pub, Zaikka On Wheels,
First State Catering, Home Grown Cafe, I Don't Give a Fork, Brady's Surf and Turf, Caffe Gelato, Pizzeria Pronto by Cafe Riviera, The Polish Connection, Famous Sgt. Bob Smoked BBQ & Grill, and International Grill.
The Children's Zone will feature robotics demonstrations, live animals, trapeze artists, a stilt walker, face painting, activities and games. Members of the Philadelphia Union will provide an inflatable field and goal for kids to practice soccer skills, and team members will do a meet-and-greet.
Main Street Rockwood will feature more than 50 artisans, nonprofits, retailers and businesses. Limited parts of the mansion will be open for free tours 10 a.m. to 5 p.m. both days. Friendly dogs on leashes are welcome at the festival and on the shuttle buses.
Tickets for the festival are $5 for adults with children (under 12) admitted free.
On June 23 and 24, Rodney Square in the center of Wilmington will host the 29th Annual Clifford Brown Jazz Festival (11th and Market streets, Wilmington, 302-576-3095, www.cliffordbrownjazzfest.com).
The concert on June 23, which is scheduled to start at 6 p.m., will feature High and Mighty Brass Band, Frédéric Yonnet and special surprise guest Marsha Ambrosius.
On June 25, the music starts at 2 with a line-up that features Wilmington Youth Jazz Band, Rob Zinn, Sumi Tonooka, Somi and Regina Carter performing her "Simply Ella" show.
Visitors are encouraged to bring blankets or lawn seating for the free concerts.
This summer, Winterthur Museum, Garden & Library (5105 Kennett Pike, Wilmington, Delaware, 800-448-3883, www.winterthur.org) is hosting "Winterthur After Hours and Beer Garden" on select Fridays from 5:30-8 p.m.
"Winterthur After Hours" presents families and adults with an opportunity to explore Winterthur's galleries, gardens, and grounds in the evening.
Visitors are encouraged to bring a blanket or chair and enjoy music, the beer garden, and a variety of offerings that enhance our local treasure.
Beer, wine, and food available for purchase. Admission is "Pay What You Wish."
On June 23, the outdoor event has been moved to Winterthur's Clenny Run. Visitors will be able to explore the galleries and grounds, listen to live music by Betty and the Bullet, hop on a sunset tram ride.
Guests of legal drinking age can enjoy the beer garden featuring local brewer Neshaminy beers. They will also have the opportunity to learn about the brewing process and the different beer varietals from a Nesahminy beer representative.
As an added attraction, there will be a 1927 Rolls Royce on display. Visitors can learn about its acquisition and restoration as well as the Rolls Royces (and other vehicles) owned by the duPont family while living at Winterthur.
The Delaware Museum of Natural History (4840 Kennett Pike, Wilmington, 302-658-9111, http://www.delmnh.org) is celebrating "Family Fun Day" with a variety of special events on June 24.
The popular museum, which is located on Route 52 a few miles south of the Pennsylvania-Delaware state line, will celebrate the great outdoors with hands-on activities focusing on outdoor fun in nature.
Live animals, trail hikes, campfire complete with marshmallow roast, hands-on science, interactive presentations, crafts, and activities will be a part of the day's outdoor celebration.
Museum admission is $9 for adults, $8 for seniors (60 and older) and $7 for children (ages 3-17).
For more than two decades, the Chinese American Community Center (1313 Little Baltimore Rd., Hockessin, Delaware, 302-239-0432, www.chinesefestival.org) has presented its Chinese Festival with a mission of fostering appreciation of Chinese culture through exhibits and performances.
The 2017 Chinese Festival will open on June 23 and run through June 25 at the CACC's facility in Hockessin. The event's hours are 5-9 p.m. on Friday, 11 a.m.-9 p.m. on Saturday and noon-6 p.m. on Sunday — with dragon dances opening each day's activities.
As always, the festival will feature performances of Chinese music and dance throughout each day including Dragon Dance, Lion Dance and Folk Dance. There will also be a tea ceremony as well as demonstrations of Tai Chi, Chinese cooking and Kung Fu.
As with most ethnic festivals, one of the main attractions is the food. The festival will have booths featuring a wide array of Chinese cuisine — with an emphasis on dishes that are not usually found on the menus of area Chinese restaurants.
"Lancaster Pride Fest" (717-291-4758, http://www.visitlancastercity.com), which will be held on June 25 in downtown Lancaster, celebrates the diversity of the lesbian, gay, bisexual, transgender, intersex, questioning, and ally communities in Lancaster County through building community and pride in who we are.
The free event, which will take place in the 100 block of North Queen Street, will run from noon-6 p.m.
There will also be a "Drag Brunch" at Characters Pub starting at 10:30 p.m. and "Pride After Party" at Fulton Collective starting at 6 p.m.
This weekend, the Mount Hope Estate & Winery (Route 72, Cornwall, 717-665-7021, www.PaRenFaire.com) will host the 19th Annual International Celtic Fling and Highland Games at the winery's fairgrounds in Cornwall.
The event runs from 11 a.m.-10 p.m. on June 24 and 25 with tickets priced at $26.95 for adults and $10.95 for children (ages 5-11).
The Celtic Fling will also feature a special Celtic concert with Searson, Burning Bridget Cleary, The Town Pants, and The StepCrew on June 23 at 4:30 p.m. with tickets listed at $26.95.
The festival, which celebrates traditional and contemporary Celtic heritage, features the music, food and culture of all the Celtic nations — Welsh, Cornish, Manx, Bretons, Galecians/Asturians and, of course, Irish and Scottish.
Attractions this year include more than 50 musical performances, competitions and demonstrations, a full slate of live entertainment and the Ceilidh (grand finale of music and dance).
The competitive Highland Games focus on traditional competition events such as "Tossing the Caber", "Weight for Distance", "Hammer Throw" and "Putting the Stone". There will also Irish dance competitions.
For the thirsty and the hungry, there will be more than 20 feast kitchens featuring a culinary tour of the Celtic Nations with traditional items. Some of the Celtic delicacies available for purchase at this weekend's festival will be Highland Honey Mead, Scotch Eggs, Tiger Pie, Shepherd's Pie, Haggis, Cottage Pie, Irish Potato & Leek Soup, Boxty and Corned Beef and Smoked Cabbage.
In addition to the 100-plus resident Renaissance Faire shops, there will be booths presented by more than 50 guest artisans and merchants with a wide array of unique items from imported Irish wools and Scottish tartans to Celtic souvenirs.
More Irish music can be found at the inaugural Haverford Irish Music Fest which will be held June 24 at the Manoa Shopping Center (West Chester Pike, Manoa,http://havertownirishfestival.com/).
The free family event, which will run from noon-9 p.m. features live music, food, drink and family fun.
The roster of entertainers scheduled to perform Saturday includes Philadelphia Emerald Society Pipe Band, Across the Pond, Marissa Berry, Dylan McGuire Band, Tara Grandich, Maura McKinney, Mary Beth Bonner Ryan, John Byrne Band, Scott McClatchy, Runa, Galway Guild and a variety of Irish dance troupes.
The Strasburg Railroad (Route 741, Strasburg, 717-687-7522, www.strasburgrailroad.com) is always the most popular spot around whne it hosts "Day Out With Thomas."
There is a mutual love affair between kids and Thomas the Tank Engine and it's especially evident when Thomas gets up-close and personal with his fans during his visits to the Strasburg Railroad.
Every year, the steam locomotive named Thomas makes several visits to Lancaster County where he entertains enthusiastic children and their parents. The locomotive, which has its own PBS television series, will return to Strasburg for "Day Out With Thomas" now through June 25.
For more than 50 years, Thomas the Tank Engine and his Island of Sodor friends have been favorites of preschoolers and their parents. Based on "The Railway Series" (classic stories authored by a father who loved trains and wanted a shared experience with his son), "Thomas & Friends" has evolved into a rite of passage that inspires imagination.
Fans will be able to get personal with Thomas the Tank Engine, a full-sized operating steam locomotive who will be talking for the first time ever. And, they will also be able to ride a train pulled by Thomas and meet the locomotive's buddy Percy.
Percy, who is a larger-than-life, full-size locomotive just like his friend Thomas, will be there for all days of the event. A ride behind Percy may be purchased as an add-on to the "Day Out With Thomas" ticket. Percy's ride will last approximately 12 minutes.
In between trips, Percy will talk with families and be available between trips for photos.
Tickets for "Day Out With Thomas," which are $21, include the train ride with Thomas the Tank Engine, as well as a variety of Thomas & Friends themed entertainment such as storytelling, video viewing, temporary tattoos of Island of Sodor friends and an Imagination Station. The Percy Package is available for an additional $6.
Video link for "Day Out With Thomas" — https://youtu.be/1o0EMtVUxoQ.