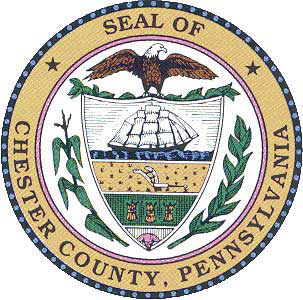 WEST CHESTER — Twelve weeks after moving to essential services-only, Chester County Government and Courts are preparing to open the doors once again of county facilities on Market Street and Westtown Road, as well as the Magisterial District Courts throughout the county.  But, officials note, the doors will be open with caution and with some restrictions, to ensure the safety of staff and the public, as the county continues to try to control the impact of the coronavirus.
From Tuesday morning, June 2, all Chester County courts and court-related staff will return to work as court functions of the Court of Common Pleas and Magisterial District Courts will be restored.  Jury trials are currently planned to resume in August.
From Friday morning, June 5, all Chester County government staff that are not able to work from home to provide County programs and services, will return to work.  All staff that can work from home will continue to do so.
"Chester County was the first in the region to activate essential services-only back in the middle of March, and we could do this quickly and confidently because of our Continuity of Operations (COOP) plan," Chester County Commissioners' Chair Marian Moskowitz said. "We were prepared for a time such as this – although we never imagined a time such as this.
"In anticipation of this start to re-open, we have put many safety measures in place to control the spread of COVID-19, so that we don't have to go back to a time such as this."
Chester County Commissioner Josh Maxwell noted the investment in technology, combined with the commitment of staff that allowed the County to continue to provide many programs and services during the stay at home phase.
"During the past 12 weeks, the hard work and dedication of county staff meant that we went beyond 'essential services-only', offering nearly 60 percent of programs and services remotely for our citizens," Maxwell said.  "I thank all of our staff for doing everything they could during this time to serve residents, businesses, non-profits and many vulnerable people in their time of need."
With the county's own Health Department and Department of Emergency Services to guide them, county senior staff have invested in equipment and developed procedures to start the yellow phase with necessary precautions.  New procedures include screening everyone who enters a county building, wearing masks and practicing social distancing, and maintaining hygiene and cleaning procedures.
Additional mitigation strategies are currently being reviewed and refined by county departments including appointment-only access by the public, secure drop boxes and transitioning to virtual interactions.
"The safety measures we have put in place will help protect our staff, as well as the public, as we begin to offer more in-person services," said Chester County Commissioner Michelle Kichline.  "But the safety measures inevitably will mean some delays in entering County buildings and booking times to meet with department staff. We thank everyone in advance for their patience and understanding as we transition into the yellow."
Details of the limited in-person and online programs and services for Chester County residents will be available from June 5 on the county's website, chesco.org.   More specific information on individual department services available during the yellow phase will be posted on department-specific web pages on chesco.org.  Residents needing to interact in-person with county departments are encouraged to call ahead or visit the website for details and understand requirements prior to coming to a County facility. 
The county is awaiting guidance on the reopening of the Chester County Library and Henrietta Hankin Library from the Pennsylvania Department of Education, Office of Commonwealth Libraries.  The Library System is working on its reopen plans and details will be announced in the coming days.
The Chester County Conservation District is also reopening to public access on June 5, and anyone requiring this service should call ahead.