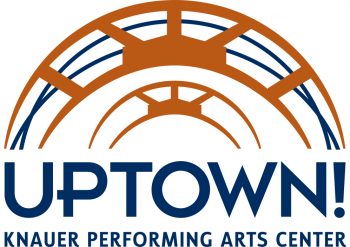 WEST CHESTER — The Uptown! Knauer Performing Arts Center announced that it has received a  $50,000 grant from the Chester County Community Foundation (CCCF) and Chester County Commissioners (CCC) to support the venue's ongoing "Raise Up The Curtain" initiative.
As part of CCCF's and the CCC's Coronavirus Aid, Relief, and Economic Security (CARES) Act, the funds will be used to reopen the theater (after its shutdown due to COVID-19) as well as support its livestream show series, which will kick into high gear in 2021. Specifically, according to April Evans, executive director for Uptown!, the grant will be used to purchase advanced, state-of-the-art equipment for its livestream shows, increase COVID-19-approved cleaning and sanitizing measures as outlined by the CDC, install social distance infrastructures like plexiglass dividers at concession stands, and re-design all marketing materials to COVID-19 compliance.
"We are extremely grateful for the support the Chester County Community Foundation and County Commissioners have given the non-profits. Uptown! continues to stay shuttered and with increased restrictions, our ability to reopen continues to get pushed further and further away," said Evans. "Financial relief is needed now more than ever to sustain us through these uncertain times."
The CCCF, which awards $3.5 million annually to help nonprofits in Chester County and across the U.S. recover with innovation and resiliency, recognizes the importance of the nonprofit sector to the high quality of life throughout Chester County. It supported Uptown! earlier this year with a $5,000 COVID-19 Rapid Response grant in September.
"We truly appreciate the Chester County Community Foundation's recognition and continued support of our mission and goals," said Debra Danese, Uptown! house manager. "This award will help further our efforts to continue offering quality content during the extended closures of live arts venues."
For more information about Uptown! Knauer Performing Arts Center or to make a donation, visit UptownWestChester.org or call 610.356.ARTS (2787).