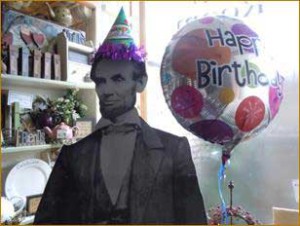 WEST CHESTER — Former President Abraham Lincoln's birthday is Thursday, February 12. In celebration of one of America's greatest leaders and the namesake of our office building; the Chester County Community Foundation will be providing building tours and more on the day of Lincoln's birthday and throughout his birthday week.
The Lincoln Building located at 28 West Market Street, is a historical building where the first autobiography of Abraham Lincoln was published. The building itself is an integral part of West Chester's history. Tours will show the history of the building as well as its relation to Abraham Lincoln's success in becoming President of the United States.
Tours are free and will be available all week, from 10 am – 4 pm. If you would like to reserve a tour time for a large group please call the Community Foundation at (610) 696-8211 or email Abe himself at abe@chescocf.org or visit www.chescocf.org .